By the time Jeff Bridges was born in  December of 1949, his parents ― actors Lloyd and Dorothy Bridges ― were still coping with a family tragedy, having lost Bridges' brother to SIDS 16 months earlier. It was a difficult time, Bridges tells "Oprah's Master Class," and the mood surrounding his birth was an anxious one.
"It was kind of frightening for them to invest that much love again," Bridges says of his parents. "But, my mom was up for it."
Dorothy, Bridges goes on to explain, was a "remarkable" mother throughout his childhood and beyond. As one example, Bridges reflects on the meaningful gift Dorothy gave to each of her three grown children when they turned 21: a handwritten biography of their youth.
"Every day, she would write in this journal," Bridges says of his mother. "When each of her children turned 21, each of us was given a biography of our lives from our mother's point of view, in her own hand. She would go through her journal and every time my name was mentioned, she would transcribe that... It's wild to read my life from my mom's point of view."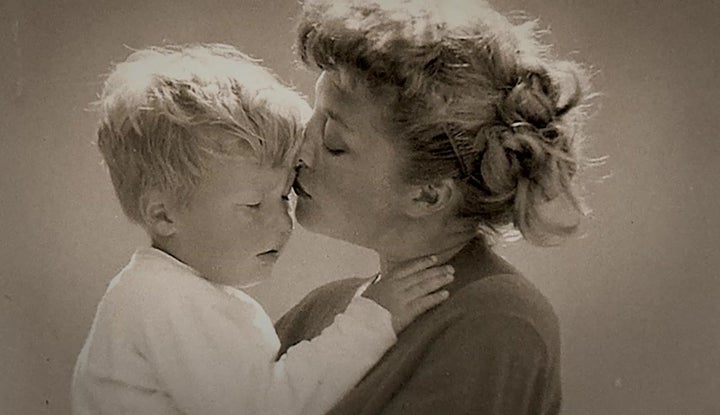 Another one of Dorothy's daily rituals that had a big impact on Bridges was something she called "Time," in which she would devote one hour to play with each of her children individually. 
"Every day, for an hour I could count on my mom having 'Time' with me," Bridges says. "'Time' would be anything I wanted to do with her. I could say, 'Let's go and do your makeup and I want to make you up like a clown.' [Or,] 'You're the astronaut under this table and I'm the monster from space.'" 
During these moments, Dorothy made sure she was completely present for her children, free from any distractions.
"She wouldn't take any calls from her friends. If her friends called, she said, 'No, I'll have to call you back. I'm having "Time" with Jeff,'" Bridges says. "It was just totally focused on whatever I wanted to do." 
Dorothy, Bridges adds, seemed to have as much fun having this special time with her kids and they enjoyed having with her.
"I never got the sense of it was like a duty or a chore for her. She genuinely dug having 'Time' with each of her kids so much," he smiles. "We had such a wonderful relationship."
Another one of Bridges' relationships:
Calling all HuffPost superfans!
Sign up for membership to become a founding member and help shape HuffPost's next chapter
BEFORE YOU GO
PHOTO GALLERY
Jeff Bridges' Marriage