Jeff Bridges spent 20 years developing the big-screen adaptation of "The Giver," and ultimately he had to give up some of his control to get it into theaters. He starred in the film and acted as a producer, but he told HuffPost Live on Monday that the process didn't go completely as he'd hoped.
"It did kind of go against my fur a little bit," Bridges said. "I mean, it just -- it did."
Bridges opened up about "The Giver" during a conversation with host Ricky Camilleri about his new film, "Seventh Son," which hits theaters Feb. 6. Bridges originally wanted to adapt Lois Lowry's novel into a film starring his father Lloyd Bridges, and he said the biggest challenge was letting someone else take the reins on a project so dear to his heart.
"It was difficult because I love the book, you know, and I'd been through many, many scripts trying to get the book right, and I knew there were all these fans. And then finally Harvey Weinstein said, 'Oh, I'll make that,' but I knew getting Harvey involved [meant] I was going to have to let go of my vision, because he had ideas," Bridges said.
One of those ideas was casting Brenton Thwaites, an actor in his 20s, for the role of Jonas, who is 12 years old in Lowry's book. Bridges said Thwaites did a wonderful job in the role, but he added that casting an older actor went "against [his] notions."
Bridges admitted he has "plenty" regrets after the film's release -- and he wasn't alone; the film holds a 36 percent rating at Rotten Tomatoes -- but he decided to "take an adventure" and see how the movie turned out.
"I just decided to do it sort of as a spiritual exercise in letting go," Bridges said. "It's like going over to another kid's house and it's not your house. ... We're going to play the same game, but it's his toys and his things. So I said, I'm going to lighten up."
Sign up here for Live Today, HuffPost Live's morning email that will let you know the newsmakers, celebrities and politicians joining us that day and give you the best clips from the day before!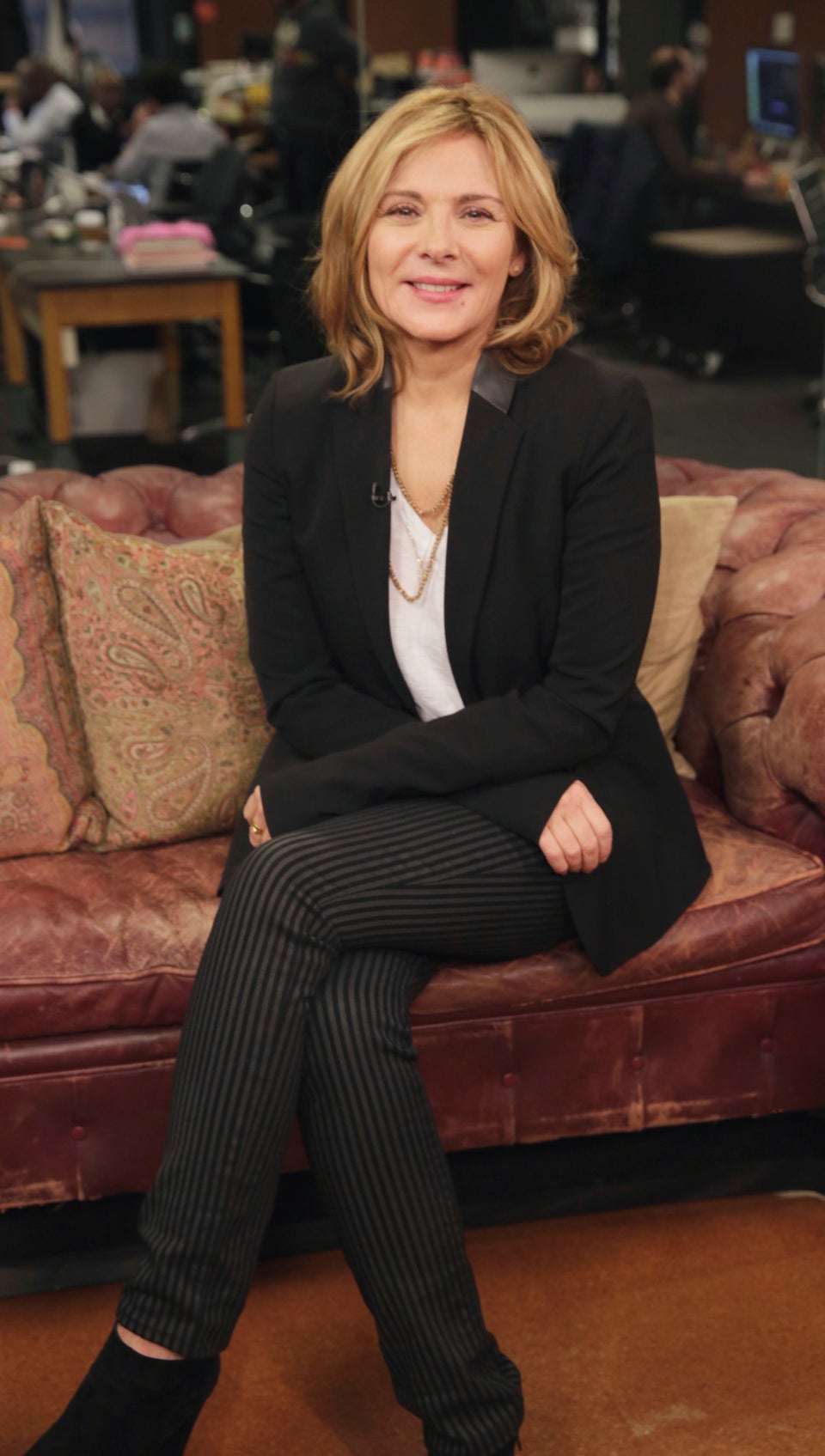 HuffPost Live's Celebrity Guests
Popular in the Community