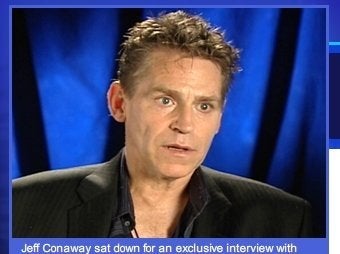 INSIDE EDITION sat down for an exclusive interview with former Taxi and current Celebrity Rehab star Jeff Conaway, who says he has finally kicked his drug habit by practicing Scientology.
According to Conaway, "I've been doing Scientology...my doctor was like, Holy cow, he says whatever you've been doing keep doing it because it's really working."
Conaway says his former Grease co-star John Travolta introduced him to the controversial religion. "John and I stayed friends but he couldn't watch me going down the tubes...he gave me a whole library of Scientology books and he's given me an auditor who comes almost every day."
Conaway, who lost over 40 pounds while participating in VH1's Celebrity Rehab with Dr. Drew, tells INSIDE EDITION he can't wait to get back in front of the camera. "I'm going to be strong and healthy and totally together. I've got to get ready for my Academy Award®."
Tune in to INSIDE EDITION on Monday, March 3rd, 2008 for the full interview.
Popular in the Community