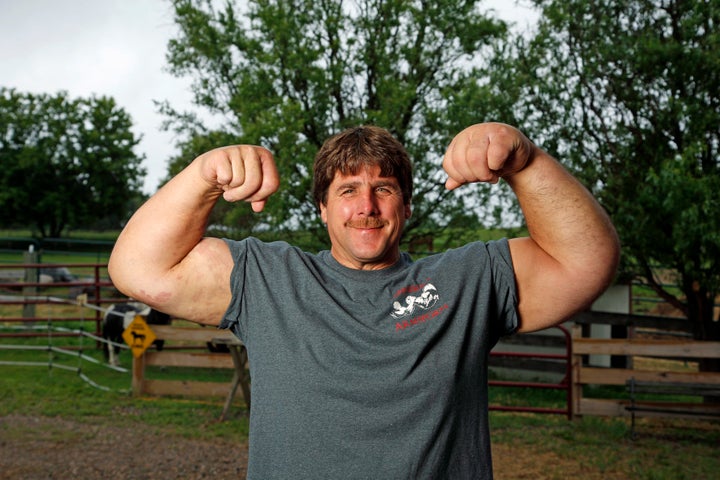 Jeff Dabe was born with big arms. It's no exaggeration -- just look at his baby photo.
It's easy to imagine some impressed relative looking down at baby Jeff in his reinforced crib and declaring, "That kid's gonna be one helluva arm wrestler."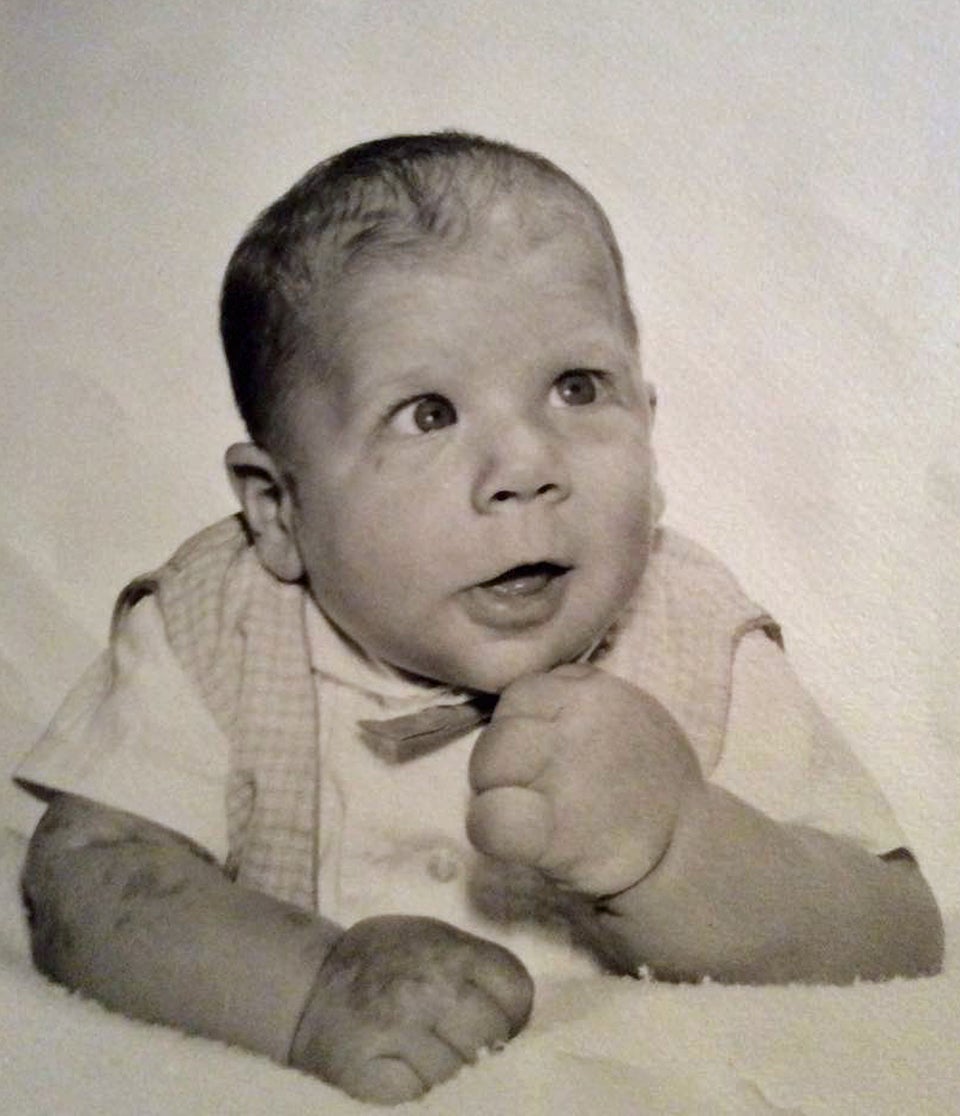 'Popeye' Arm Wrestler Has Giant Forearms
Dabe, 52, began arm wrestling competitively as a senior in high school. He had a promising start: his fans at the time nicknamed him "Popeye" because of his exceptionally large arms and hands, he told the Daily Mirror.
"I was always good at arm wrestling, but the size of my hands did shock people at first," Dabe told the UK newspaper. "I had the strength to back it up."
Despite his natural advantage, an injury temporarily halted his career in 1986. However, the heavy equipment operator and father of three started competing again in 2012 when he entered a tournament at a local bar.
Instead, he pulls with raw power and heart, his profile says.
"I've been to a lot of different doctors, and they've never been able to give me a straight answer," Dabe told Caters News in a video profiling his life. "I was just blessed with it, I guess."
Today, Dabe's forearms measure more than 19 inches in circumference. Dabe's wife, Gina, told the outlet it's totally understandable that people take notice. While the attention isn't always positive, she said, she's glad that Jeff is arm wrestling again.
"It's gotten us to travel. Otherwise, we stick around home quite a bit. We were homebodies. We never went anywhere. So now we're exploring all over the country and meeting all kinds of people," she told Caters.
Support HuffPost
The Stakes Have Never Been Higher
Related
Popular in the Community