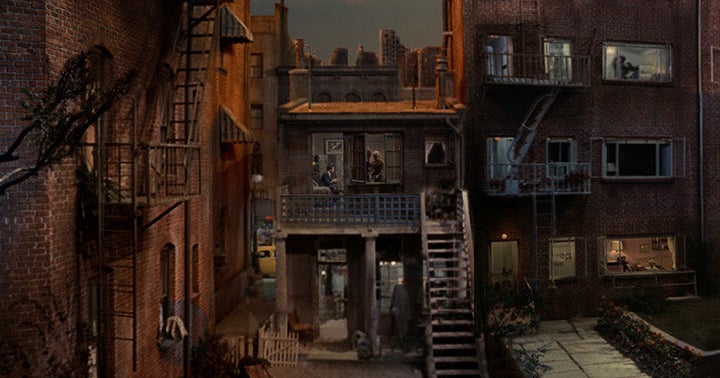 The only thing creepier than a neighborhood voyeur is a voyeur with Photoshop. Jeff Desom has created an intensely cool single timelapse video from Alfred Hitchcock's 1954 classic film, "Rear Window."
Hitchcock's masterpiece revolves around Jimmy Stewart as an injured photographer who spends his days peeking at his neighbors through his apartment window. Desom combines all of the different glimpses out of the window into a single panoramic shot. The original video piece is a 20-minute long loop, showing various views out the window in a single shot. Here you can see a "making of" clip in which the whole process is sped up into three super intense minutes.
As Desom describes on his website: "I dissected all of Hitchcock's 'Rear Window' and stitched it back together in After Effects ... Since everything was filmed from pretty much the same angle I was able to match them into a single panoramic view of the entire backyard without any greater distortions. The order of events stays true to the movie's plot."
Hitchcock may be the master of success, but Desom is the master of Photoshop. Enough with the explanations, watch it already!
Related
Popular in the Community