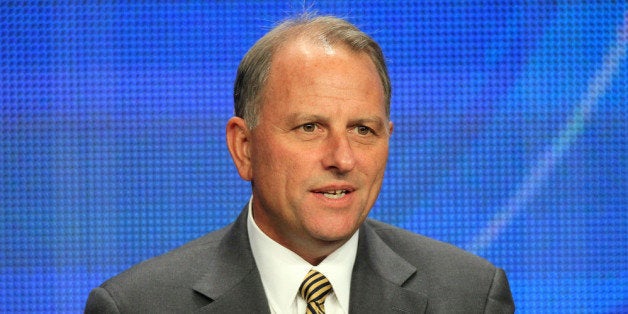 NEW YORK -- When The Washington Post revealed on Oct. 31 that security officer Dylan Davies once told his employer he never reached the U.S. compound in Benghazi during the Sept. 11, 2012, terrorist attack, it raised serious questions about a "60 Minutes" broadcast four days earlier.
Davies, using the pseudonym Morgan Jones, appeared on "60 Minutes" on Oct. 27 as an eyewitness on the ground that night in Libya. He provided a harrowing –- and it now turns out bogus -– account of scaling a 12-foot wall and knocking out a terrorist with his gun butt before returning home unseen. On Nov. 1, Davies told The Daily Beast he lied to his employer about not reaching the compound, but had told the truth in the "60 Minutes" interview and in a book published two days later by a CBS subsidiary. (The book has now been recalled.)
But it wasn't until Thursday night, following the revelation that Davies also told the FBI he never reached the compound during the attack, that "60 Minutes" acknowledged its mistake and pulled the story from its website. Lara Logan, the star correspondent who reported the "60 Minutes" Benghazi story, apologized on the air Friday morning.
In an interview with The Huffington Post, CBS News chairman Jeff Fager said that Davies had long told "60 Minutes" that he had lied to his employer about never reaching the compound that night. So "60 Minutes" knew that Davies had given this second account to his employer, and was under the impression that it was a false account to his superior because of orders not to visit the compound.
"Always part of his narrative to us from the beginning was, 'I told my boss that I didn't go and I did,'" Fager said.
That detail wasn't included in the Oct. 27 broadcast, but it wasn't surprising to "60 Minutes" that Davies had once made it clear about lying to his employer. But "60 Minutes" had never known there was a Blue Mountain Group incident report, written in Davies' first-person voice. So, following The Washington Post story, "60 Minutes" contacted Davies and asked him about the incident report. Davies stuck to his story -- that he had lied to his employer about not reaching the compound, but was telling the truth now and actually did.
Fager said that Davies "denied any knowledge [of the incident report], didn't' know it existed." According to Fager, Davies told "60 Minutes" that the version of events he told the FBI would match what he said in the televised interview.
"Part of this that's so difficult to look back on is that so much of what he did was a deception," Fager said, adding that Davies was "very good at it."
Another reason "60 Minutes" initially stuck by its source is because much of Davies' story did check out, Fager said. Davies was hired as a security officer and helped train Libyan guards to work at the Benghazi compound. Fager said the network spoke to many people about Davies' credentials. "He wasn't some rogue operator," Fager said. "He was the State Department's security guy."
But while "60 Minutes" continued to stand by its source over the course of a week, the network dodged questions about why -- in light of the conflicting accounts and Davies' public admission he had once lied about his whereabouts -- the network remained confident in a source who appeared increasingly less credible.
The Huffington Post requested comment from "60 Minutes" about Davies' conflicting accounts on Nov. 1 and on Monday and Tuesday of this week. A "60 Minutes" spokesman did not respond to those requests.
"60 Minutes" correspondent Logan finally addressed the growing controversy on Tuesday, telling The New York Times that credibility questions were motivated by politics. Logan's response to those raising legitimate questions suggested that "60 Minutes" wasn't looking to get to the bottom of a murky situation.
"We are proud of the reporting that went into the story and have confidence that our sources, including those who appeared on '60 Minutes,' told accurate versions of what happened that night," Fager said.
The next day The New York Times reported Davies had told the FBI an account that conflicted with the televised interview. A U.S. official confirmed that information to The Huffington Post.
"So that's the turning point for us," Fager said of the FBI revelation. "I think, for some people who were reporting it hard, it's like, 'Well, you waited a week.'
"You know what? A week may seem like long time in the 24-hour news cycle, but it really isn't that long," Fager continued. "Getting the FBI -- getting a sense of what was in that report -- was very difficult for a long time. So I think that, for us, that was the moment -- and that was the moment we turned instantly. It wasn't like we had a big debate about it. That for us said it all. We fully expected the FBI report would coincide with what he told us."
So who, if anyone, will be held accountable for the huge mistake?
Fager declined to address a question about whether anyone would be suspended or fired.
In 2004, CBS News fired three producers after failing to authenticate documents that veteran journalist Dan Rather used in a "60 Minutes Wednesday" report on then-President George W. Bush's service in the Texas Air National Guard. In the aftermath of "Memogate," Rather lost his program and left the network in 2006.

For now, "60 Minutes" has pulled the story from its website and plans to correct the record on Sunday's broadcast.
Fager said "60 Minutes" can no longer be sure "if there was anything true" that Davies told them.
"We don't believe there is," Fager said. "We know he wasn't truthful when it came to the FBI report. And as soon as we heard what was in that report, we -- and that was last night, Thursday night -- we knew right away, we'd been misled and we'd made a mistake."
Related
Before You Go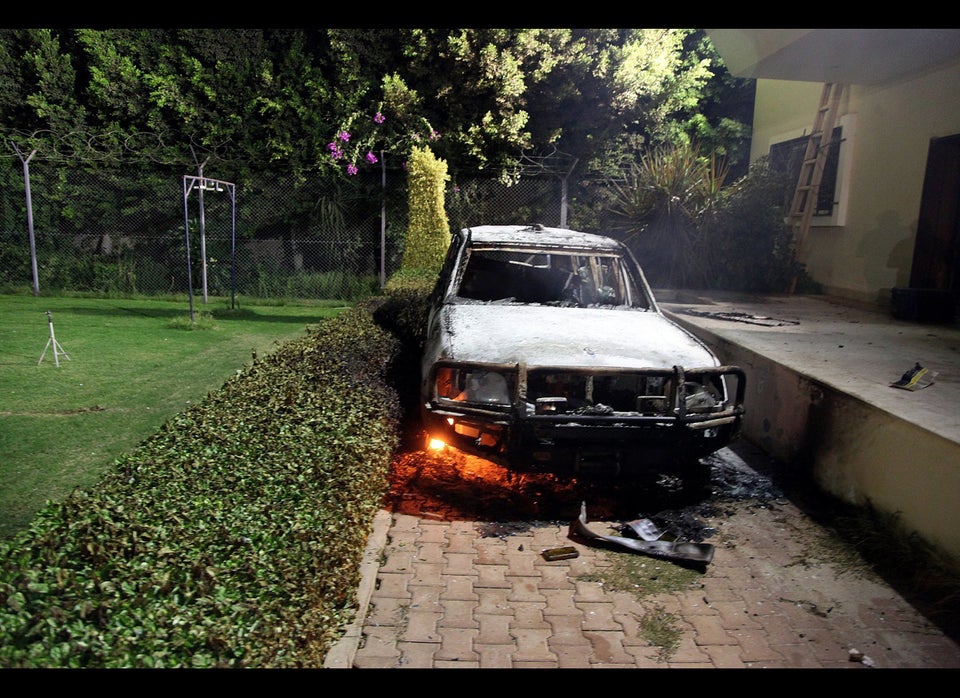 Attack On U.S. Compound In Benghazi
Popular in the Community