 A Republican candidate for Arizona's open Senate seat hinted that he opposes the pre-existing condition portion of the Affordable Care Act during a forum Monday.
Rep. Jeff Flake (R-Ariz.), who is locked in a competitive GOP primary for the open seat, was asked about the pre-existing condition portion of the health care law during a forum sponsored by a local NBC affiliate and AZCentral.com with primary opponent Wil Cardon. Flake used the forum to hint his opposition to the law, which would make it illegal for insurers to deny coverage to people with pre-existing medical conditions.
"If individuals are allowed to access health care services only when they are sick or injured, there is no reason for anyone to have insurance," Flake wrote in response to an online question. "If insurance companies are required to accept all pre-existing conditions, insurance is no longer insurance."
Flake's spokesman, Andrew Wilder, was not immediately available for comment and did not return a message left on his voicemail.
At the same time that Flake hinted that he opposed the pre-existing mandate, he also told ABC15.com that he supports the pre-existing condition portion of the ACA. In an article posted Tuesday afternoon, Flake sad he would vote to repeal the ACA as a senator but supports the pre-existing condition.
If elected to the Senate, Flake and Cardon will vote to repeal the Affordable Care Act, although they agree with certain parts of the law including guaranteeing insurance for those with pre-existing conditions.

"There are ways to do that without the government taking over it all. That's what Obamacare does and we can't have that," Flake said.
The pre-existing condition portion of the health care reform law has been one of the most popular portions among Republicans. Last year, though, Rep. Steve King (R-Iowa) told MSNBC that he did not think there would be a backlash towards Republicans if the provision of the law was repealed along with the entire ACA.
The winner of the Flake/Cardon primary will face Democrat Richard Carmona in November for the seat of retiring Sen. Jon Kyl (R). The GOP primary for the seat has been competitive with Cardon, a businessman, outspending Flake on television. Flake has also been hampered by reports of his work as a lobbyist for Namibian companies in the 1990s, a role he touted in June as an example of his private sector experience.
Before You Go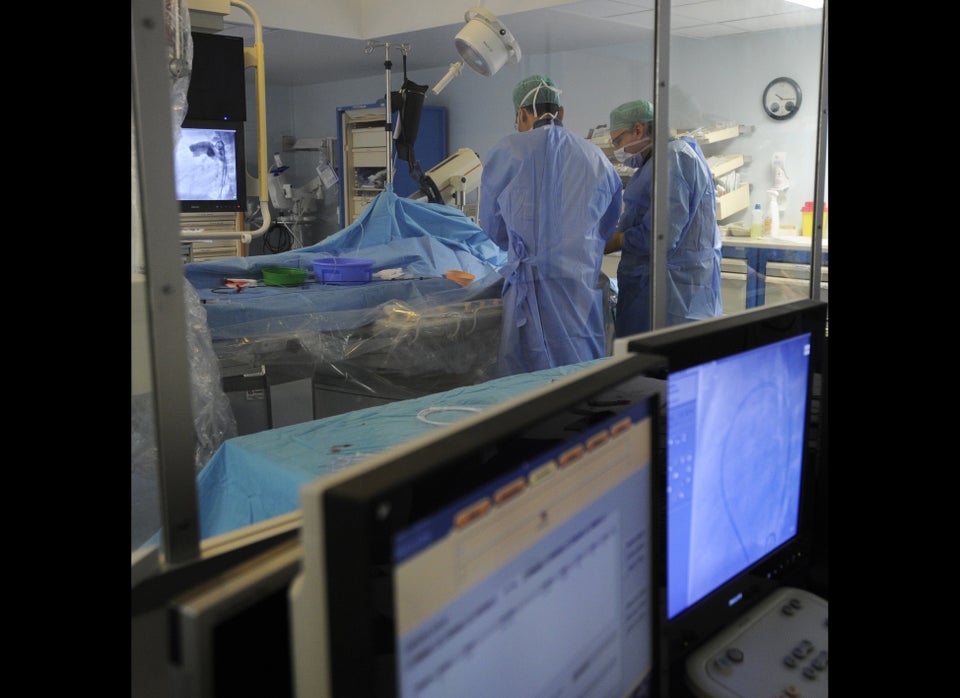 Lies And Distortions Of The Health Care Debate
Popular in the Community