It's "inevitable" that a Republican presidential candidate will eventually support gay marriage, Sen. Jeff Flake (R-Ariz.) said Sunday on NBC's "Meet the Press."
Asked by Chuck Todd if he could support a presidential contender who backed gay marriage, Flake said, "I think that's inevitable. There will be one and he will receive bipartisan support, or she will. So I think that yes, the answer is yes."
Flake said his own views hadn't changed, unlike some of his colleagues. Sen. Rob Portman (R-Ohio) came out in favor of same-sex marriage after announcing that his son was gay, and Sen. Lisa Murkowksi (R-Alaska) said last week that her position was "evolving."
"I believe that marriage should be between a man and a woman. I still hold to the traditional definition of marriage," Flake said, adding that while he supported measures like repealing "don't ask, don't tell," he couldn't imagine changing his mind on gay marriage before leaving office.
Before You Go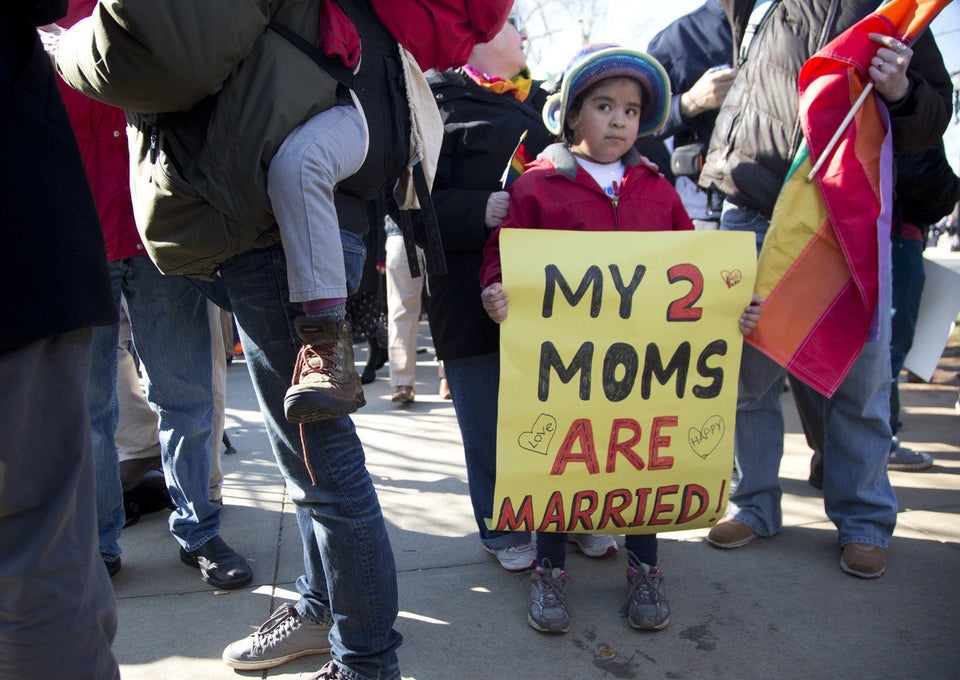 Best Protester Signs At SCOTUS Rallies
Popular in the Community