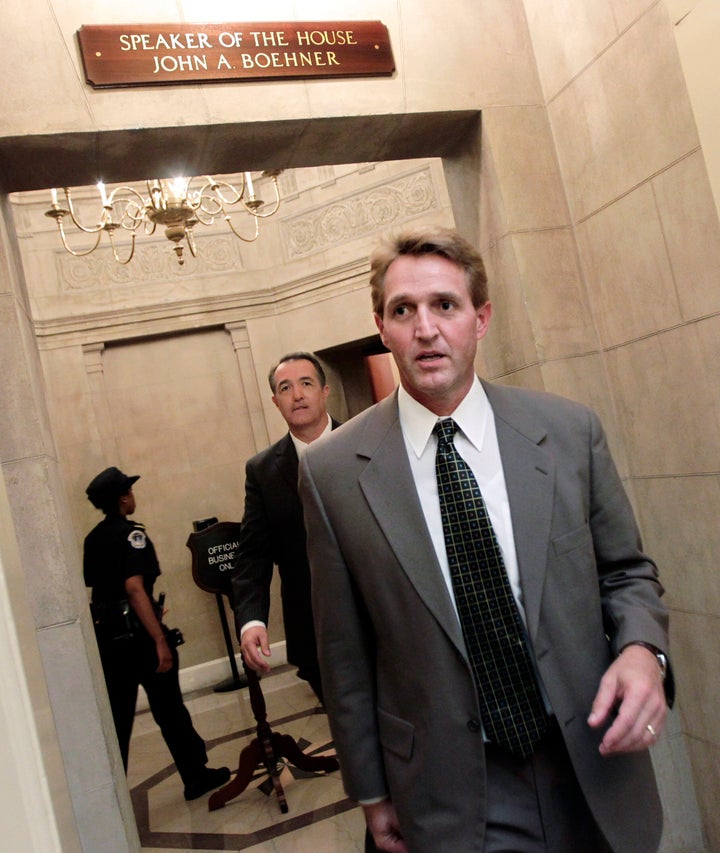 WASHINGTON -- Sens. Bob Menendez (D-N.J.) and Jeff Flake (R-Ariz.) -- both members of the Senate "gang of eight" -- said Tuesday they are hopeful that House Republicans will come around on a pathway to citizenship for undocumented immigrants, despite warnings from lawmakers that they would vote against such a provision.
Flake, who until recently served in the House, said it will be key to convince fellow Republicans that the Senate group's plan isn't like a much-criticized amnesty bill signed into law by Ronald Reagan in 1986.
"I think that as more of them see the requirements that are there and the length of time that is required, then I think that people will warm to it," Flake told reporters. "It's not what was done in '86. Basically in '86, if you can prove you've been here for five years, you've got a short cut to a green card, and you've stepped in front of the line. That's not this. But this is a path."
Rep. Raúl Labrador (R-Idaho), who is reportedly part of an eight-person bipartisan House group working on immigration reform plans, said last week that he does not support citizenship for undocumented immigrants currently living in the United States, and warned such a measure would not pass the House.
House Speaker John Boehner (R-Ohio) has not endorsed a pathway to citizenship, and declined to say on Tuesday whether he would support one.
"Slow down. Slow down. How about a little foreplay?" he said at a breakfast with television reporters, according to ABC News. "There's a bipartisan conversation going on in the Senate. There's a bipartisan conversation going in the House. Let these things work their way along. It is too early to talk about legislation going on in one house or the other."
The "gang of eight" proposal would include a pathway, but a strenuous one. Undocumented immigrants could quickly gain provisional status if they met certain conditions, but the government would not dole out green cards until after certain yet-to-be-defined border security provisions are met. That could take a decade, senators said last week.
President Barack Obama and many Democratic lawmakers have said immigration reform absolutely must allow undocumented immigrants to eventually become citizens.
A poll released by Quinnipiac University last week found that 56 percent of voters support a pathway to citizenship, while only 20 percent say undocumented immigrants should be allowed to stay in the U.S. but not become citizens. Another 30 percent say undocumented immigrants should be forced to leave the country.
Menendez said that House leadership may have enough power to pass a pathway to citizenship despite disapproval from much of the GOP conference.
"I don't believe that [Labrador's] view is the only view, and so, you know, if the leadership of the House wants to see immigration reform done, there's going to have to be a pathway," Menendez told reporters after a caucus lunch.
Both Menendez and Sen. Lindsey Graham (R-S.C.), another member, said talks are progressing well.
"I'm really cautiously optimistic on where we're moving," Menendez said. "We're tackling some tough issues, there's a lot of agreement, but there's still a lot more to do."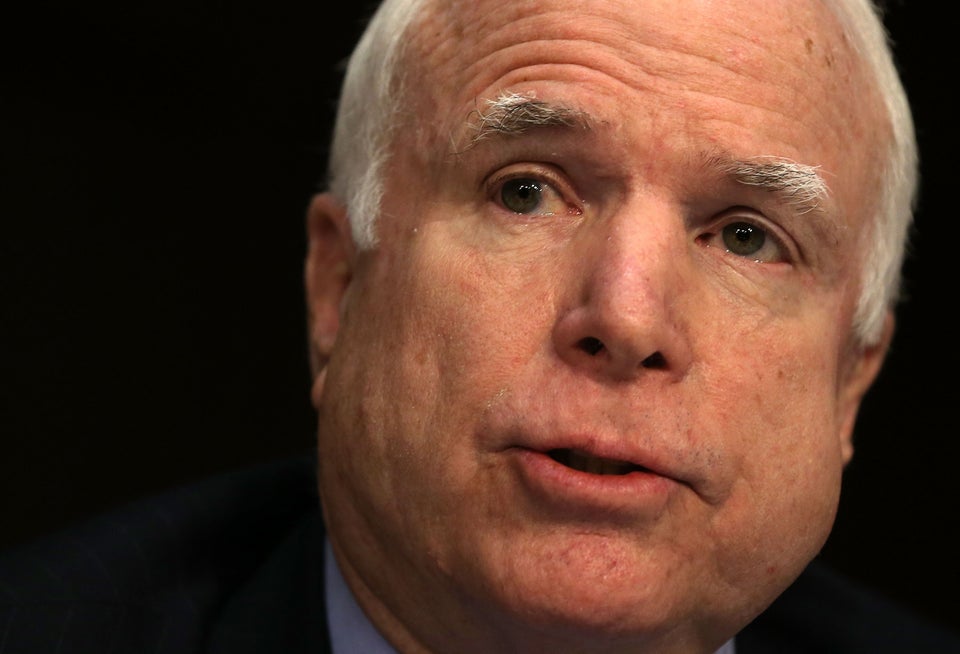 Bipartisan Immigration Plan's Key Provisions