The Republican nominee for Arizona's open U.S. Senate seat, Rep. Jeff Flake, is being criticized in a new web ad for suggesting that Medicare be cut instead of defense.
Flake, who is seeking the seat being vacated by Republican Sen. Jon Kyl, told a group in Tucson last week that he believed Congress should make more cuts to "entitlement programs" -- in particular, Medicare -- as part of the sequestration process mandated by last year's failure to reach a federal budget-slashing deal, according to a report in the Arizona Daily Star. Congress is currently looking at the sequestration-ordered cuts to defense spending.
Speaking this past week in Tucson about the impacts automatic spending cuts, or sequestration, would have on the U.S. military and defense industry, Flake said he and other members of the U.S. House have proposed finding savings elsewhere to avoid the cuts. Unless Congress acts, the [total sequestration] cuts would total $1.2 trillion over a seven-year period starting in 2013, including about $500 billion in defense cuts. They would begin in January.

"In the House we are saying, 'Let's take the cuts from the real drivers of our debt, which is not defense.' The real drivers of our debt are the entitlement programs, in particular Medicare," Flake said. "With the reforms that we've already called for in the so-called Ryan budget, we've said let's realize those savings over time in entitlement programs rather than defense spending."
On Monday afternoon, Flake's Democratic opponent, Richard Carmona, released a web ad criticizing Flake's remarks and describing Medicare not as an entitlement program but as an investment.
In a statement, Carmona, a former surgeon general in the George W. Bush administration, linked Medicare and Social Security together as investments and as promises by the federal government to seniors. He also proposed that Congress look for cuts by promoting greater government efficiency and changing the focus of the military.
"I firmly oppose the across the board cuts that would come from the sequester, which are the result of Congress's failure to work together. But the answer to our deficit problem isn't slashing benefits for our seniors or veterans, as Congressman Flake would do," Carmona said. "The answer is eliminating redundant programs, reorienting our military away from Cold War threats and fixing our health care system's broken business plan."
Flake's campaign spokesman, Andrew Wilder, could not be reached for immediate comment.
Medicare arguments have been made by other Arizona Democrats as well. Before a June special election to win a Tucson-area congressional seat, Democratic Rep. Ron Barber hammered his Republican opponent, Jesse Kelly, over comments Kelly had made in a 2010 congressional race about cutting Medicare.
Flake's spokesman, Andrew Wilder, described Carmona's video as the Democrat going along with the strategy of national Democrats in criticizing Flake on the Medicare issue.
"Taking predictable orders from his national Democrat bosses, Richard 'Rubberstamp' Carmona is Mediscaring Arizona seniors about Jeff Flake with tired attacks." Wilder said in an email. "The fact is that Carmona said he supports Obamacare and called the president 'brave' for pushing it, even though it cuts $716 billion from Medicare to pay for the massive new health care entitlement."
Before You Go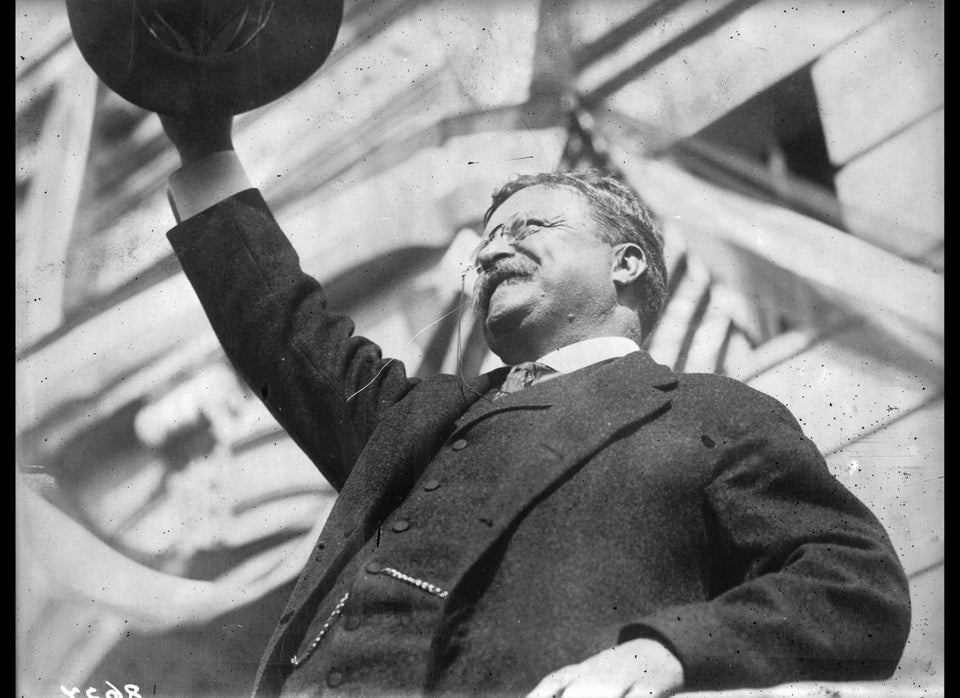 Health Care Reform Efforts In U.S. History
Popular in the Community