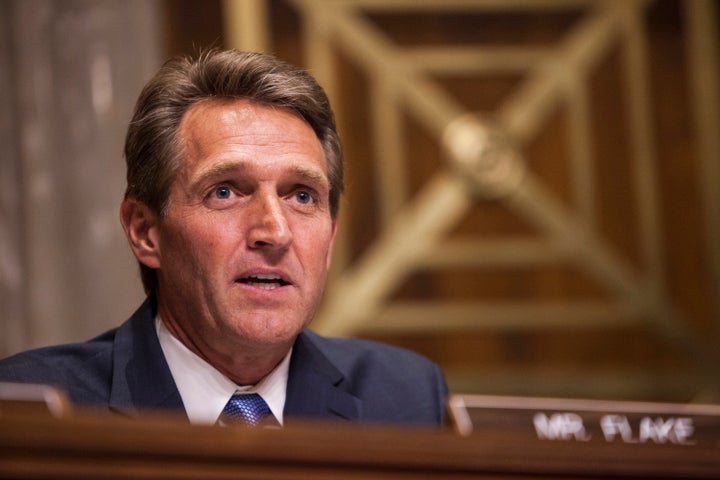 WASHINGTON -- Sen. Jeff Flake (R-Ariz.) said Sunday that if Hillary Clinton wins the presidency in November, Republicans should hurry up and confirm President Barack Obama's Supreme Court nominee, Merrick Garland.
"If we come to a point, I have said all along, where we're going to lose the election or we lose the election in November, then we ought to approve him quickly," Flake said on NBC's "Meet the Press." "I'm certain that he'll be more conservative than a Hillary Clinton nomination, come January."
The Arizona Republican's remarks are out of step with his party leaders, who have said unequivocally that they will block Garland's nomination and hold the Supreme Court seat open for the next president.
A spokesman for Senate Majority Leader Mitch McConnell (R-Ky.) declined to comment.
GOP leaders have put themselves in an awkward predicament over the court seat, which has been empty since February. If they keep blocking Garland, a moderate pick with little opposition on his merits, they risk a more liberal pick from Clinton or a total wildcard nominee from Donald Trump. There's also a decent chance Republicans will lose the Senate in November, which would give them a weaker hand in deciding who moves forward at all.
Flake isn't the only GOP senator open to voting on Obama's nominee in the lame duck session. Sen. Orrin Hatch (R-Utah) has said he would support voting on Garland, too, if Clinton wins in November. That's in addition to two other Republican senators, Mark Kirk (Ill.) and Susan Collins (Maine), saying Garland should get hearings now.
The Huffington Post reached out to 24 Republican senators last week to see if they really prefer holding the Supreme Court seat open for Clinton or Trump, versus voting on Garland. Five responded. They all said yes.
Before You Go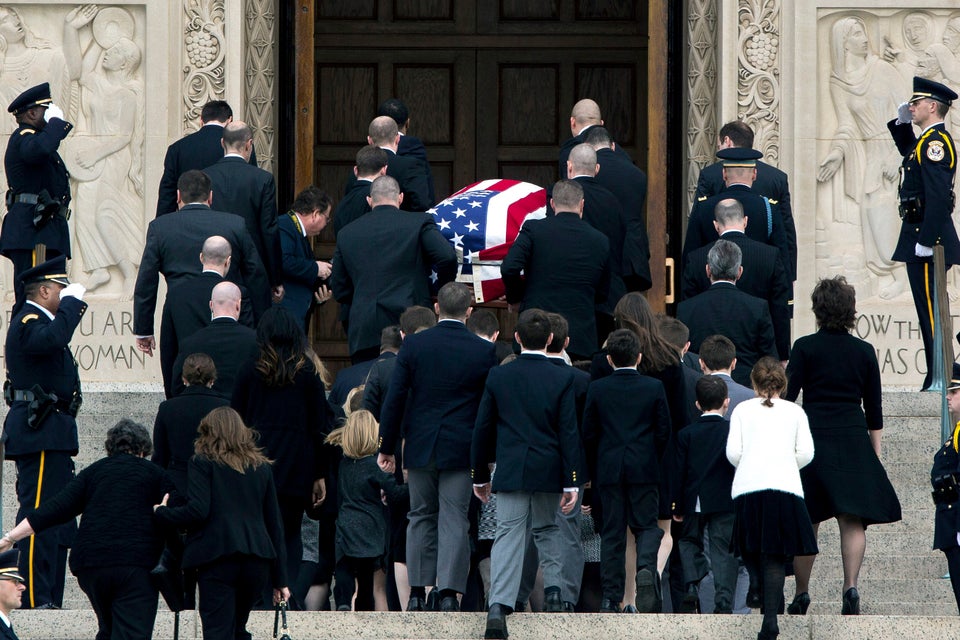 Funeral Of Supreme Court Justice Antonin Scalia
Popular in the Community