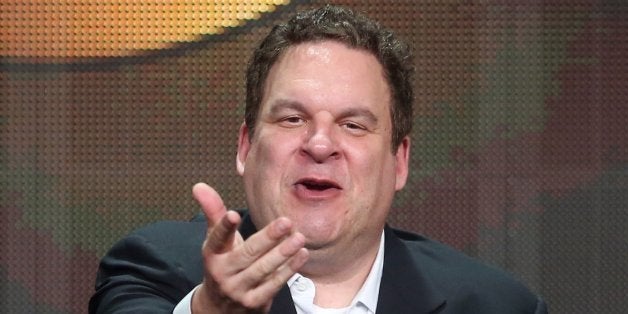 Check out a transcript of Garland's rant below, and click over to his podcast to listen to the whole thing in its full glory.
Warning: "Game of Thrones" spoilers below.
"Yeah, I'm not gonna watch it anymore, though. I'm sorry. Don't get me started. It pissed me off. I loved that show up until the second to the last episode. It made me angry ... It's an amazing production, but I'm still not gonna watch it.

I don't trust them anymore. I don't trust the 'Game of Thrones' people. (To Gilligan:) By the way, kill Walter White. You've already done it maybe. Do what you want, but don't stab a pregnant woman in the stomach. That's all I ask of you. Am I wrong?! A character who doesn't die in the books, not only she does she die, but brutally?

(To MacLaren:) You didn't direct that episode, did you? (MacLaren: No, I didn't.) Will you go back and tell them how upset I am that a character who didn't die ... 'cause I don't mind the other characters dying -- they died in the books. Why not? But a pregnant lady? Stabbed in the stomach? F*** you! That made me nuts. That was the most violent thing I'd ever seen ... I saw 'Drive' -- that was way more violent than anything I saw in 'Drive.' That made me nuts! F*** HBO.

... I love HBO. They've been great to me, and hopefully, there'll be more 'Curb Your Enthusiasm.' But ... but ... ahhhh! That's all I'm saying. It's a big ball of wrong.

(To Gilligan:) And I'm just telling you here, you could've done anything you want with those characters. You didn't stab Skyler when she was pregnant. Were you tempted to? (Gilligan: No.) Exactly. 'Breaking Bad,' a violent f***ing show, would have never stabbed a pregnant lady!"
"Breaking Bad" airs Sundays at 9 p.m. ET on AMC.