If you ever wanted to listen to Jeff Goldblum talk about his feelings towards eyelashes, your dreams have become reality.
We didn't know we needed to hear Goldblum say the word "mascara" in his Goldblumian way, but it's honestly the best thing we've heard all week. At any rate, he thinks the stuff is completely "overrated" and that the eyelash is perfect enough as is.
"The eyelash is one of the finer aspects of the outer ― who knows what's going on inside, I'm no doctor ― of the outer, there are many points of interest. The cuticles, the flesh, all sorts of things but the eyeball, it's the sweetest leftover from your infancy and childhood. It's the sweetest, most naive, beautifully colored, beautiful, beautiful," says Goldblum.
He later adds, "I'm just talking about for my taste and so-called real life. Don't put on a toupee, an eyelash toupee. And certainly a merkin, an eyelash merkin."
Let that sink in: Goldblum calls mascara an "eyelash toupee."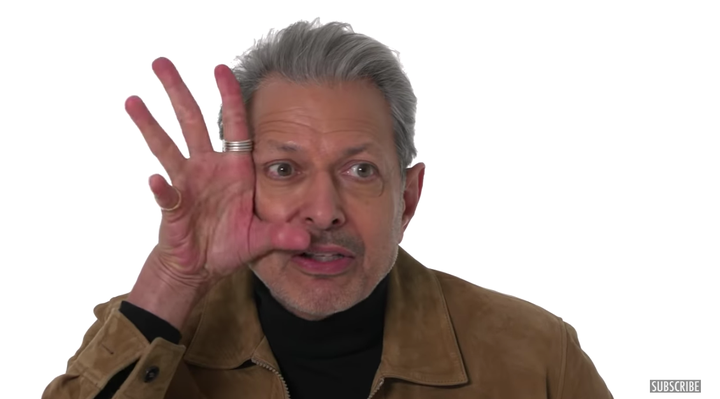 He then goes on to say that in 1971, he took mescaline three times and "had a grand time on that."
Goldblum says he took LSD only once that same year and ended up dropping pizza on a friend's floor.
"I was not like I was on the mescaline. I'd forgotten that there had been a substance of some kind, everything was just now different," he says. "I was high, I guess - I was very high. Kind of pathetically high."
Goldblum has been appearing all over the place this week, popping up on the Today show with Savannah Guthrie on Tuesday to talk about his daily life, his kids, and more. He even saucily revealed the three things he can't live without.
"Human contact, music ... and I have to see your show every day," he told Guthrie.
Long live Jeff Goldblum: A true American treasure.
Popular in the Community