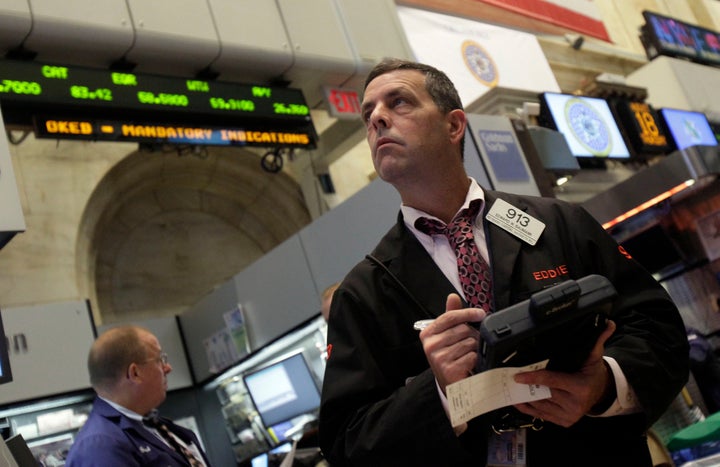 Jeff Macke is the host of Yahoo's financial news program, Breakout. His recent column is titled: 'Why Every Investor Needs to Time the Market." Macke's initial premise is that it is a "mathematical fact" that those who have bought stocks over the last 3, 5 or 10 years have lost money "either on an absolute basis or relative to inflation." He believes investors would have been well served by "stepping aside" and that "buying and holding forever, putting Blue Chips in a drawer forever, or dollar-cost averaging have been tantamount to financial self-abuse." Each of these assumptions is incorrect. The potential damage to investors who follow this wrong-headed advice is substantial.
Well-Advised Investors Had a Fine Decade
Well-advised investors hold a globally diversified portfolio of low management fee stock and bond index funds in an asset allocation suitable for them. In The Smartest Portfolio You'll Ever Own, I give investors portfolios they can implement themselves, using readily available index funds and exchange traded funds. For the decade ending 2010, these portfolios had annualized returns ranging from 5.17 percent to 6.85 percent, depending on amount of exposure to stock market risk. Traders and gamblers have portfolios consisting solely of stocks. Investors determine their asset allocation and do not engage in stock picking or market timing.
Market Timing is a Loser's Game
Mr. Macke, who noted that "trading markets is what I do for a living," opined that you can time the market. According to him, it's really simple. All you have to do is use "rudimentary tools like purple crayons and rulers." That's good to know. He must be a very wealthy man. If an investor with his skill was able to forecast all the months that the NYSE outperformed T-Bills (which should not be very difficult for a skilled market timer) from 1927 through 1978, an investment of only $1000 would have grown to $5.36 billion!
Market timing newsletters must have run out of purple crayons. A study (PDF) of over 15,000 predictions by 237 market timing investment newsletters over a twelve year period found that almost 95 percent of them had gone out of business. The authors concluded: "There is no evidence that newsletters can time the markets." Another study featured an interview with Mark Hulbert, who monitors market timing newsletters. Hulbert found that, for the ten year period ending in 1997, all twenty-five newsletters tracked underperformed the S&P 500 index.
Mr. Macke provides no support for his market timing recommendations, which is typical of many in the financial media. There is a lot of data on investing. Before you follow the advice of self-styled investment savants, you should act responsibly and take the time to review it. If you do, you will be persuaded by this observation from legendary investor, Benjamin Graham: "If I have noticed anything over these 60 years on Wall Street, it is that people do not succeed in forecasting what's going to happen to the stock market."
Dan Solin is a Senior Vice President of Index Funds Advisors (ifa.com). He is the author of the New York Times best sellers The Smartest Investment Book You'll Ever Read, The Smartest 401(k) Book You'll Ever Read, and The Smartest Retirement Book You'll Ever Read. His new book, The Smartest Portfolio You'll Ever Own, was released in September, 2011.The views set forth in this blog are the opinions of the author alone and may not represent the views of any firm or entity with whom he is affiliated. The data, information, and content on this blog are for information, education, and non-commercial purposes only. Returns from index funds do not represent the performance of any investment advisory firm. The information on this blog does not involve the rendering of personalized investment advice and is limited to the dissemination of opinions on investing. No reader should construe these opinions as an offer of advisory services. Readers who require investment advice should retain the services of a competent investment professional. The information on this blog is not an offer to buy or sell, or a solicitation of any offer to buy or sell any securities or class of securities mentioned herein. Furthermore, the information on this blog should not be construed as an offer of advisory services. Please note that the author does not recommend specific securities nor is he responsible for comments made by persons posting on this blog.
Related
Popular in the Community