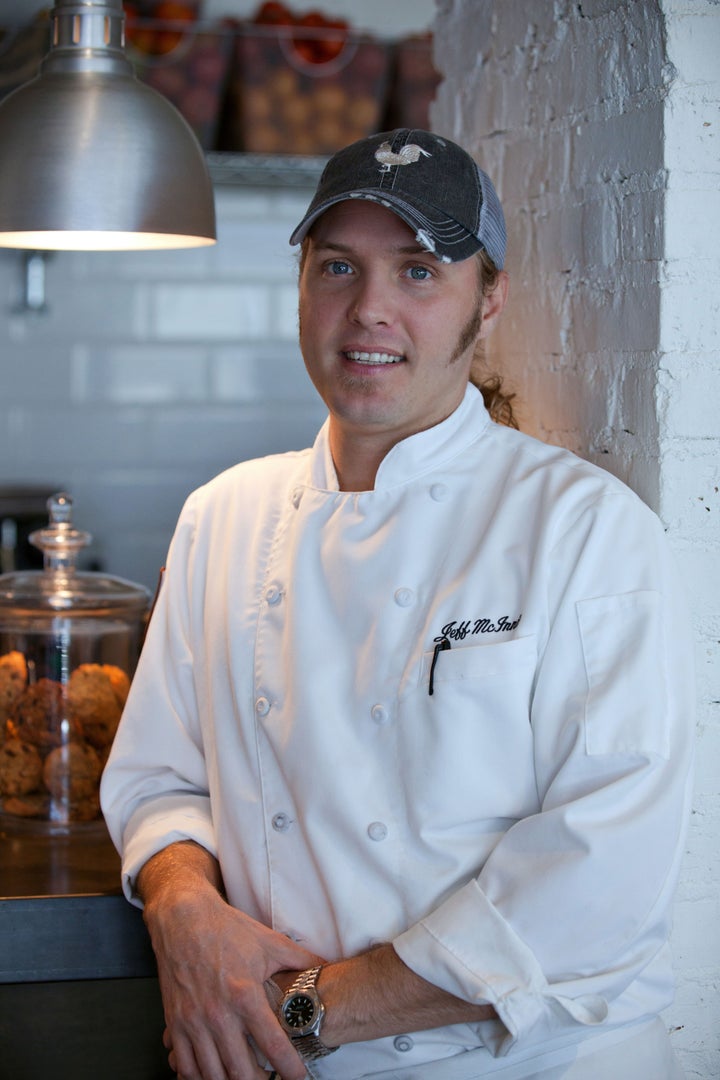 A native Floridian born to Alabama farmers, Yardbird chef Jeff McInnis has soft spots for both Southern fare and farm-to-table cooking.
During his first gig in Miami in the kitchen of Dilido Beach Club at the Ritz-Carlton South Beach, McInnis was cast on the fifth season of "Top Chef." Riding the "Top Chef" wave, he moved over to Gigi in Wynwood to serve late-night noodles, barbecue and beer.
HuffPost Miami spoke with McInnis, an avid surfer and fisherman, about how he does farm-to-table in swampy South Florida and why he thinks Miami is a tough place for young chefs.
Who are you:
I was born in Niceville, Florida on the Panhandle. I grew up on the beach, bayou, and ocean. My folks were very Southern and came from Alabama so I had a traditional Southern upbringing and learned how to hunt fish and live off the land at a young age. When I was 18, I moved to Charleston, SC where I attended culinary school at Johnson and Wales University. From there I've cooked my way through numerous cities like San Francisco; US Virgin Islands; Charlottesville, VA; and now Miami.
What's your first Miami memory?
Surfing 2005 Hurricane Wilma storm right after it passed with offshore winds.
Current neighborhood:
I live in South Beach just steps away from Lincoln Road and my restaurant Yardbird.
Current gig:
Executive Chef of Yardbird Southern Table & Bar
Favorite 'Only in Miami' moment?
Going swimming at the beach in the dead of winter while it's sunny and 70 degrees outside.
What's your idea of a perfect day in Miami?
Fishing on my boat with friends. If we're lucky enough to catch something, then bringing our catch to the restaurant to eat with the whole gang is always icing on the cake.
395 or 195?
195. I live in between both and one of my favorite little hidden spots is off the shoulder of 195 when you're getting into the city from the mainland. Pull over to the right and you'll find a great spot to park, fish, or watch the boats go by. It's so beautiful, that you'll forget you're on the side of the highway.
Where do you take visiting out-of-towners to eat?
Meat Market is only a few steps away from my house so it's convenient and always great. Also the Standard has a true Miami experience with the view and great healthy seafood.
Local oasis to escape the 305 grind?
Definitely Jimbo's on Virginia Key. It reminded me of my hometown.
What's your average workday like?
I usually arrive around 11 a.m. and check out my lunch crew. Talk with my Sous Chefs about the specials for the day; hit up the computer to do food costs, labor costs, etc.; cook for a while if the prep list is heavy; and make/create a special for dinner service.
Next comes dinner service, which usually puts me as the expeditor, finishing each plate as it goes into the dining room and orchestrating the flow of the line cooks. If I'm lucky I'll be out before 1 a.m. and home finishing up closing paperwork.
How difficult is farm-to-table cooking in Miami?
I'm blessed to have a great local forager, named Juan Rochaix. He travels all over Florida, up and down the coast, hitting over 30 different farms and constantly brings us great surprises like local rabbit, alligator, pigs, amazing produce, poultry and eggs. Also my fish guy is a good old local boy who really fishes for a living. He brings us only local seafood and even Everglades frogs. We do our very best to get all our food locally. My grandparents were Alabama farmers so I know how important it is to support them.
Who is the "Llewellyn" in your Yardbird fried chicken dish?
The owner, John Kunkel's grandmother who lives in South Carolina. She cooks great fried chicken and the recipe takes 27 hours to make start to finish!
Any processed or fast food guilty pleasure?
A good Root Beer. We serve an Abita Root Beer on draft at the bar. The other day I had it over ice cream.
Favorite memory from your time on "Top Chef"?
In the finale Emeril Lagasse said I was an outstanding young chef with tons of potential, he carried on to later say more great things about me on that particular episode on national television. What an honor. Not to mention I was in the Big Easy -- my favorite city in the whole world.
Last big project you did:
Opening Yardbird, before that Gigi's, before that The Ritz-Carlton South Beach. There is nothing more difficult than organizing and opening a restaurant.
Upcoming projects you're working on:
I'm having my first baby in a couple of months. My biggest project yet.
There's always great blues playing at Yardbird. Do you have a hand in picking the tracks?
I love the blues, who doesn't?! Chris Romero from Southern Brand collected all the best blues, country and southern rock he could get his hands on. We all spent time compiling our favorites from our iPods.
Why do you hate Miami?
Real estate prices, property taxes. I don't know many young chefs that could afford to be a homeowner in this city. Renting and living check to check has always been a way of life for most in the hospitality industry. Also there's not enough rock and roll/live music venues.
Why do you love Miami?
It's like living in a foreign country. It's sunny every day. The ocean and beach are unreal. There are so many different cultures and communities. The fishing is some of the best in the world, as is the rapidly growing food scene. I could keep going.
What are three local meals you can't live without?
Grilled fresh spiny lobster, good Mofongo, and a hot Cuban sandwich
In a word, Miami is...
Up and coming!
Click below for a slideshow of McInnis, his now-famous fried chicken, and Yardbird:

Related
Before You Go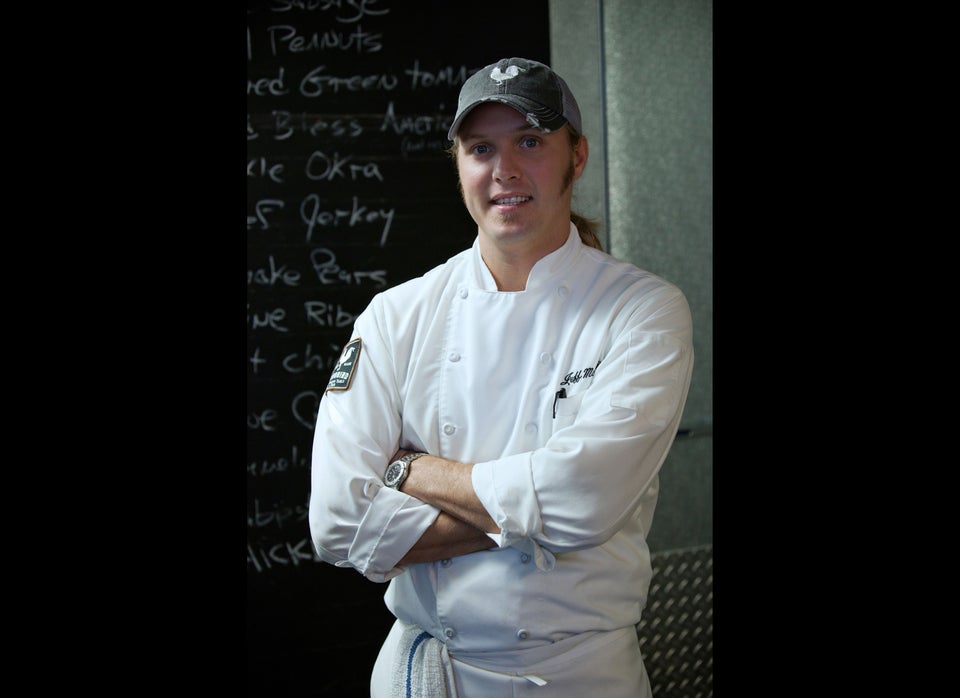 Jeff McInnis
Popular in the Community