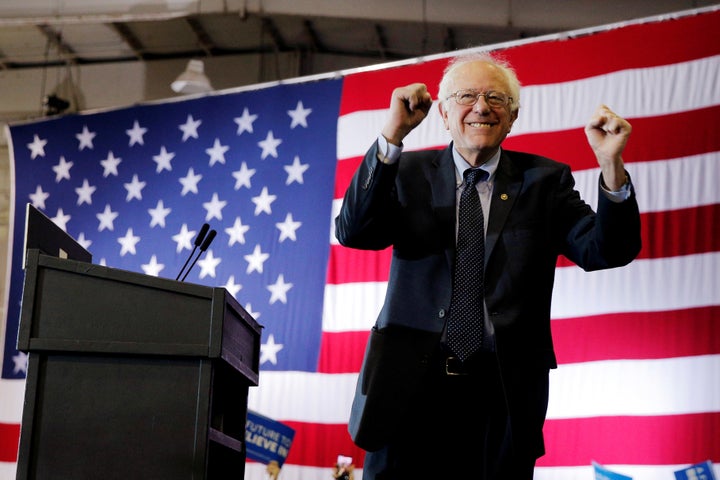 "Hillary Clinton has a remarkable record. She would be a strong and capable president," Merkley said. "But Bernie Sanders is boldly and fiercely addressing the biggest challenges facing our country... people know that we don't just need better policies, we need a wholesale rethinking of how our economy and our politics work, and for whom they work."
The Oregon lawmaker's endorsement is a sharp diversion from his colleagues. Of the 44 Democrats in the Senate, 40 have supported Clinton. Those backers include fellow Oregon senator Ron Wyden and Minority Leader Harry Reid (Nev.)
"Having somebody who is identified more as a socialist in many decades of public service than as a Democrat makes it impossible for Democrats in a state like Missouri," Sen. Claire McCaskill (Mo.) said. "And it makes it very difficult for Democrats in states like Ohio, Pennsylvania and Florida."
Three other Democratic senators, Sen. Elizabeth Warren (D-Mass.), Sen. Bob Menendez (D-N.J.), and Sen. Jon Tester (Mont.) have not made endorsements. Sen. Angus King (I-Maine) has also not endorsed anyone.
Clinton is leading Sanders in both polls and delegate counts. But all's not lost for the Vermont senator. He's scored seven straight wins in the latest rounds of the Democratic nominating contest. And in the unlikely event that Sanders beats Clinton in New York next week, it could be a major upset for the state's former senator.
CORRECTION: This entry previously implied that only two Democratic senators hadn't made endorsements.
Popular in the Community