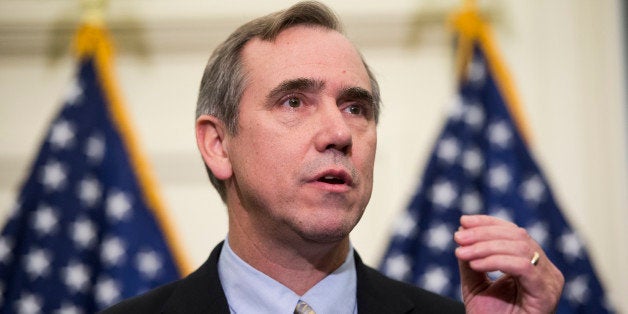 WASHINGTON -- As backers of the Employment Non-Discrimation Act hustle to round up extra support before an expected vote Monday evening, there are murmurs that the bill would be more palatable to Republican senators if it didn't include protections for transgender individuals.
But Sen. Jeff Merkley (D-Ore.), the leader of the effort to pass ENDA in the Senate and the man who introduced the legislation in the current Congress, said that's not happening.
"I have fought for fully inclusive legislation in Oregon. I knew that fully inclusive legislation had worked very well in the states that had adopted it, and I thought it would just be wrong to leave any particular group behind on this," he told The Huffington Post in an interview.
ENDA would make it illegal to discriminate against someone on the basis of sexual orientation or gender identity. It is already illegal to discriminate on the basis of race, color, sex, nationality, religion, age or disability.
For years, the late Sen. Ted Kennedy (D-Mass.) was ENDA's champion. Before he passed away in 2009, he asked Merkley to take the baton and champion the legislation that was near and dear to his heart.
"When Sen. Kennedy asked me to undertake this, my response to his team was, I'll only do so if it's fully inclusive," said Merkley, adding, "It was really a huge surprise to me that his team asked me to undertake leadership on this."
"I had led this battle in Oregon successfully and had been deeply committed to it," he said. "I feel that such discrimination is wrong and our vision of equality in the Constitution, our vision of the pursuit of happiness in the Constitution and kind of a fundamental sense of fair play -- all of those things mean that it is just wrong for people not to have a fair shake at getting or retaining a job."
ENDA hasn't had a vote on the House or Senate floor since November 2007, when it passed the House 235-184. That version of the bill did not provide protections on the basis of gender identity.
Six years later, the legislation is set to be considered again. Senate Majority Leader Harry Reid (D-Nev.) announced last week that he will be bringing ENDA up for a vote Monday evening, and the bill appears to be very close to getting the 60 votes needed for passage.
It currently has the support of the entire Democratic caucus, as well as Sens. Susan Collins (R-Maine) and Mark Kirk (R-Ill.), who are cosponsors. Sen. Dean Heller (R-Nev.) announced his support Monday morning, becoming the third Republican to back the bill.
Advocates believe a handful of other Republican senators may be persuadable. Among them are Sens. Orrin Hatch (R-Utah) and Lisa Murkowski (R-Alaska), both of whom voted ENDA out of committee but haven't committed to supporting it on the floor. Hatch revealed last week that he might like to see some changes to the legislation. Sen. Rob Portman (R-Ohio), meanwhile, has said he is "inclined to support" the bill.
Merkley said he is "cautiously optimistic" at this point that ENDA will pass the Senate. He also said he is working with senators who are on the fence about small changes to the legislation, although he declined to reveal what they were.
"We are engaged with a number of folks who have some little tweaks here and there that they'd like to see, and some of them are quite reasonable, and we're trying to bring everybody forward together to find that magic point," he said. "That sort of change does not compromise anything about the core nature of this bill at all. And there have been some other changes requested that would essentially gut the bill. Obviously we've indicated that those changes wouldn't be possible."
Senators who are undecided about backing ENDA cite three main concerns. They worry about the implications of its protections for transgender individuals, that it will restrict religious organizations and that it will lead to a proliferation of lawsuits.
On the first point, 17 states and the District of Columbia -- not to mention more than a hundred local governments and many businesses -- already have protections on the basis of gender identity in place. ENDA does not require workplaces to build new restrooms or locker facilities for transgender employees. And the Human Rights Campaign has found that in workplaces with fully inclusive anti-discrimination policies, the issue of shared facilities has not been a major issue, despite warnings from conservative groups like the Heritage Foundation.
ENDA also includes a broad exemption for religious organizations and religiously affiliated groups.
Merkley said the biggest concern he has encountered is whether ENDA will lead to more lawsuits, and so he asked the Government Accountability Office to look into the issue. In July 2013, it issued a report concluding that in states with LGBT workplace protections, "there were relatively few employment discrimination complaints based on sexual orientation and gender identity filed."
"And the business community in those places that have adopted some form of employment non-discrimination have continued to be very supportive, which tells you this did not become an issue of concern," Merkley added.
In order to round up the support ENDA has today, Merkley spoke individually with all of the Democratic senators who weren't in the initial group of 40 cosponsors. He also met with Murkowski before the committee vote, and he's currently in conversations with Portman, according to a source familiar with the Senate ENDA effort.
"Sen. Merkley has been effective and persistent," said a Senate Democratic leadership aide. "He's built and maintained a strong bipartisan coalition, he's kept Senate Leadership focused on this issue, and he's effectively persuaded outside advocates to support this legislation."
In his interview with The Huffington Post, however, Merkley was eager to give credit to others for the work.
He praised Collins and Kirk for reaching out to Republican senators, and Sen. Tom Harkin (D-Iowa) for getting the bill through the Senate Committee on Health, Education, Labor and Pensions, which Harkin chairs. Merkley also gave a significant amount of credit to Sen. Tammy Baldwin (D-Wis.), the only openly gay senator, who has been having personal conversations with her colleagues about the importance of ENDA.
"[She] has sat down with many, many people, talked about her story, about fairness ... and how critical it is to having equality under our Constitution, to be able to have a fair opportunity in life and how right it is to end this kind of discrimination. I think her bringing her personal story and her very calm presentation to sit down with folks one on one has been very helpful," said Merkley.
On the outside, a coalition called Americans for Workplace Opportunity, led by the Human Rights Campaign, has deployed more than 30 field organizers to New Hampshire, West Virginia, Ohio, Arizona, Arkansas, Nevada and Pennsylvania to build support for ENDA. Other groups like Project Right Side and Freedom to Work have specifically been reaching out to Republican senators as well.
"He has gone senator to senator, had conversations with the folks he needed to move ... he just never let up," HRC Vice President for Government Affairs Allison Herwitt said of Merkley. "He has spent an enormous amount of personal time doing what needs to be done."
ENDA's prospects of passing the GOP-controlled House of Representatives are significantly dimmer than they are in the Senate. When asked what could be done to nudge the bill along in the lower chamber, Merkley said the focus needed remain on the Senate for the time being.
"The single biggest thing I can do to help in the House is to have a successful outcome in the Senate," he said. "I think if it does not make it through the Senate, it will not have momentum carrying into the House for the House to bring it up."
Before You Go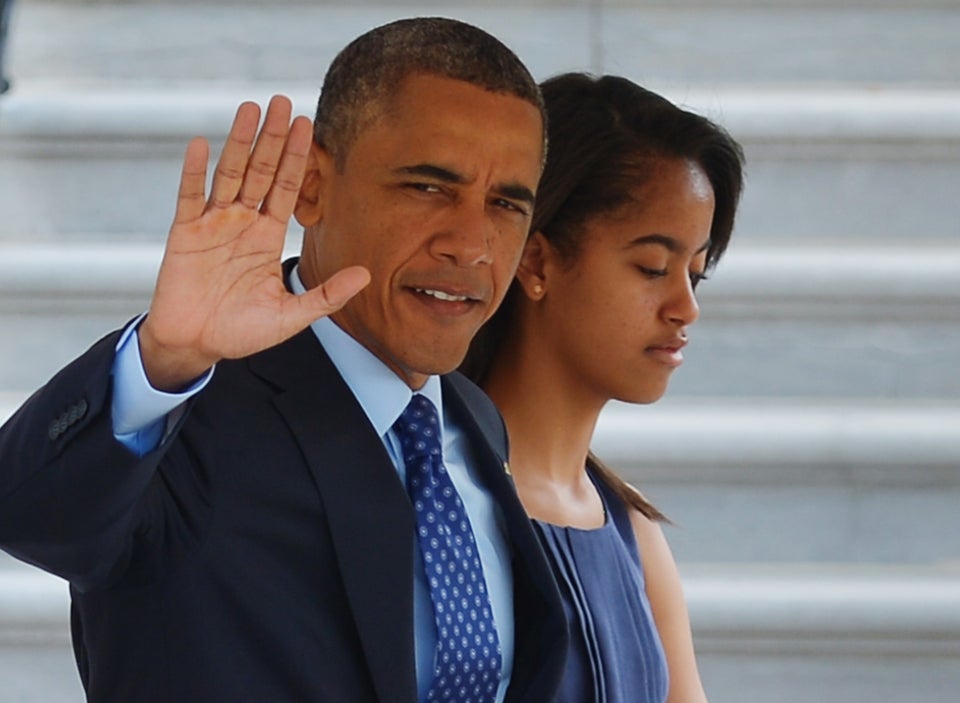 Politicians React To Prop 8 And Defense Of Marriage Decisions
Popular in the Community