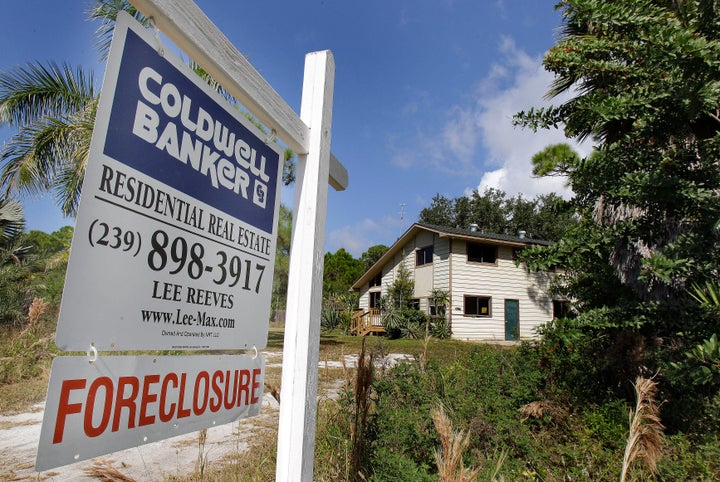 WASHINGTON -- Unimpressed by the recent efforts of state and federal regulators to rein in the mortgage servicing industry, a bipartisan group of senators led by Jeff Merkley (D-Ore.) and Olympia Snowe (R-Maine) introduced legislation Thursday to make it easier for struggling homeowners to negotiate with their banks.
The Regulation of Mortgage Servicing Act would give homeowners seeking mortgage modifications a single point of contact at their bank, end the "dual track" process that lets banks pursue modifications and foreclosures simultaneously and require third-party review before a bank can send a family to foreclosure.
In April, federal bank regulators led by the Office of the Comptroller of the Currency required the biggest banks to enact reforms nearly identical to those in the Merkley-Snowe bill. Yet Merkley told HuffPost that the OCC's enforcement action would fail -- just like the Obama administration's voluntary Home Affordable Modification Program, which has so far resulted in more canceled than successful modifications.
"Doing this with Olympia is a recognition that neither the reforms pushed by the administration in terms of encouraging the servicers to change habits, nor the settlement with OCC or the [Office of Thrift Supervision] are going to get the job done," Merkley said. "And so we need to push hard, to say -- we need teeth –- 'You can't proceed with foreclosure if you have not embraced single point of contact, dual track and third party review.'"
Merkley said banks can disobey the regulators with impunity. Of the OCC's order, he said, "It's essentially voluntary. It essentially says, 'Please do these things.' And the servicer can hire their own person to check on how they're doing. It hardly hardly constitutes a strong step forward."
"These orders are not voluntary," a spokesman said. "They are enforceable through federal district courts, and we can impose penalties of more than $1 million a day for each day the bank is in violation of the order. The orders were signed by all of the directors of each bank, and they are individually subject to these penalties for violations."
As evidence the banks are taking the orders seriously, the spokesman pointed out that one bank -- JPMorgan Chase -- said it would hire some 3,000 employees to comply. And he said the OCC gets to approve the third-party consultant.
Since the housing market collapsed several years ago, banks have made a habit out of repeatedly losing paperwork from desperate homeowners trying to modify their mortgages to avoid foreclosure. And homeowners who successfully start trial modifications are frequently confused and horrified to discover their banks are pursuing foreclosure while the modification process is pending. In some cases, banks even tell homeowners who've been making reduced payments as part of trial modification that the reduced payments are causing the foreclosure.
"In terms of families calling my office, it's the exactly the same stories we've been hearing for the last two years," Merkley said.

The widely reported abuses have led a coalition of all 50 state attorneys general to launch an ongoing probe that is expected to result in a settlement of some kind. Merkley's not banking on it.
"That is a mirage at this point," he said, adding that he hoped his bill would put pressure on the state attorneys general. "Until it is signed and delivered, it is a hope."
Related
Popular in the Community