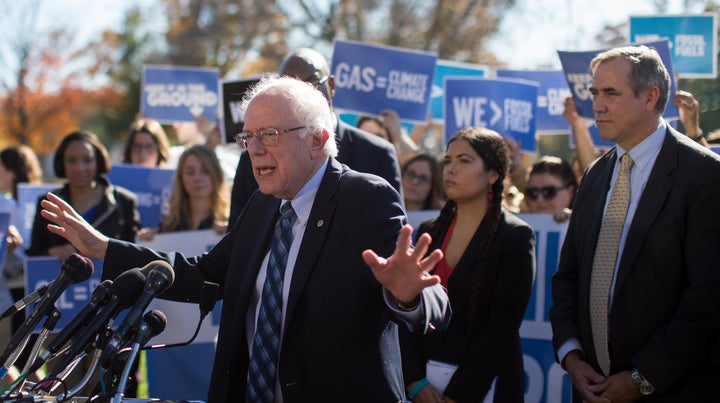 WASHINGTON ― There's no doubt that most of Sen. Bernie Sanders' (I-Vt.) supporters like Elizabeth Warren and Sherrod Brown. Both Democratic senators, often named as potential vice presidential picks for Hillary Clinton, are progressive and have a strong track record on the economic issues they hold dear.
But increasingly, another name is popping up: Sen. Jeff Merkley (D-Ore.), the only sitting senator who endorsed Sanders for president.
"Bernie supporters, they would love it. He's qualified something up and down," said Larry Cohen, a senior adviser to Sanders who previously served as president of the Communications Workers of America.
"I was out on the campaign with him in Oregon and elsewhere, and he was amazing," Cohen added. "He works incredibly hard. Modest ― all of the things we'd want in a vice president."
Merkley's name hasn't been floated much in media reports about Clinton's shortlist, and her campaign didn't return a request for comment. Needless to say, he's a long shot. But he's still someone who Sanders supporters say would be a solid choice if Clinton wants to show she's serious about bringing them into the fold for November.
"By bringing in the only sitting senator who endorsed Bernie onto the ticket, I think that that's a strong way to signal to the political revolution that the Clinton campaign and Hillary Clinton herself gets what the political revolution brings to the table," said Charles Chamberlain, executive director of the progressive group Democracy for America, which endorsed Sanders in the primary.
Robert Reich, who served as President Bill Clinton's labor secretary, also floated Merkley in a Facebook post recently:
Merkley supporters argue that the senator has four main selling points. First, he's strong on economic issues, on which Sanders supporters still view Clinton with some unease. He's a vocal opponent of the Trans-Pacific Partnership trade deal, and although Clinton is also against it, she touted it when serving as President Barack Obama's secretary of state. Sanders supporters say they'd be reassured if Merkley were on the ticket. Merkley has also been a leader on financial reform in Congress ― another area where Sanders supporters are skeptical of Clinton and her ties to Wall Street.
Second, choosing Merkley as opposed to Ohio's Brown, for example, wouldn't necessarily cost Democrats a Senate seat. If Clinton chose Brown as her vice presidential running mate, Ohio Gov. John Kasich (R) would get to appoint his replacement to serve until the next election in 2018. In Oregon, Merkley's seat would remain vacant until there's a special election.
The law in Warren's state of Massachusetts allows the governor ― currently a Republican ― to name a replacement until a special election is held 145-160 days later. Senate Minority Leader Harry Reid (D-Nev.), however, has already been looking for loopholes to shorten the amount of time a gubernatorial replacement would be able to be in office. Sen. Tim Kaine (D-Va.), another vice presidential contender, would have his seat filled with an appointment by the state's governor, who is also a Democrat.
Third, Merkley won re-election running on a strong economic populist message in 2014, the year Republicans retook control of the Senate. He grew up in working-class Oregon and supporters say he could connect with voters who might be less enthusiastic about Clinton.
Merkley could also aid Clinton when she's in office, argues Campaign for America's Future co-founder Robert Borosage.
"Not incidentally, Merkley would be a great vice president," Borosage wrote in a recent post. "No one has Biden's Senate years, but like Biden, Merkley is an experienced legislator with broad ties in the Senate. He knows how to build coalitions. As Speaker of the House in Oregon, he assembled and passed a remarkable reform agenda."
Merkley's office did not return a request for comment for this article.
A few Sanders supporters are also still sore that Warren stayed neutral in the presidential primary, believing that if she had backed Sanders, he could have won more states, including Massachusetts.
"I definitely think there is an extremely small sample of Bernie supporters that may never forgive Elizabeth Warren," Chamberlain said. "But that is a tiny, tiny fraction of the 12 million votes that Bernie Sanders got across this country."
He added that at the end of the day, Sanders supporters would be thrilled with either Warren or Merkley.
"The bottom line is that Bernie Sanders and Elizabeth Warren both are fighting for a real economic vision for America that rebuilds the middle class," he added. "Bernie Sanders supporters get that, and they fully support Elizabeth Warren."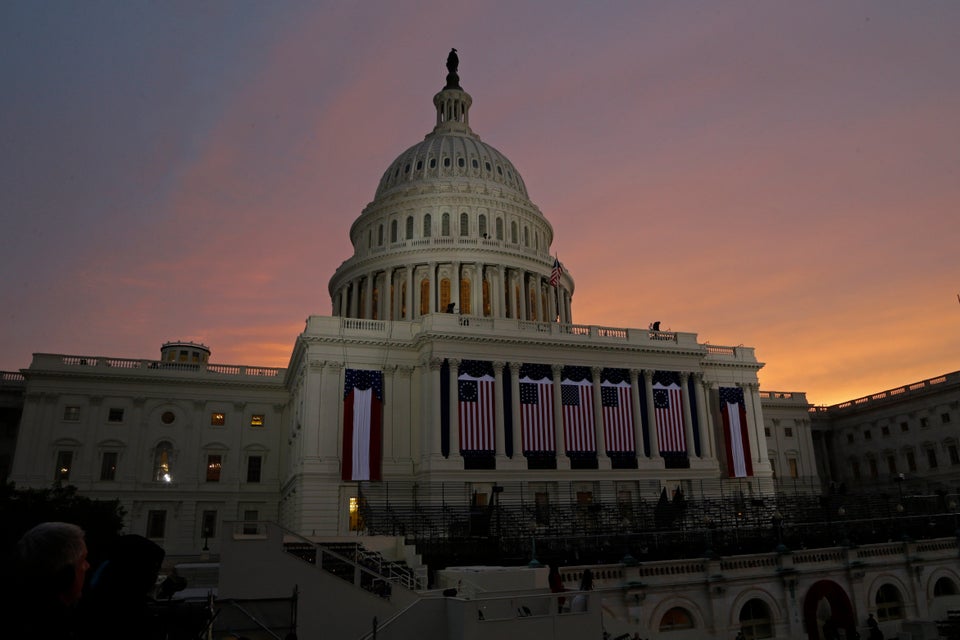 U.S. Capitol Photos
Popular in the Community