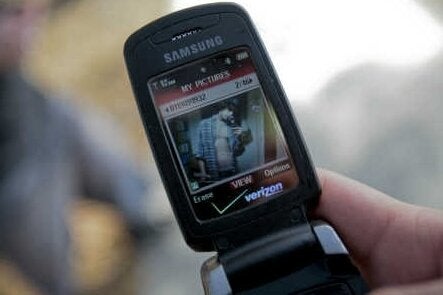 WASHINGTON -- The Supreme Court appears likely to rule against public employees who claimed a local government violated their privacy by reading text messages they sent on their employers' account.
Sergeant Jeff Quon and three other plaintiffs, including Quon's wife and mistress, who were also employed with the Ontario police department, sued the Chief of police for reading explicit messages that were sent via pagers provided by the department.
The private messages were discovered by Quon's employer following "an investigation looking into excessive texting at the department," MSNBC reports.
A lower court ruled in favor of the plaintiffs in 2008, and now the defendants have appealed their case.
The Supreme Court's ruling is likely to have major repercussions for employees' privacy rights.
Several justices said Monday that the employer, the Ontario, Calif., police department, acted reasonably in monitoring the text messages in view of its written policy warning employees they have no guarantee of privacy in the use of office computer and electronics equipment.
Justice Stephen Breyer said he didn't see "anything, quite honestly, unreasonable about that."
While the case involves government workers, the decision could have broader privacy implications. Many employers tell workers there is no guarantee of privacy in anything sent over their company- or government-provided computers, cell phones or pagers.
Related
Popular in the Community