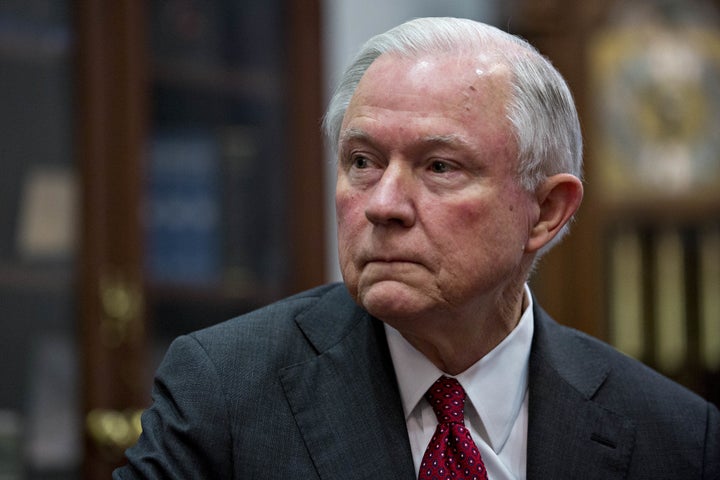 WASHINGTON ― President-elect Donald Trump's pick for attorney general, Jeff Sessions, is withholding decades' worth of records from his career ahead of his Senate confirmation hearings early next month, according to an exhaustive report issued Friday by progressive advocacy groups.
The groups, which include Alliance for Justice and People for the American Way, reviewed the questionnaire that Sessions filled out for the Senate Judiciary Committee ― it requires complete documentation of employment history, published writings, interviews and speeches, among other things ― and found "astonishingly deficient" responses. He left out major details from his years as U.S. attorney for the Southern District of Alabama, from 1981 to 1993; as attorney general of Alabama, from 1995 to 1997; and as a first-term U.S. senator, from 1997 to 2002.
He also omitted dozens of recent interviews, some of which included controversial statements he made. An October interview in which Sessions gave Trump a pass for making sexist comments, because "everybody knows that Trump likes women" and "uses this kind of talk," was not cited in his questionnaire. A December 2015 interview in which Sessions says "the predictions aren't coming true" about climate change having disastrous effects is also not mentioned.
A Trump transition team spokesperson did not respond to a request for comment, nor did a Senate spokesman for Sessions.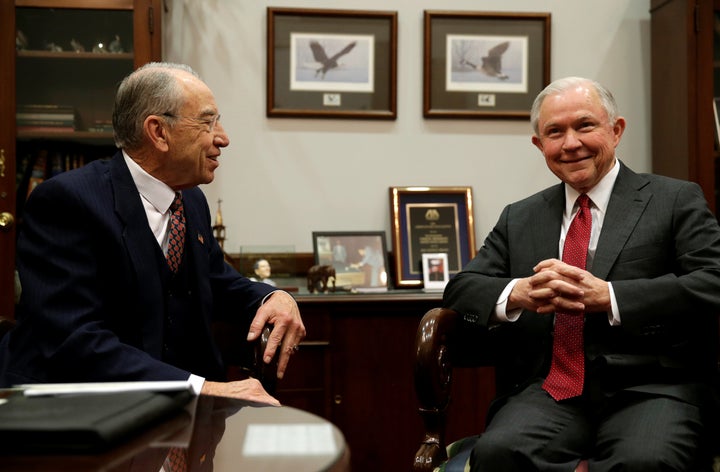 Ironically, Sessions, who is currently a U.S. senator from Alabama and a member of the Judiciary Committee, has chided previous nominees for failing to provide the committee with a full account of their backgrounds.
"I want to share a concern that I do have about Judge Sotomayor's answers to the Senate Judiciary standard questionnaire," Sessions said in a June 2009 hearing on then-Supreme Court nominee Sonia Sotomayor. "It is still incomplete. I know the administration was very proud to dump a lot of records out in what they call 'record time,' but here, two weeks later, we still have some serious gaps in those answers to the committee questions."
In April 2010, Sessions spearheaded a letter to then-committee Chairman Patrick Leahy (D-Vt.) torching one of President Barack Obama's judicial nominees, Goodwin Liu, for not citing certain articles and events in his questionnaire.
"At best, this nominee's extraordinary disregard for the Committee's constitutional role demonstrates incompetence; at worst, it creates the impression that he knowingly attempted to hide his most controversial work from the Committee," reads the letter signed by Sessions and other Republicans. "Professor Liu's unwillingness to take seriously his obligation to complete these basic forms is potentially disqualifying and has placed his nomination in jeopardy."
A couple days later, Sessions warned that Liu might be breaking the law by leaving information out of his questionnaire.
"As a prosecutor, Title 18, Section 1001 makes it a criminal offense to make a false statement to the government. Two years in jail. A felony," Sessions said in an April 15, 2010 committee hearing. "This is a certification that these nominees make that it is true and corrected and witnessed by a notary public. A judge who finds that a nominee or someone coming before him left out 117, or now 130 or 140 documents, would consider contemplated [sic], I think."
Democrats say the gaps in Sessions' record mean Republicans should delay his hearing to give him more time to produce documents.
"Sen. Sessions' nomination package is still nowhere near ready for prime time, and it's hypocritical that he so frequently slammed past nominees for submitting incomplete documents only to do the same thing himself," said Nan Aron of Alliance for Justice. "So why not just slow down, give everyone the time they need to find everything and review everything, and not rush this really critical nomination through without allowing for due diligence."
That's not going to happen, though. Senators in both parties regularly call for delays in hearings for nominees put forward by a president of the opposing party, and their calls go nowhere. It's one of the only things Democrats, being the minority party, can try to do to slow down confirmation of a nominee they don't support.
That doesn't mean Sessions won't have to answer for holes in his record during his confirmation hearing, which is scheduled for Jan. 10. Sen. Dianne Feinstein (Calif.), the new ranking Democrat on the committee for the coming Congress, has already indicated she's not happy about his "incomplete" responses to the committee's questionnaire.
Before You Go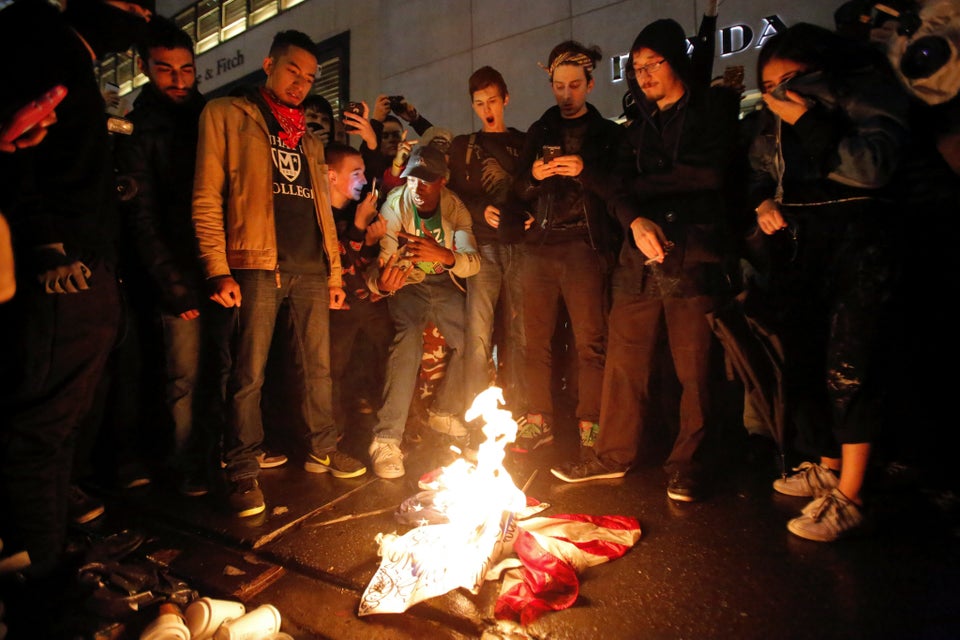 Donald Trump Win Sparks Protests Nationwide
Popular in the Community