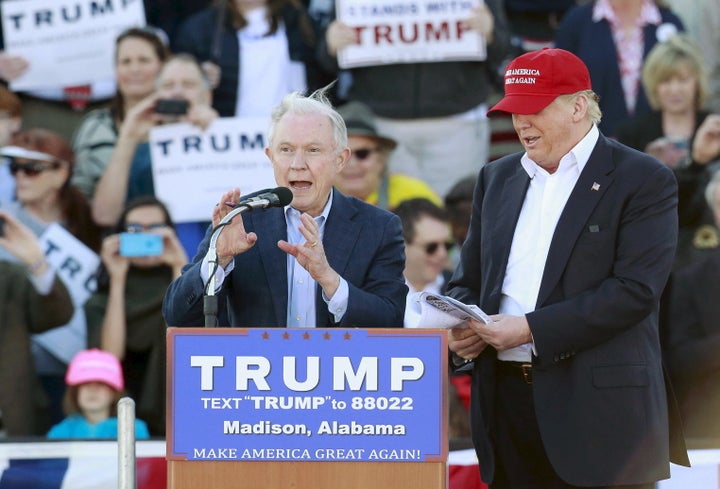 In a November 2015 interview with a conservative Christian lobbying group's in-house podcast, Sessions said investing trillions into clean energy does "almost nothing" to fight global warming and makes it harder for people in poor countries to afford electricity, according to audio obtained Thursday by The Huffington Post.
The interview, which has since been removed from Family Research Council's website, took place as world leaders gathered in Paris for the United Nations climate conference that yielded the historic climate agreement Trump now threatens to unravel.
"Just think of a person out in a village," Sessions told the show's host, FRC President Tony Perkins. "Somebody once said a lifespan of a person in a society where electricity is readily available is twice that where it's not."
"We don't need to be driving up the cost and making it harder for poor people to have the sort of things we take for granted here," he added.
He appears to be suggesting that deals to support solar and wind energy infrastructure prevent developing countries from using cheap fossil fuels to produce affordable electricity, too.
Ahead of the climate conference, President Barack Obama pledged to spend $3 billion over five years to support a U.N.-administered Green Climate Fund to help poorer countries build up renewable energy infrastructure and prepare for the impacts of climate change. The fund has been instrumental in convincing less-developed countries, which have been dependent on heavily polluting fuels like coal to grow their economies, to agree to cut back on greenhouse gases.
"A huge part of this is that the United States is expected to send billions of dollars around the globe to fund energy projects in poorer countries," Sessions said. "We are a generous nation. We do a lot to help the poor. We have missionaries and we have government programs that send out billions of dollars."
FRC did not immediately respond to questions about why the interview was removed from its website.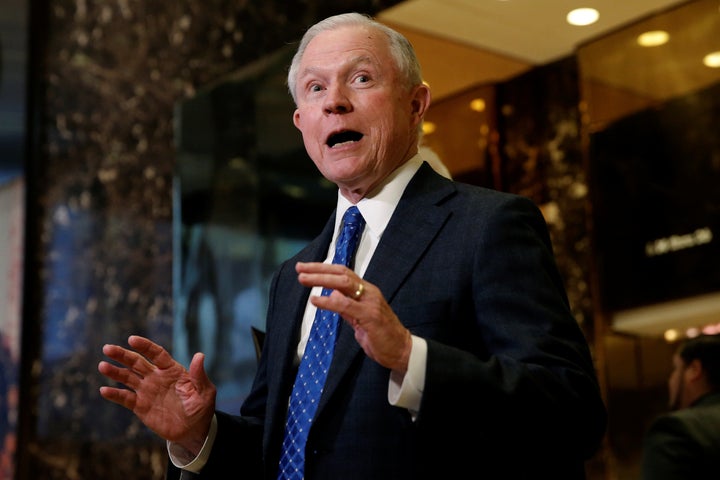 The Republican-controlled Congress approved the first $500 million payment installment to the Green Climate Fund last December. But that amount is still expected to fall short of what emerging economies need to develop without reliance on fossil fuels ― and as the global poverty charity Oxfam put it, the Paris deal "failed to include meaningful mechanisms" to guarantee financial support for poorer countries adapting to global warming. Just 16 percent of the $100 billion a year pledged by rich countries in 2009 to help poorer countries deal with climate change has been paid, the report said.
Poorer countries are often closer to the equator and disproportionately feel the effects of climate change. The number of impoverished people will grow from 702 million to 900 million by 2030, according to a 2015 World Bank report. When global warming factors in, that number increases to more than 1 billion, due largely to spikes in food prices as farmers struggle to adapt to climate change.
But Sessions said that even the relatively little money the U.S. commits to addressing climate change abroad would be better spent supporting victims of terrorist attacks or infectious diseases.
"It's one thing to give money to people who survive attacks by ISIS, to be able to avoid malaria and tuberculosis," Sessions said. "It's another to spend hundreds of billions of dollars each year to try to fight this global warming that we're not even sure exists."
Sessions, like many in the far-right wing of the Republican Party, has long denied scientific evidence of humans' role in climate change. His routine votes against legislation to protect the environment earned him a paltry 4 percent last year on the League of Conservation Voters' scorecard. In March 2015, while attempting to downplay the threat of global warming, he quizzed Environmental Protection Agency chief Gina McCarthy on her knowledge of cherry-picked weather and climate trends in what The Washington Post described as a "cringe-inducing … series of 'gotchas.'" During the interview, Sessions repeated some of those claims, including that fewer major hurricanes have made landfall in the U.S. in recent years.
"The predictions aren't coming true," he said, ignoring the increase in violent hurricanes and typhoons around the world. "The prediction was we'd have more hurricanes and more devastation."
That may have enhanced his appeal to the incoming administration. Trump has repeatedly called climate change "a hoax" and "a bunch of bunk" fabricated by the Chinese government to dupe the U.S. into making its manufacturing sector less competitive. He signaled his willingness to pull the country out of the Paris agreement, prompting threats of carbon tariffs on U.S. goods, and vowed to shred the Clean Power Plan, the Obama administration's chief tool for reducing carbon emissions.
Later in the FRC interview, Sessions suggested efforts to build clean energy projects in developing countries make it harder to expand their electricity grids. He further insisted that such projects, because they are attached to an international accord, are part of an attack on national sovereignty.
"We as decent, good American people need to ask ourselves, should we burden people all over the world, and deny them electricity and cheap energy, in order to follow this theory that I do think, Tony, has a world government background to it?" Sessions, whose state is currently suffering a historic drought. "More and more world government that I think is not healthy for the United States."
A spokesperson for Sessions and the presidential transition team did not respond to a request for comment.
Before You Go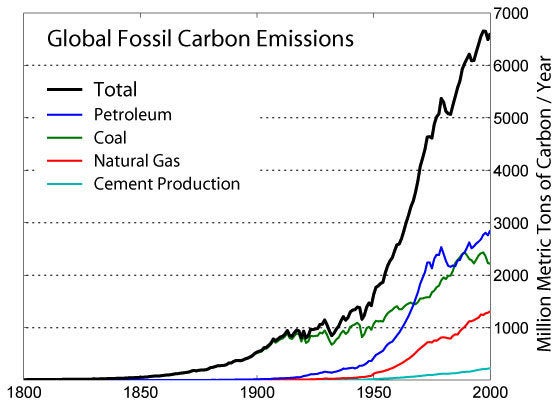 How Scientists Know Climate Change Is Happening
Popular in the Community