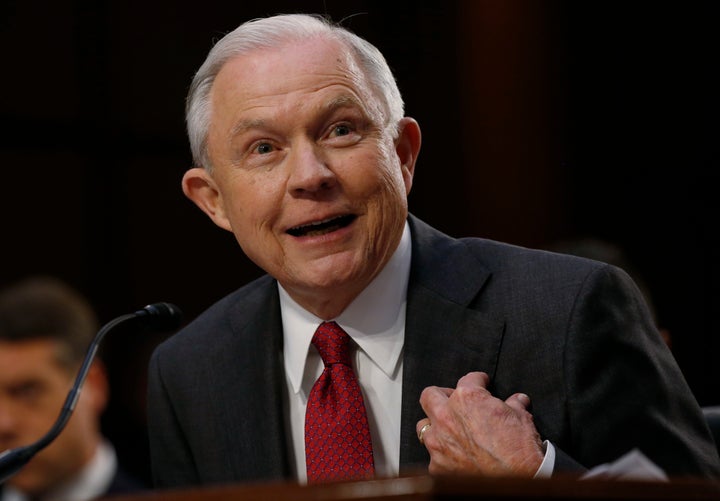 Attorney General Jeff Sessions on Tuesday strongly advocated for the return of the Drug Abuse Resistance Education program, or D.A.R.E., the once popular anti-drug program that critics have called ineffective.
"D.A.R.E. is I think the best remembered anti-drug program today," Sessions told attendees at D.A.R.E.'s training conference in Texas. "In recent years people have not paid much attention to that message but they are ready to hear it again."
D.A.R.E., originally created in 1983 by the Los Angeles Police Department, placed uniformed police officers into classrooms around the nation to speak to children about the dangers of drug use and to tout the benefits of a drug-free life.
It was immensely popular and remained so for years, eventually reaching 75 percent of U.S. school districts and 52 countries around the world, according to the program's website. Black T-shirts and bumper stickers with D.A.R.E. splashed across them in bright red lettering became iconic symbols of the 1980s and Nancy Reagan's broader "Just Say No" to drugs campaign.
The program still operates in many schools, but experts have raised questions about its efficacy. Sessions, known for his support of tough drug policies, wants to bring it back to prominence.
"We know it worked before and we can make it work again," Sessions said. "I fully understand the importance of what you do. I fully support it. I support you. The president supports you."
In his remarks, Sessions indicated that the Department of Justice would continue to work with state and local authorities to fight back against drug cartels and traffickers, but supported enlisting D.A.R.E. to help prevent drug abuse in local communities.
"We need you," Sessions said. "We really need D.A.R.E. to prevent new victims from being produced. We need your strong leadership to deny drug dealers new customers to help more and more Americans."
But despite Sessions' advocacy, research over several decades has found that the program didn't actually make much of a difference in preventing drug use by youth.
"D.A.R.E. does not work to reduce substance use," a 1998 National Institute of Justice report to Congress reads. "The programs's content, teaching methods, and use of uniformed police officers rather than teachers might each explain its weak evaluations."
A 2003 report from the U.S. Government Accountability Office, which analyzed six long-term evaluations of D.A.R.E.'s elementary school curriculum at the time, found "no significant differences in illicit drug use" between students in the fifth or sixth grade who received the program and students who did not. GAO also reported that five of six evaluations reviewed found "no significant differences" between the students' attitudes toward "illicit drug use and resistance to peer pressure."
While two of the evaluations did find D.A.R.E. students showed "stronger negative attitudes about illicit drug use and improved social skills about illicit drug use" about a year after receiving the program, those effects diminished over time.
In 2014, Scientific American reviewed several studies of the D.A.R.E. program and reported that "the program does little or nothing to combat substance use in youth."
Trey Radel, a former U.S. congressman from Florida who resigned in 2014 after pleading guilty to cocaine possession, weighed in on Sessions' remarks on Twitter.
The program and its curriculum have evolved over the years. In a separate report in 2014, Scientific American wrote that one of D.A.R.E.'s revised programs, called "Keepin' it REAL," was shown to be effective in some studies. The magazine wrote that the newer program, developed by behavioral scientists, "differs in both form and content from the former D.A.R.E. ― replacing long, drug-fact laden lectures with interactive lessons that present stories meant to help kids make smart decisions."
D.A.R.E. did not immediately respond to requests for comment.
Experts on drug use and prevention issues were critical of Sessions' remarks.
"D.A.R.E. has been shown over and over again to be ineffective at preventing either drug use or drug problems," Maia Szalavitz, a journalist and leading voice on addiction and drug-related issues, told HuffPost.
"Whenever research is published showing this, D.A.R.E. claims to have revised its curriculum and so 'this time, it really does work.' The problem is that the idea is fundamentally flawed," Szalavitz said.
Police officers are the "wrong messengers" to teach about what is fundamentally a health issue, she said. "They symbolize authority ― not helpful when youth are primed to rebel ― and they aren't experts in trauma or mental health issues, which are the real drivers of addiction."
"If we really believe that addiction is a disease, we'd no more bring in police to try to prevent it than we would have them come in and teach HIV prevention, how to eat a healthy diet or coping skills for depression. It simply makes no sense."
Sessions is "wrong" about the effectiveness of the D.A.R.E. programs, said Stefanie Jones, the director of audience development at the Drug Policy Alliance, a drug policy reform group.
"We need a realistic approach to drug education that includes harm reduction strategies designed to keep all young people ― no matter what their drug use choices ― safe," Jones said. "Sessions is indulging in nonsensical nostalgia for past drug policy approaches."
Before You Go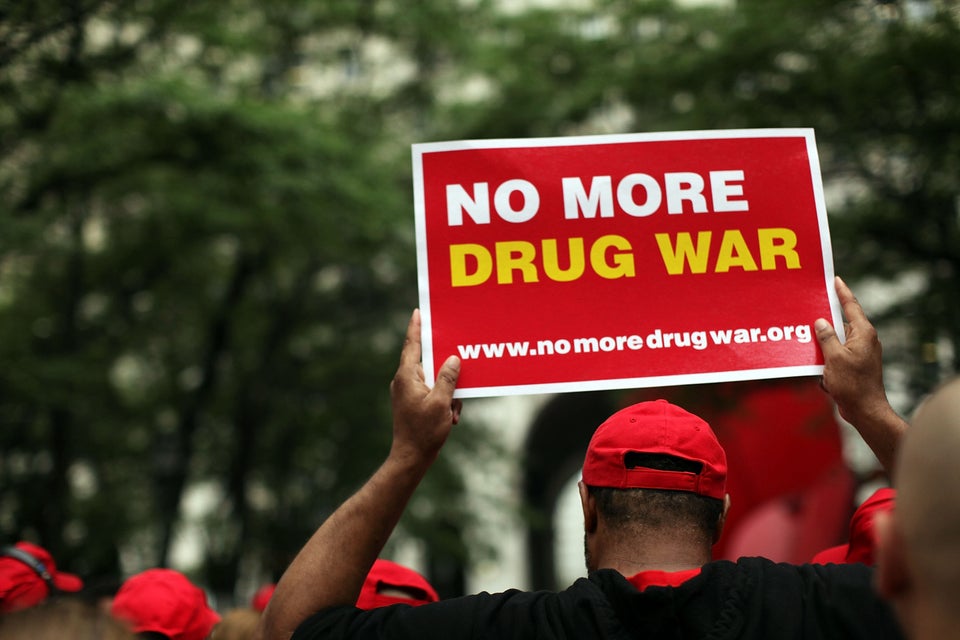 27 Reasons Why U.S. Shouldn't Lead War On Drugs
Popular in the Community