WASHINGTON ― President-elect Donald Trump's attorney general pick, Sen. Jeff Sessions (R-Ala.), tried to skirt questions about the fate of young undocumented immigrants by saying Congress should work together to pass immigration reform ― even though he has prominently opposed every recent attempt to do so.
"There is not a spot of evidence in your public career to suggest that as attorney general you would use the authority of that office to resolve the challenges of our broken immigration system in a fair and humane manner," Durbin said to Sessions at a Senate Judiciary Committee hearing. "Tell me I'm wrong."
The attorney general is not in charge of most deportation efforts ― that falls to the Department of Homeland Security. But should he be confirmed, Sessions would still have plenty of power to affect immigration matters, from shaping the resources immigration courts receive and how they make decisions to pressuring local law enforcement to assist in deportation efforts.
Sessions said that Durbin was "wrong" about what his record indicates he'd do as attorney general, but he also defended his support of limiting immigration and increasing deportations.
"I believe the American people spoke clearly in this election," Sessions said. "I believe they agreed with my basic view and I think it's a good view, a decent view, a solid legal view for the United States of America that we create a lawful system of immigration that allows people to apply to this country and if they're accepted, they get in; if they're not accepted, they don't get in."
"The Department of Justice, I think, could have no objection to a decision to abandon [the Deferred Action for Childhood Arrivals program] because it is very questionable, in my opinion, constitutionally."
He was less direct, however, about what should happen to so-called Dreamers, the young undocumented immigrants who came to the U.S. as children, if or when Trump ends President Barack Obama's Deferred Action for Childhood Arrivals program, known as DACA. The program has granted more than 750,000 undocumented young people temporary work permits and authorization to stay in the country.
Sessions opposes DACA, and said he would not object to Trump ending it as he's promised to do.
"It would certainly be constitutional, I believe, to end that order and I would ― the Department of Justice, I think, could have no objection to a decision to abandon that order because it is very questionable, in my opinion, constitutionally," Sessions said.
But he was reticent to say what should happen to current DACA recipients. In December, Trump said he was "going to work something out" for Dreamers "that's going to make people happy and proud."
Sen. Lindsey Graham (R-S.C.), who supports ending DACA but also advocates protecting Dreamers through legislation, asked what should be done for them.
"I really would urge us all to work together," Sessions said. "I would try to be supportive to end the illegality and put us in a position where we can wrestle with how to handle these difficult, compassionate decisions."
"And the best way to do it is for Congress and the administration to work together and pass a law, not an executive order," Graham responded. Sessions agreed.
Those comments are what Durbin seized on later in the hearing. "You said, let Congress pass a comprehensive immigration reform bill," Durbin said. "You opposed the only bipartisan effort that we've had on the Senate floor in modern memory."
Sessions said that was in his capacity as a senator, not as attorney general. In the latter role, he indicated, Dreamers wouldn't be a priority for deportation. He also admitted that "we're not able financially or any other way to seek out and remove everybody that's in the country illegally" ― but gave little indication of what exactly should happen to their current protections.
"President Trump has indicated that criminal aliens, like President Obama indicated, certainly are the top group of people [for deportation] ... Let's fix this system and then we can work together after this lawlessness has been ended," he said.
Before You Go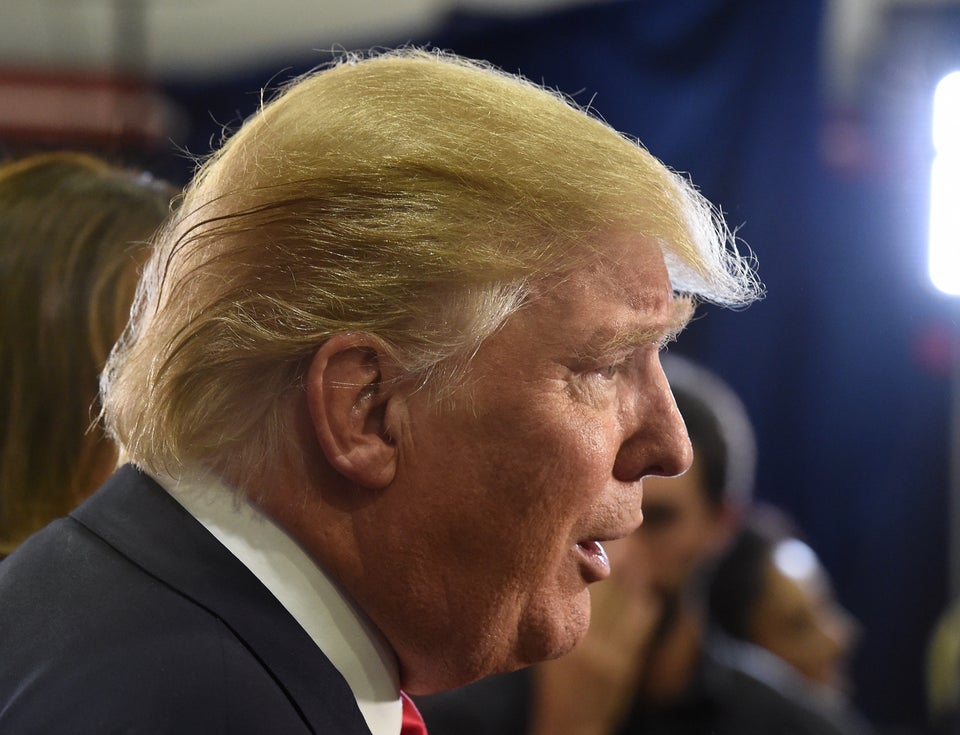 How Donald Trump Talks About Undocumented Immigrants
Popular in the Community