WASHINGTON ― Attorney General Jeff Sessions instructed federal prosecutors this week to take the most aggressive approach possible against federal criminal defendants. The policy change will result in lengthier prison sentences for drug offenders and likely reverse a recent drop in the federal prison population.
In a memo dated May 10, Sessions wrote federal prosecutors "should charge and pursue the most serious, readily provable offense," calling that a "core principle" of the Justice Department's charging and sentencing policy.
The new policy replaces the approach of the Justice Department during the Obama administration under former Attorneys General Eric Holder and Loretta Lynch. They gave federal prosecutors more leeway to decide when it was appropriate to charge crimes that trigger mandatory minimums, which automatically result in set prison terms.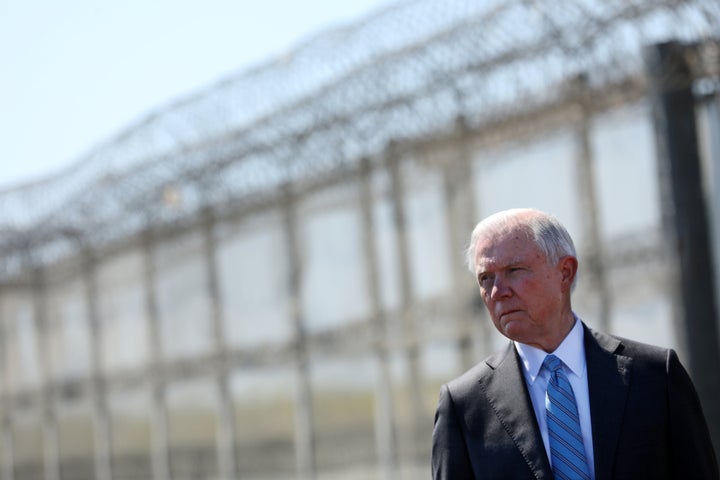 "This policy affirms our responsibility to enforce the law, is moral and just, and produces consistency," Sessions wrote in the new memo. "This policy fully utilizes the tools Congress has given us. By definition, the most serious offenses are those that carry the most substantial guidelines sentence, including mandatory minimum sentences."
Sessions' memorandum nixes Holder's 2010 memo, which encouraged federal prosecutors to make decisions on charging, plea agreements and sentencing recommendations. These were based on "the merits of each case, taking into account an individualized assessment of the defendant's conduct and criminal history and the circumstances relating to the commission of the offense (including the impact of the crime on victims), the needs of the communities we serve, and federal resources and priorities."
Now, under Sessions, if prosecutors want to divert from the new policy and not pursue the most serious charge available, they must get specific approval from the U.S. Attorney or an Assistant Attorney General. Holder's policy only required charging decisions to be reviewed by a supervisory attorney.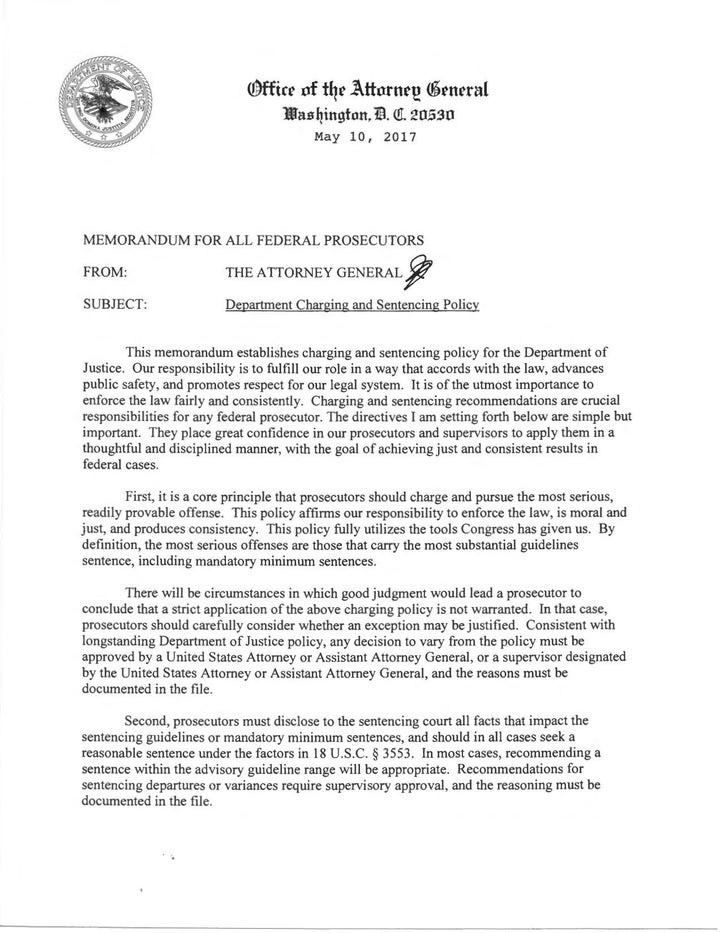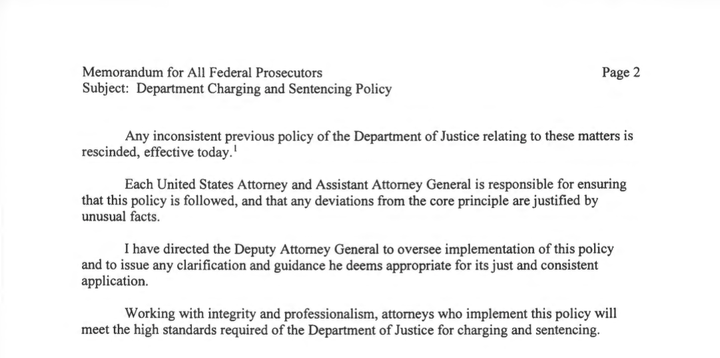 Sessions' memo also rescinds an Aug. 12, 2013, memo from Holder which instructed federal prosecutors to "ensure that our most severe mandatory minimum penalties are reserved for serious, high-level, or violent drug traffickers." If the defendant met certain criteria ― if their conduct didn't involve violence, if they weren't a leader, if they didn't have significant ties to gangs or drug trafficking organizations, and if they didn't have a significant criminal history ― Holder instructed them not to charge the quantities that would trigger mandatory minimum sentences.
That was part of a "Smart on Crime" initiative Holder launched toward the end of his time as attorney general. Holder, a former judge in D.C., told HuffPost in 2014 that he didn't think extremely long sentences would necessarily induce cooperation so much as the certainty of punishment.
"I've been a prosecutor since 1976, I understand the notion of starting at the bottom and working your way up, and I would never put in place a system that would undercut that fundamental part of our law enforcement system," Holder said at the time. "And yet I think we can be smarter. We don't have to put people in jail for 10 and 15 years. You could have sentences that are substantially shorter that will, necessarily, continue to induce the kind of cooperation that we need."
Additionally, Sessions' new policy gets rid of limitations Holder placed on the use of sentencing enhancements, which allow prosecutors to seek harsher sentences in certain cases based on prior convictions. Sessions said federal prosecutors "must disclose to the sentencing court all facts that impact the sentencing guidelines or mandatory minimum sentences." Holder's policy only said they should seek those sentencing enhancements in more serious cases that met certain criteria.
While many conservatives backed changes to federal drug sentencing policy, Sessions largely did not when he served in the Senate. Sessions came up as a federal prosecutor in the 1980s, amid a crack epidemic as the federal government took a tough approach to the war on drugs. Largely as a result of drug policies, the federal prison population exploded from 24,640 inmates in 1980 to 219,298 by 2013.
Sessions said in 2015 that he believed eliminating or reducing mandatory minimums "reduces the ability of law officers to negotiate and protect the public."
Holder called Sessions' policies "dumb on crime" and "ill-informed." The policies, Holder said, amounted to an "ideologically motivated, cookie-cutter approach that has only been proven to generate unfairly long sentences that are often applied indiscriminately and do little to achieve long-term public safety."
Mark Holden, who chairs the board of the Koch-aligned Freedom Partners Chamber of Commerce, told HuffPost in an email that his group "favor[s] a different approach than the one announced today by the Attorney General."
He pointed to federal reform bills from last year as having "broad bipartisan support."
"There are less costly and more effective ways to help low level offenders who aren't a threat to public safety other than incarceration," he said, adding that "we remain optimistic" and saying the group is "hoping to work with Congress and the administration."
This article has been updated with comment from Holder and Holden. Dana Liebelson contributed reporting.
Before You Go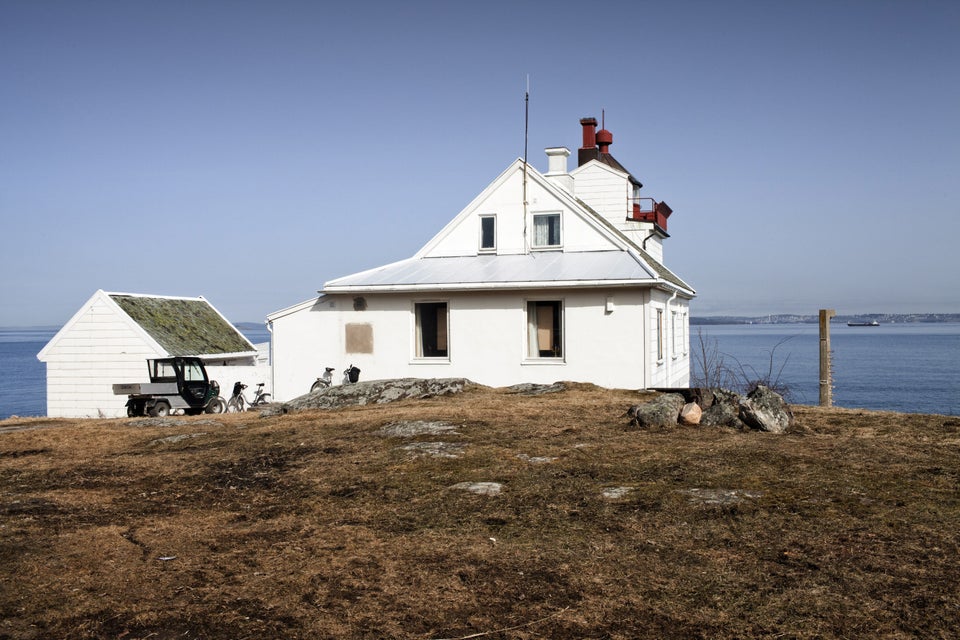 The Most Humane Prison in the World?
Popular in the Community