Attorney General Jeff Sessions rejected claims that the Justice Department's new zero-tolerance immigration policy echoed Nazi Germany because concentration camps "were trying to keep Jews from leaving."
Sessions spoke with Fox News' Laura Ingraham on Monday and defended his agency amid a growing outcry over family separations at the U.S.-Mexico border under the new DOJ policy.
Last week, the Department of Homeland Security said nearly 2,000 children had been separated from their parents over a six-week period ending in May. Many of these children are being held in juvenile detention centers.
Sessions said comparisons of those centers to the Nazis camps wasn't fair because the Justice Department was simply trying to deter people from crossing the border, not keep them in the U.S.
"Well, it's a real exaggeration, of course. In Nazi Germany, they were keeping the Jews from leaving the country," Sessions said. "We need to think it through, be rational and thoughtful about it. We want to allow asylum for people who qualify for it, but people who want economic migration for their personal financial benefit, and what they think is their families' benefit, is not a basis for a claim of asylum."
Sessions stressed that the children detained by the government were cared for and "not being abused" in any way.
Ingraham pressed Sessions' on the motivation behind the new guidelines, asking if they were meant to be a deterrent. The attorney general attempted to dodge the question, but later said deterrence was his aim.
"I see that the fact that no one was being prosecuted for this as a factor in a five-fold increase in four years in this kind of illegal immigration," Sessions said. "So, yes, hopefully, people will get the message and come through the border at the port of entry, and not break across the border unlawfully."
Several critics of the zero-tolerance immigration mandate have made the comparison to the Nazi camps, including former CIA Director Michael Hayden, who told CNN: "There is a commonality there and a fear on my part that we have standards we have to live up to."
"This is the United States of America; it's not Nazi Germany," Feinstein told MSNBC's Chris Hayes on Monday. "We don't take children from their parents. Until now."
Before You Go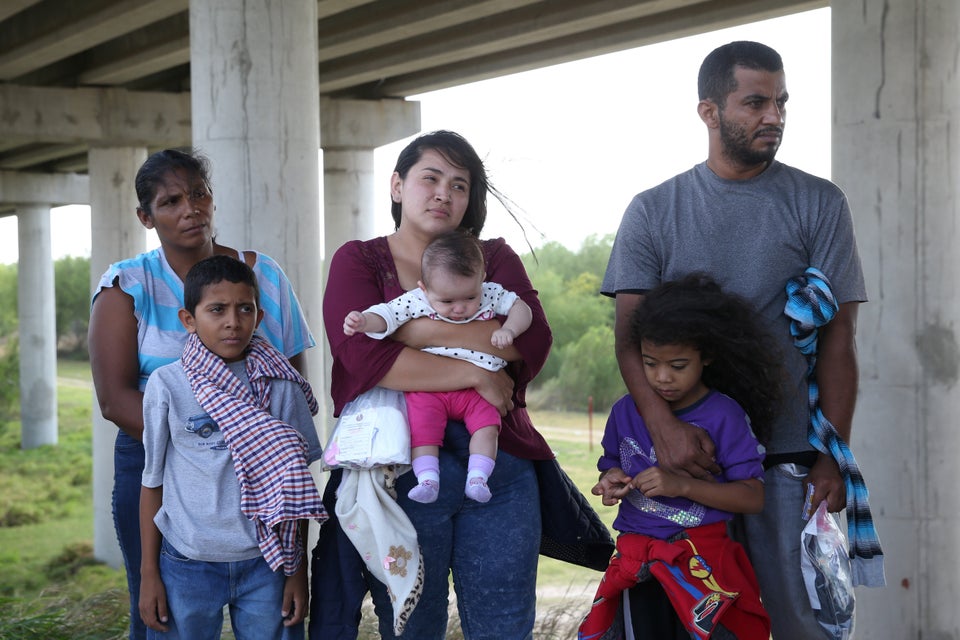 Immigrant Families At The U.S.-Mexico Border
Popular in the Community