Top Donald Trump surrogate Sen. Jeff Sessions (R-Ala.) said on Wednesday that the Republican presidential nominee is considering a plan that would require undocumented immigrants to "self-deport" before they could get legal status to return to the U.S.
The comment was revealing not because the policy was different than what Trump has discussed previously ― it wasn't ― but because he was willing to use the term "self-deport," once considered radioactive among leading Republicans after 2012 nominee Mitt Romney famously discussed it. In 2012, even Trump called it "crazy" and "maniacal" and said it cost the Republican party votes.
Of course, things have changed over the past four years, and self-deportation is back.
"You basically would have [to] self-deport if you want to get a legal status in the United States," Sessions said on CNN's "New Day," the day after the vice presidential debate.
Sessions said he was "not sure how firm [Trump] is on the details," but that he was thinking about a policy in which undocumented immigrants would have to go back to their native countries and apply to come to the U.S., a proposal the senator noted has been put forward by politicians previously.
"He has discussed that and will wrestle with it," Sessions said. "But what he said he's absolutely going to do is end the future flow, end the lawlessness and put this country on the right path."
Trump has spoken frequently about immigration since the beginning of his campaign, but often with vague language and pronouncements that he allowed people to interpret as they wished. This was especially true on enforcement ― Trump promised a "deportation force" last year and said all undocumented immigrants would have to leave.
Democrats jumped on the "deportation force" comments. Democratic vice presidential nominee and Virginia Sen. Tim Kaine referenced them during Tuesday's debate, saying Trump wanted to send agents house to house and school to school.
Republican vice presidential nominee and Indiana Gov. Mike Pence called that "nonsense," although he acknowledged Trump had used the words "deportation force," which he said meant the existing Immigration and Customs Enforcement.
Sessions gave a similar explanation for the "deportation force," something Trump aides have said as well.
"Well, he certainly said that," Sessions said of Trump on CNN. "But he didn't say that they're going to go out house to house and round people up."
Trump says he would deport certain undocumented immigrants and encourage the rest to leave on their own. That's "self-deportation" in principle, whether or not candidates and their supporters use the term.
Take the way Romney described it in 2012. He said he would not "round people up," but they would instead be encouraged to leave the country and apply for legal residency to return to the United States.
"The answer is self-deportation, which is people decide they can do better by going home because they can't find work here because they don't have legal documentation to allow them to work here," Romney said during a Republican primary debate. "And so we're not going to round people up."
Trump insisted last year that his plan was different, in response to a question about his 2012 comments on Romney's "self-deportation" remark.
"It's mean-spirited," he said at the time on Fox News. "This doesn't work at all ... this would never have worked. Look, I want people to go out and they have to come in through the legal process."
Before You Go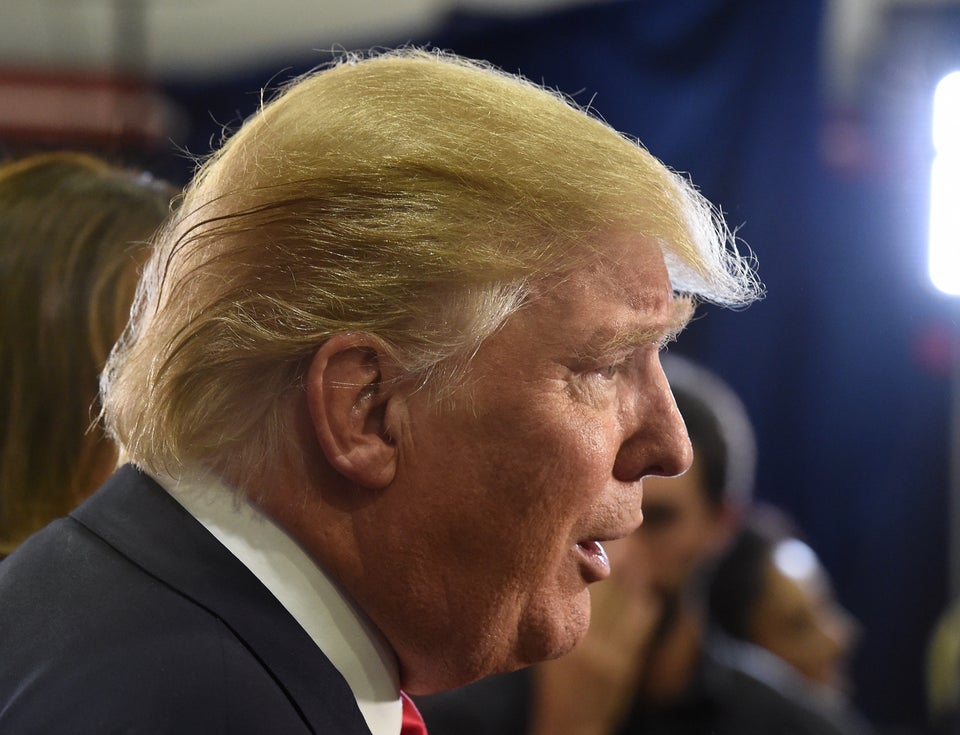 How Donald Trump Talks About Undocumented Immigrants
Popular in the Community