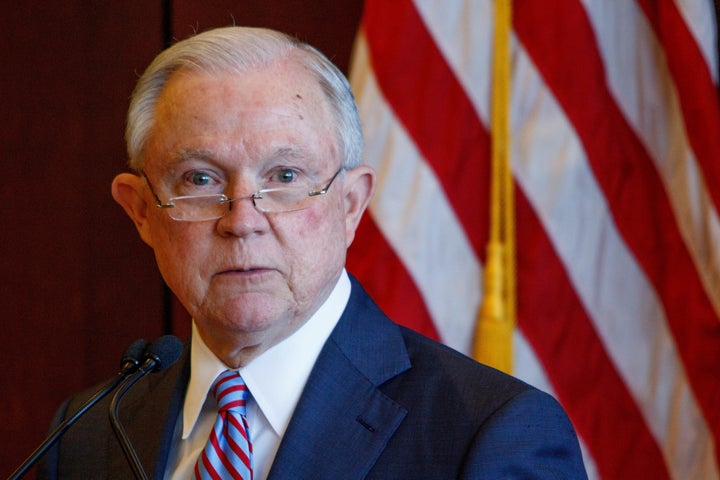 Attorney General Jeff Sessions said Thursday that the Trump administration "never really intended" to separate immigrant families on the border, a claim that is contradicted by an assertion that he and other officials have made in the past.
In an interview with Christian Broadcasting Network that is set to air Friday, Sessions agreed that thousands of children ― some just months old ― being torn from their parents' arms as a result of his new "zero tolerance" immigration policy didn't make for great optics for the Trump administration.
"It hasn''t been good, and the American people don''t like the idea that we are separating families. We never really intended to do that," Sessions said.
"What we intended to do was to make sure that adults who bring children into the country are charged with the crime they have committed ― instead of giving that special group of adults immunity from prosecution, which is what, in effect, what we were doing," he added. "So I think it''s the right thing. We''ll work our way through it and try to do it in the most compassionate way possible.""
But Sessions described the policy wholly differently in an interview with Fox News just a few days prior. The immigration hard-liner and former Alabama senator said he hoped the policy would act as a deterrent for other immigrants considering crossing the border illegally.
"Are you trying to deter people from bringing children or minors across this dangerous journey, is that part of what the separation is about?" asked Fox News host Laura Ingraham.
"No one was being prosecuted for this as a factor in a fivefold increase in four years in this kind of illegal immigration," Sessions said. "So, yes, hopefully, people will get the message and come through the border at the port of entry."
Sessions isn't the only member of the Trump administration who has peddled false or misleading claims about its "zero tolerance" policy. President Donald Trump repeatedly blamed Democrats for his administration's policy, falsely claiming that "they don't care about crime and want illegal immigrants, no matter how bad they may be, to pour into and infest our country."
Homeland Security Secretary Kirstjen Nielsen, in particular, shredded her credibility by insisting on Monday that Congress "alone" could resolve the matter so that families would not be separated.
Days later, after tremendous public backlash, Trump signed an executive order aimed at undoing the policy.