"Nobody has a sense of humor anymore," Sessions told ABC's George Stephanopoulos, who asked why the attorney general didn't just say "the state of Hawaii."
"I really am amazed that a judge sitting on an island in the Pacific can issue an order that stops the president of the United States from what appears to be clearly his statutory and constitutional power," Sessions said on conservative radio host Mark Levin's show.
Hawaii's two Democratic senators, Mazie Hirono and Brian Schatz, pilloried Sessions for discriminating against their state and for undermining the judicial branch. Trump and members of his administration have repeatedly attacked judges who have ruled against him.
"The suggestion that being from Hawaii somehow disqualifies Judge Watson from performing his Constitutional duty is dangerous, ignorant, and prejudiced," Hirono said in a statement Thursday. "I am frankly dumbfounded that our nation's top lawyer would attack our independent judiciary. But we shouldn't be surprised. This is just the latest in the Trump Administration's attacks against the very tenets of our Constitution and democracy."
Schatz noted that as a senator in 2013, Sessions voted to confirm Watson, who was nominated by former President Barack Obama, and asked Sessions to "have some respect."
In response, the Department of Justice tried to walk back Sessions' remarks, saying in a statement that "Hawaii is, in fact, an island in the Pacific ― a beautiful one where the Attorney General's granddaughter was born."
"The point, however, is that there is a problem when a flawed opinion by a single judge can block the President's lawful exercise of authority to keep the entire country safe," the statement continued.
On Friday, Sessions said that he did not mean to criticize the state and was merely "raising the point of that issue of a single judge taking such a dramatic action and the impact that it could have," he told CNN.
But he said he did not regret the way in which he said it.
"Well, I don't know that I said anything that I would want to phrase differently. Uh, no," he said. "We're going to defend the president's order."
Schatz on Sunday slammed Sessions' latest attempt to defend himself.
Before You Go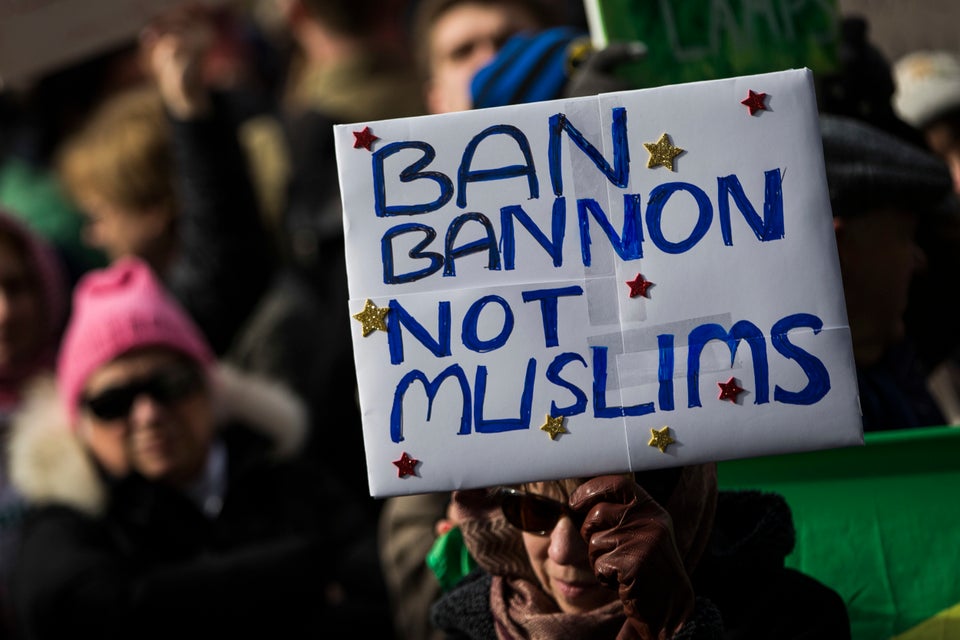 Nationwide Protests Against Trump's Executive Order
Popular in the Community