WASHINGTON -- The bipartisan Senate immigration bill would already make becoming a legal permanent resident a costly process for undocumented immigrants. But if Sen. Jeff Sessions (R-Ala.) gets his way, it would also require immigrants to prove they have an average annual income four times higher than the federal poverty line, which, for a family of four, is more than $94,000.
Sessions' proposal, one of 49 he offered on Tuesday, would amend the so-called gang of eight's bill to require that any undocumented immigrant show an average income or resources at or above 400 percent of the federal poverty level for the entire 10-plus years they've spent in registered provisional immigrant status in order to qualify for legal permanent resident status.
Members of the Senate Judiciary Committee will begin to consider amendments to the gang of eight bill on Thursday at the first markup of the legislation. There were 300 amendments filed to the bill -- from every committee member but gang of eight member Sen. Dick Durbin (D-Ill.) -- but all of them will not be put to a vote.
Many senators, including Sessions, have argued that immigration reform should ensure the legalization of undocumented immigrants doesn't result in a strain on the public benefits system, and plenty of other provisions and amendments have been filed in order to prevent that. Some of those measures, though, could make it unlikely -- or impossible -- that current undocumented immigrants could ever become legal residents or citizens.
The gang of eight bill already requires undocumented immigrants to show either an average income of 125 percent above the poverty line or consistent employment during their time as a registered provisional immigrant. For an individual, the federal poverty level is $11,490, meaning an undocumented immigrant would need an average income of about $14,360 or higher to become a legal permanent resident under the bill as originally written.
Sessions' amendment would eliminate the "either/or" language of the current bill and require both a minimum average income and consistent employment. An individual under his amendment would need an average income of $45,960 or more, and a family of six would need to average an income of about $126,360 over 10 years. Those are relatively high bars -- by comparison, the average median household income in the U.S. is $52,762, according to the most recent census data.
Another amendment from the senator would prohibit legal permanent residence for anyone who qualified for public benefit programs, such as the supplemental nutrition assistance program (often referred to as SNAP), the temporary assistance for needy families program, state means-tested assistance or supplemental security income benefits.
The senator previously called the gang of eight bill "legalization first, not enforcement first" and said it would threaten the jobs of Americans.
"Once illegal immigrants are granted green cards, they will become eligible for generous welfare and entitlement programs," he said in a statement in April. "Because of how these benefits are structured, low-wage illegal immigrants who are legalized will ultimately receive trillions more in benefits than they contribute to these programs."
The bill would not grant legal status to any currently undocumented immigrant until he or she has maintained provisional status for at least 10 years, having arrived in the U.S. before Dec. 31, 2011. The bill would also exclude certain people for criminal violations. In addition, the government would be required to make border security improvements before it could begin doling out green cards.
Marshall Fitz, director of immigration policy for the progressive group Center for American Progress, said Sessions' proposed restrictions would mean that many undocumented immigrants would never be eligible to become permanent residents, and argued that Sessions might as well join Sen. Ted Cruz (R-Texas) in proposing a ban on the path to citizenship altogether.
"Sen. Sessions is effectively admitting that he wants a permanent underclass of immigrants who can never gain permanent residency or citizenship," Fitz said. "He knows very well that only the smallest percentage of the undocumented population will be able to meet that 400-percent threshold. He should have just come out ... and declared that no undocumented immigrant shall ever become a citizen."
Before You Go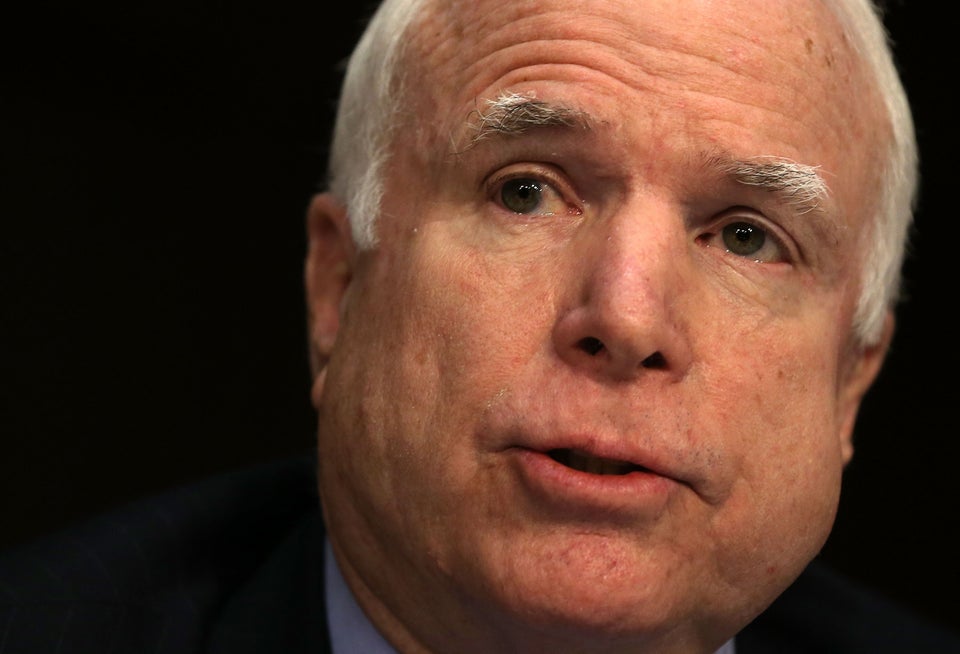 Bipartisan Immigration Plan's Key Provisions
Popular in the Community