Then Sen. Jeff Sessions was really trying to change his tainted image during the Senate confirmation hearings earlier this year for the job of Attorney General. Many of us watched those day long grillings with hope that his racist past would come back to block him from power. The Democratic senators tried, but simply couldn't get the votes from their more corrupt and spineless colleagues. Frustratingly the man who was seen as too racist to be a federal judge in the 1980s was seen by President Trump to be a great pick for the job.
It's pretty unbelievable seeing something so regressive play out at the top levels of the executive branch in 2017. During his first few months in office Sessions, aided by Trump, has brazenly begun the process of normalizing and sanctifying racism.
All of the information below is pulled from reputable journalists and legacy publications. My added commentary is a common sense assessment based on facts. It's important to be clear about your intentions in the era of fake news and the blogging/journalism grey area.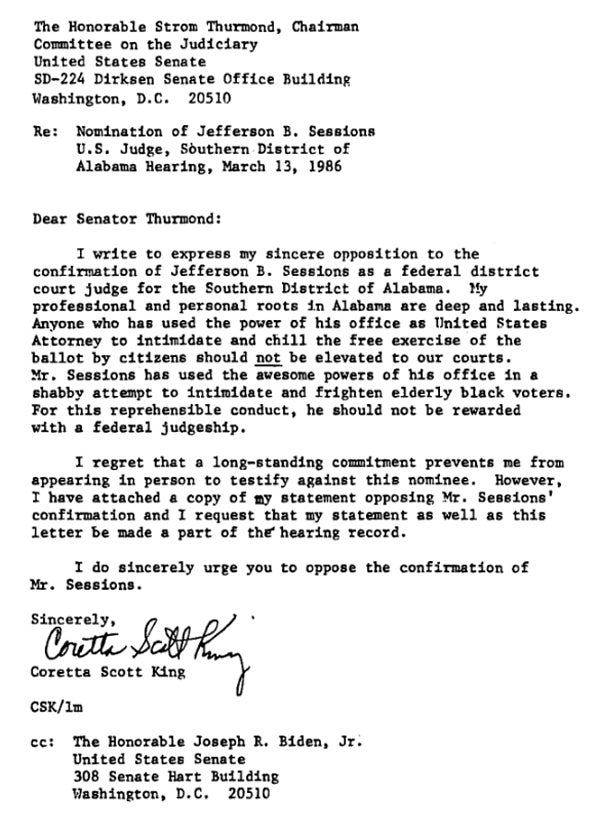 Three decades of reporting adds up to a common sense point of view that Jeff Sessions is not fit to be Attorney General. His values are not in line with America's values. Even his presence on the bench is un-American and I support all efforts to have him removed. Hit me up on twitter and let me know if I forgot any of Sessions other greatest hits or if there are legal steps that can be taken to have him removed.
Related
Popular in the Community