WASHINGTON ― President-elect Donald Trump won after making a series of extreme promises on immigration. He said he would ban Muslims from the country or perhaps create a registry of them, along with making a quick fix of the complicated unauthorized immigration problem by building a massive border wall.
On Tuesday, two of the men Trump chose for top cabinet posts distanced themselves, if not necessarily the entire administration, then from some of those stances. And there was one idea they both flatly rejected: that of a registry for Muslims.
Homeland Security secretary pick and retired Marine Corps Gen. John Kelly told a Senate committee that he does not "agree with registering people based on [ethnicity] or religion or anything like that" and would not bring back a registry program "unless there was some really compelling reason." On surveillance he said he doesn't "think it's ever appropriate to focus on something like religion as the only factor."
At a separate Senate committee hearing, Sen. Jeff Sessions (R-Ala.), the immigration hardliner Trump hopes to make attorney general, said a Muslim registry "would raise serious constitutional problems" over freedom of religion. He also said he would oppose a ban on Muslims entering the U.S., although not a ban on people from certain majority-Muslim nations.
"I have no belief and do not support the idea that Muslims as a religious group should be denied admission to the United States," Sessions told senators.
None of this guarantees that Trump won't crack down on or discriminate against Muslims as president. He never said his proposed ban on Muslims was a mistake, even if he said it "morphed" into a call for vetting and country-specific blocking. One of Trump's advisors pushed him to restart the National Security Entry-Exit Registration System, or NSEERS ― which President Barack Obama took steps to dismantle. As recently as late December, Trump gave indications that he was still open to a registry for Muslims.
Still, the fact that two of Trump's cabinet picks are opposed to the idea shows that at the very least, supporting such a policy is considered something of a political liability.
For Sessions, comments on Muslims and immigration were part of a broader set of questions over whether he is biased against minorities, something he tried hard to shake on Tuesday. He didn't abandon his hawkish immigration positions, but he also tried to put a more positive spin on things. He said he would not object to Trump eliminating the Deferred Action for Childhood Arrivals program, or DACA, that helps young undocumented immigrants. He also said Congress should pass legislation to address undocumented immigrants, even though he has repeatedly fought efforts for it to do so.
For Kelly, the comments on Muslims were one of several examples of him taking a more nuanced approach to homeland security and immigration than Trump has. Kelly acknowledged that many of the people apprehended at the southern border are coming from Central America, and that one of the things driving them to leave is violent conditions there. A wall alone won't solve everything, he said.
Kelly would make no guarantees over what would happen to DACA recipients, but said he "would guess that this category might not be the highest priority for removal." He indicated there will likely be a level of prioritization for enforcement, and that Dreamers would not be at the top of it. Kelly said he would "keep a very open mind" with regards to whether DACA recipients' information will be used for deportation purposes, something the current DHS secretary has urged against.
There's a major problem with reading into Kelly's remarks: By his own admission, he isn't really in the loop on immigration policy yet.
"The entire development of immigration policy is ongoing right now in terms of the upcoming administration," Kelly said at one point in the hearing. "I have not been involved in those discussions."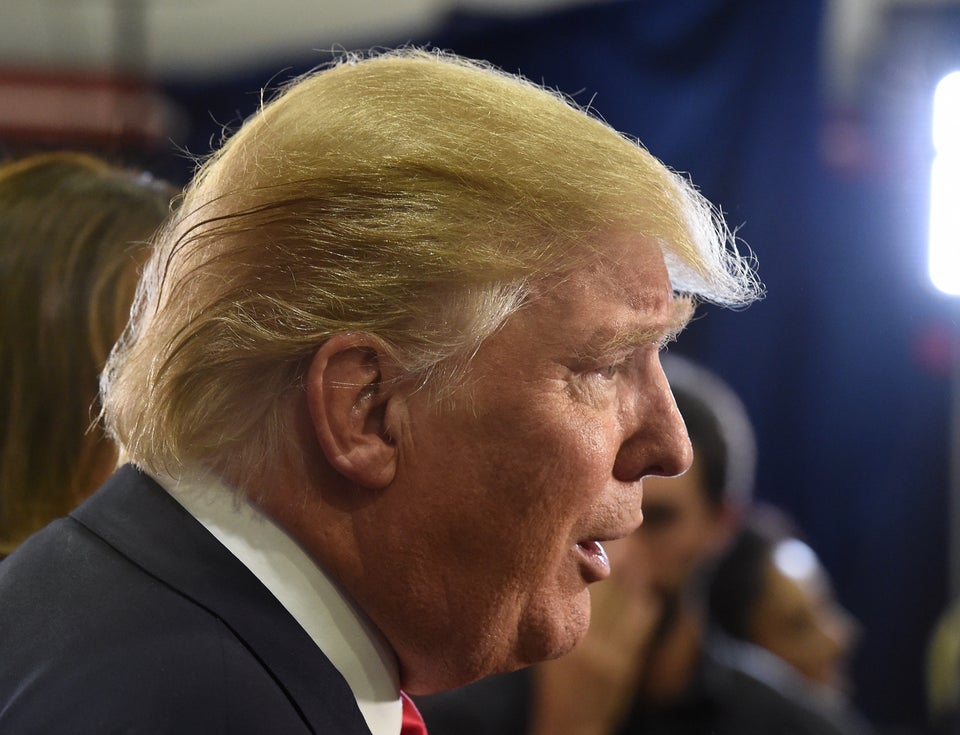 How Donald Trump Talks About Undocumented Immigrants