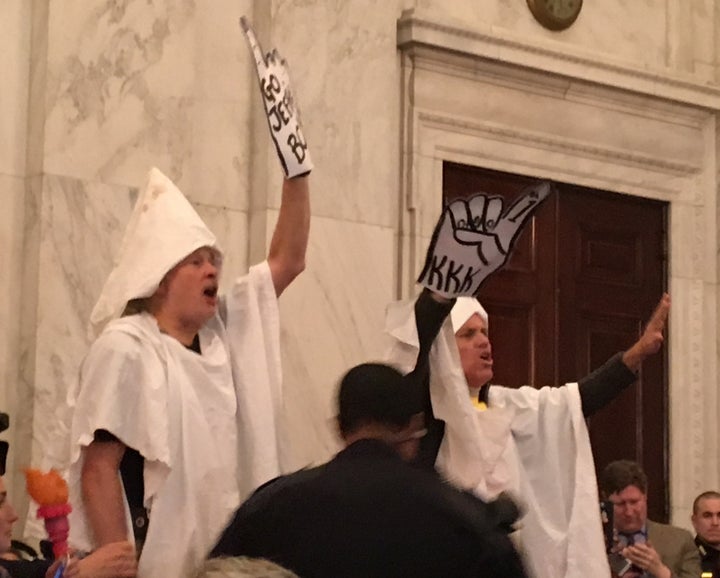 WASHINGTON ― Protesters dressed up as members of the Ku Klux Klan greeted Sen. Jefferson Beauregard Sessions III (R-Ala.) at his attorney general confirmation hearing Tuesday.
Two men dressed in white robes and holding signs stood on their chairs and yelled at Sessions as he entered a Senate hearing room. The protesters pretended they were members of the KKK who were supportive of Sessions.
"What is this craziness? I'm a white man!" one of the protesters said as he was escorted out of the room by an officer. "You cannot take me out of here! I own this country! White people own this government!"
The protesters' costumes referenced comments Sessions made about a member of the KKK when he was a U.S. attorney in Alabama in the 1980s. Sessions joked that he liked the KKK until he found out they smoked pot. That comment came up when Sessions was rejected as a federal judge in 1986.
Watch video of the moment below:
Popular in the Community