Sen. Jeff Sessions (R-Ala.) is famous for his hard-line stance on immigration, and under President-elect Donald Trump, he may get to steer the Justice Department in a way that makes life harder for the undocumented community.
On Friday, Trump announced he will nominate Sessions to serve as attorney general. It's not the position most associated with immigration ― the secretary of the Department of Homeland Security oversees enforcement ― but one that still has considerable power to directly or indirectly affect how decisions are made in immigration cases. If confirmed, Sessions could change precedents for how judges and lawyers interpret the law, such as who qualifies for asylum. He could impede civil rights investigations into immigration-related discrimination. He could instruct government attorneys to stop defending policies the Trump administration doesn't like.
It's a scary prospect for immigrant rights supporters.
"The attorney general position requires a person who can serve as a fair and balanced decision maker on a range of issues," Beth Werlin, executive director of the American Immigration Council, said in a statement on Friday. "How can we trust someone in that role who has demonstrated he thinks all forms of immigration are bad for America?"
There are two offices in the Department of Justice that deal specifically with immigration. The one with the most power to change undocumented immigrants' lives is the Executive Office for Immigration Review, where judges decide whether someone should be deported or granted reprieve. Especially important is its Board of Immigration Appeals ― the "Supreme Court of immigration law," as Stephen Legomsky, a former senior counselor to the secretary of Homeland Security and professor emeritus at Washington University School of Law, calls it.
Attorneys general can do away with certain precedents that are helpful to unauthorized immigrants or create others that hurt their chances of reprieve, such as by shaping what qualifies an individual for asylum under the law. This power isn't used often, Legomsky said earlier this week, but it has the potential to make a significant difference.
Asylum is a particularly important topic now, as a large number of mothers and children from Central America continue to come to the U.S. to seek relief, often claiming persecution from domestic abuse or gang violence. The law doesn't specifically mention either as grounds for asylum ― that's for the courts to interpret. In 1994, then-Attorney General Janet Reno, who served under President Bill Clinton, helped shape interpretation of asylum law when she set as precedent a Board of Immigration Appeals decision to grant asylum to an individual who was persecuted by his or her government because of sexual orientation.
The attorney general can also fire immigration judges and replace them. It's unusual to do so in the Board of Immigration Appeals but has happened before, under President George W. Bush. In 2003, then-Attorney General John Ashcroft removed five of the 16 judges on the panel, all of them considered more pro-immigrant than others. Justice Department officials claimed it wasn't a "purge" based on their policy views, just a streamlining to reduce the board to 11 judges. (It has since been expanded to its original size.)
"This was quite a radical move," Legomsky said. "I'm hoping a new attorney general wouldn't replicate those actions, but all bets are off."
Immigration judge hires matter. Bush administration immigration judges hired using a political litmus test ― a practice later stopped because it was determined to be illegal ― disproportionately rejected asylum claims, the New York Times reported in 2008.
The other directly immigration-focused arm of the Department of Justice is the Office of Immigration Litigation. Its attorneys can influence how the government handles appeals of its actions. It initially handled the lawsuit led by Texas against President Barack Obama's deportation relief policy proposal for certain undocumented immigrant parents. And also represented the government in a class action suit meant to ensure unaccompanied minors be guaranteed legal counsel in deportation proceedings.
Immigration matters come up in other parts of the department as well. U.S. Attorneys Offices handle prosecution for federal immigration crimes, including illegally entering or re-entering the country. The act of being in the country without authorization is a civil offense, but illegal entry and re-entry are prosecuted criminally, often under the controversial Operation Streamline that gives people little opportunity to argue their individual case. Trump has promised to deport criminals, and more undocumented immigrants could be defined as such if prosecuted for illegal entry and reentry.
An attorney general who supports mass crackdowns on unauthorized immigrants could also handcuff the Civil Rights Division of the Department of Justice. The division filed a civil rights lawsuit and won against Maricopa County, Arizona, Sheriff Joe Arpaio ― a Trump ally who lost his re-election bid earlier this month ― for unlawful detention of Latinos during his immigration raids. Trump plans to ramp up immigration enforcement and compel more local police to take part in it. If there's another Arpaio ― which is very likely ― they might not be checked by the Civil Rights Division.
Sen. Chuck Schumer (D-N.Y.), the incoming Senate minority leader, indicated on Friday that Sessions' priorities on civil rights would be an issue during the confirmation process.
"Given some of his past statements and his staunch opposition to immigration reform, I am very concerned about what he would do with the Civil Rights Division at the Department of Justice and want to hear what he has to say," Schumer said in a statement.
Opponents of unauthorized immigration see Sessions as an ally for cracking down on so-called sanctuary cities, which limit their cooperation with federal immigration enforcement.
"Having served as the Chairman of the Senate Judiciary Subcommittee on Immigration and the National Interest, Senator Sessions' expertise in the area of immigration is unmatched," stated Dan Stein, president of the Federation for American Immigration Reform. "It's hard to imagine a better pick for the Attorney General position than Senator Jeff Sessions."
There's potential for the next attorney general ― even an immigration hardliner like Sessions ― to make significant improvements in the judicial system if he wants to: He could devote more resources to hiring judges and other staff. The courts have massive backlogs, and there's some bipartisan support for getting through them, so long as it doesn't come at the expense of due process, said Greg Chen, the director of advocacy for the American Immigration Lawyers Association.
"That would make the courts much more efficient in processing cases through," he said earlier this week, "and it would probably also improve, in the end, fairness in the courts if judges were not so rushed in handling the cases because they have too many cases on their docket."
Michael Calderone and Ryan Grim contributed reporting.
This article was updated to reflect President-elect Donald Trump's plans to nominate Sen. Jeff Sessions to be the next attorney general over Kansas Secretary of State Kris Kobach, who was reportedly also under consideration.
Before You Go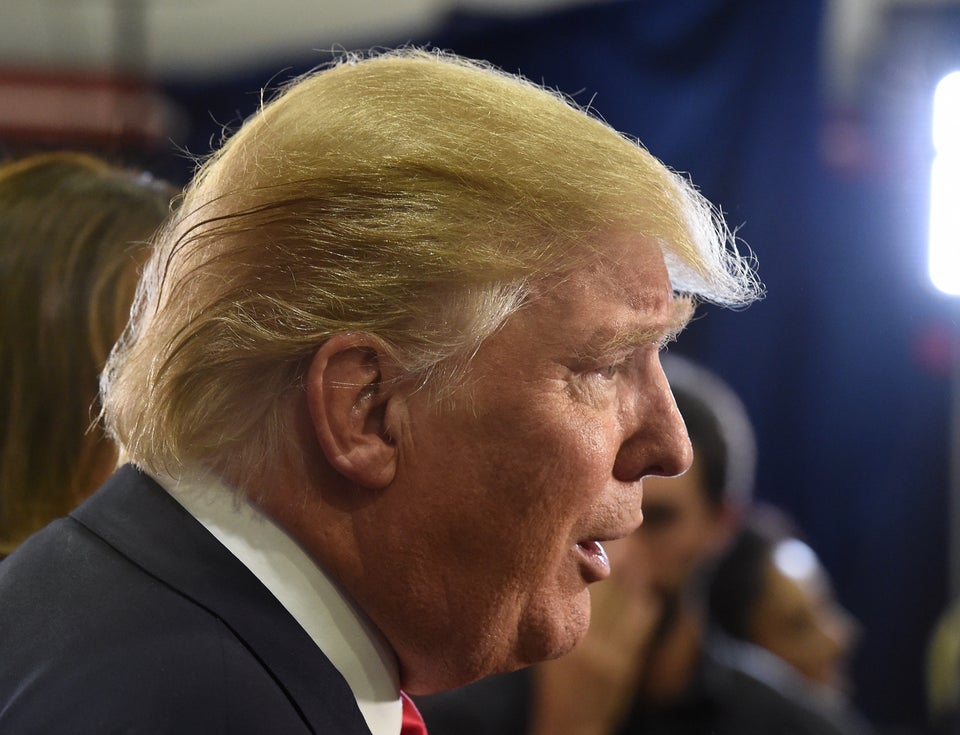 How Donald Trump Talks About Undocumented Immigrants
Popular in the Community