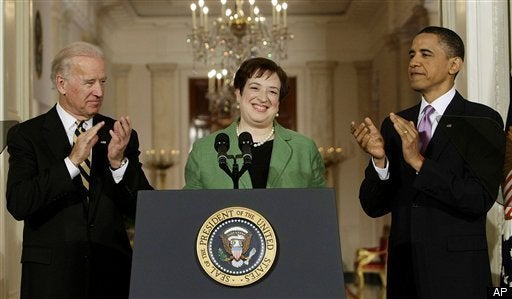 Sen. Jeff Sessions (R- Ala.) said this week that if confirmed, Supreme Court nominee Elena Kagan would espouse "radical views" as a member of the high court.
Nevertheless, Sessions said: "She'll get her vote."
The senior Republican on the Senate Judiciary Committee told ABC's Top Line on Wednesday that he would not filibuster Kagan.
"I don't think that I should feel any compunction to vote for this nominee, but I do believe that a filibuster is a high-burden," Sessions said. "I'm not prepared to do that. The Senate is not prepared to do that."
He said that Kagan's testimony was "more political spin" than an honest discussion of her "legal capacity." He added that she "failed as a solicitor general" by "not defending Don't Ask Don't Tell effectively."
Five Republicans have said they would vote for Kagan.
WATCH: Jeff Sessions talk about Elena Kagan:
Popular in the Community