WASHINGTON ― The Trump administration has fought a long campaign against so-called sanctuary cities, where local law enforcement limits its cooperation with deportation efforts.
A centerpiece of the campaign has been a focus on alleged victims of the "sanctuary" policy ― none more than Kate Steinle, a 32-year-old fatally shot in 2015 in San Francisco. The undocumented man charged in her murder had been released by San Francisco authorities a few months earlier, despite Immigration and Customs Enforcement requests to hold him.
What happened was tragic. But what San Francisco did wasn't illegal: Jurisdictions are allowed to deny ICE "detainer" requests, and they have good reasons for doing so.
On Friday, Attorney General Jeff Sessions seemed to suggest that it is illegal, contradicting his own department's acknowledgement that it's not.
"No jurisdiction has a right to violate federal law, especially when that violation leads to the death of innocent Americans, like Kate Steinle," Sessions said in a speech, according to prepared remarks.
The Justice Department couldn't say what law Sessions was referring to. "The AG didn't say that San Francisco broke the law by not honoring a detainer request," a spokesperson, who would not comment by name, said in an email. The official declined to provide further clarification on his remarks.
Creating this sort of confusion and ambiguity has been a hallmark of President Donald Trump's administration, and it has served its goals. The strategy has been particularly striking during the fight on sanctuary cities, as Trump and Sessions have repeatedly misled about the law and court rulings in order to make a broader case that jurisdictions that don't comply with ICE's requests are putting Americans in danger.
"It's either that they don't understand these issues at a very elementary level or that they're intentionally inserting red herrings into their argument because they know that they can't win on the merits."
There are only a few possibilities for why they'd do such a thing, and all of them are troubling.
"It's either that they don't understand these issues at a very elementary level or that they're intentionally inserting red herrings into their argument because they know that they can't win on the merits," said Omar Jadwat, director of the American Civil Liberties Union's Immigrants' Rights Project. "Either way, it's not what you would expect from the top law enforcement official in the country."
The Trump administration seems to be taking advantage of the fact that immigration law is complicated. Officials throw out mentions of Statute 1373 of Title VIII of the U.S. Code and then immediately refer to detainers, a conflation that hides the fact that the law says nothing about jurisdictions holding people on ICE's behalf. In fact, the law is relatively narrow: It prohibits local officials from preventing or restricting the sharing of immigration status with the federal government.
The statute came up in a civil case against the city and county of San Francisco filed by Steinle's family over her death. In the ruling dismissing that case, the judge wrote that "no plausible reading of [the statute] encompasses the release date of an undocumented inmate" ― meaning San Francisco's failure to notify ICE that it was set to release the man did not violate Statute 1373.
Trump's executive order threatening funds for sanctuary cities targets not just jurisdictions that violate Statute 1373 but also those that have "in effect a statute, policy, or practice that prevents or hinders the enforcement of Federal law." Sessions and Trump often use San Francisco and Steinle's death as examples.
After legal challenges from San Francisco and the Bay Area's Santa Clara County, Justice Department attorneys argued in U.S. District Court in San Francisco that it would in fact be applied narrowly based on the statute and acknowledged that detainers aren't mandatory.
On Tuesday, the federal judge sided with the two sanctuary jurisdictions anyway and blocked the order, ruling that the government could enforce the statute regarding information-sharing but that the broad wording of the order was likely unconstitutional.
The federal government can't legally force local governments to do its bidding. And local governments, including San Francisco's, say sanctuary policies are important for both public safety and their budgets. Making immigrant communities fearful of police hurts their ability to work with them as witnesses or victims, they argue, and it's expensive to hold people they'd otherwise release. There's also legal liability: Courts have ruled that it's unconstitutional to continue to detain people without a warrant and solely based on ICE's requests.
That's why the Trump administration's efforts to force jurisdictions to honor detainer requests are unlikely to prevail in court. But there's another way they could take down "sanctuary" policies: by convincing the public that the policies are dangerous and illegal so that local officials will be pressured into dropping them on their own.
"I think that what we're seeing is there is a desire to scare cities and counties into cooperating with the federal government's immigration practices, even when there is no legal requirement that those cities or counties do so," said César Cuauhtémoc García Hernández, an assistant professor at the University of Denver's Sturm College of Law who specializes in immigration law.
"The attorney general has a large bully pulpit," he said. "It's not as big as the president's, but it's a megaphone nonetheless, and the saber-rattling that Attorney General Sessions is repeatedly engaging in has the power to bring some jurisdictions along."
As the Trump administration attempts to ramp up its deportations, one way to do so will be by getting more help from local law enforcement. That means the administration has every incentive to cajole local officials into doing what it wants, even if it can't back up its threats.
"The federal government can't execute these mass deportations without the help of local law enforcement, and so they're doing what they can to threaten these jurisdictions around the country to do their job for them and help them implement deportations," said Angie Junck, an attorney at the Immigrant Legal Resource Center in San Francisco. "They know that it's critical, and their whole strategy is to bully because the law clearly has not been on their side."
Before You Go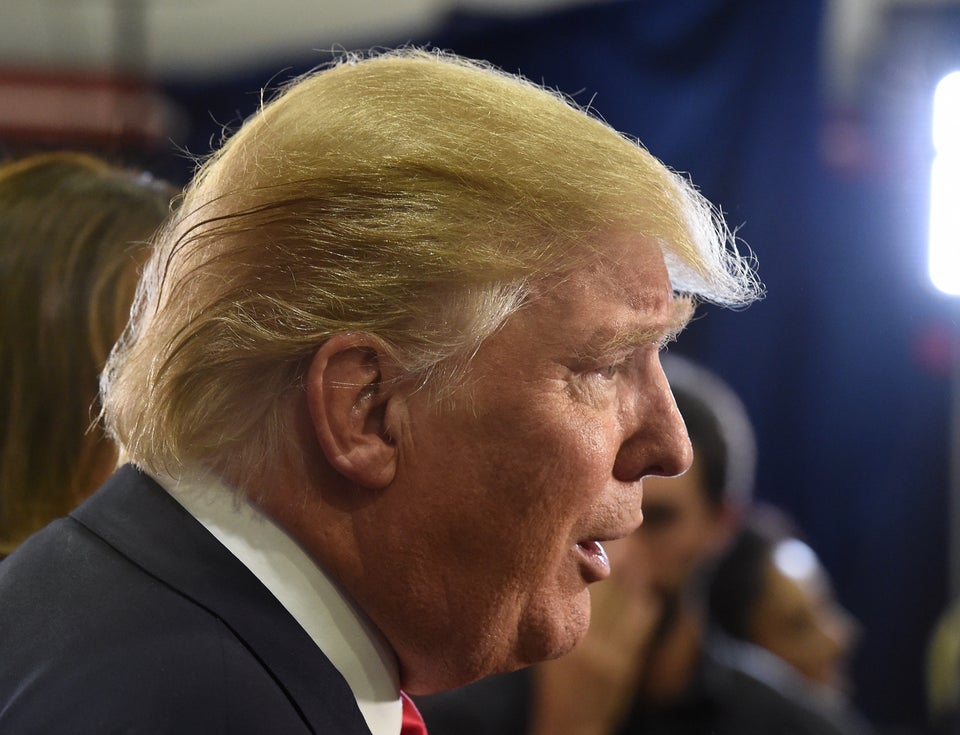 How Donald Trump Talks About Undocumented Immigrants
Popular in the Community