WASHINGTON ― When Attorney General Jeff Sessions said Wednesday that a study had found so-called sanctuary cities have more violent crime than others, it came as a surprise to the people who conducted the research.
"When cities like Philadelphia, Boston or San Francisco advertise that they have these policies, the criminals are taking notice, too. They've got a good idea of where they might want to go, it seems to me," Sessions said during a speech railing against jurisdictions that don't fully cooperate with deportation efforts. "According to a recent study from the University of California, Riverside, cities with these policies have more violent crime on average than those that don't."
But that's not what the study showed, according to one of its authors. In fact, it found that there's no evidence of sanctuary policies having any effect on crime ― and researchers say they believe Sessions and the conservative media are twisting their study to fit their own narratives about the dangers of immigration.
Sessions, along with President Donald Trump and Homeland Security Secretary John Kelly, has made a mission of forcing jurisdictions to cooperate with immigration enforcement.
"This narrative that sanctuary policies increase crime rates is one that has not been backed up by a single shred of evidence," said Benjamin Gonzalez-O'Brien, one of the authors of the study and an assistant professor of political science at Highline College.
Gonzalez-O'Brien co-authored a study on sanctuary policies with Loren Collingwood, assistant professor of political science at University of California, Riverside, and Stephen El-Khatib, a graduate student at the same university. They looked at data from 55 cities and found that a sanctuary designation had no statistical effect on crime.
"If the administration is so convinced that sanctuary cities breed crime we would encourage them to actually do some research ... and to actually show that this is in fact the case."
In the months since they published a piece on their findings in The Washington Post, their writing has been cherry-picked by conservative media outlets and opponents of sanctuary policies and used as evidence that they are dangerous.
Gonzalez-O'Brien said he was "surprised and pretty upset" on Wednesday when he began receiving messages saying Sessions had referenced their study during a speech. He has done extensive research on immigration and crime rates, and said the inaccurate narrative that sanctuary cities breed crime "puts people in danger" because those policies are partly meant to encourage undocumented communities to work with police. This may be happening under Trump, as fewer Latinos report rape and domestic abuse, according to some law enforcement officials.
Gonzalez-O'Brien and the other researchers set out to set the record straight, although the Justice Department isn't backing down: A spokesman said the department stands by the speech in spite of the researchers saying Sessions misstated their findings.
The Justice Department referred HuffPost to an article in Fox News that briefly references the study by Gonzalez-O'Brien, Collingwood and El-Khatib. The Fox News reporter quotes from the piece the researchers wrote for the Post's Monkey Cage blog in October and from the study itself, but doesn't provide links to either source or specify where the quotes come from.
Fox News wrote that the study "found 'violent crime is slightly higher in sanctuary cities.' It concluded there was 'no statistically discernible difference in violent crime rates, rape, or property crime across' 55 cities studied."
That article left out some crucial context, as did a piece on the conservative outlet WND, Gonzalez-O'Brien said. The researchers did write in their Washington Post piece that "[v]iolent crime is slightly higher in sanctuary cities than non-sanctuary cities," but the next line said that "the relationship is not statistically significant before or after a sanctuary policy is passed."
Some cities saw an increase in crime, but others saw decreases or no change ― overall, the research suggests no relationship between violent crime and sanctuary policies, Gonzalez-O'Brien said. It's right there in the headline: "Sanctuary cities do not experience an increase in crime."
"[Fox News] chose the section of the Monkey Cage blog post that fit the narrative that they were trying to tell," Gonzalez-O'Brien said. "That's exactly what Jeff Sessions did in his speech. This was not what we found in our study. We found no relationship between violent crime and sanctuary policies."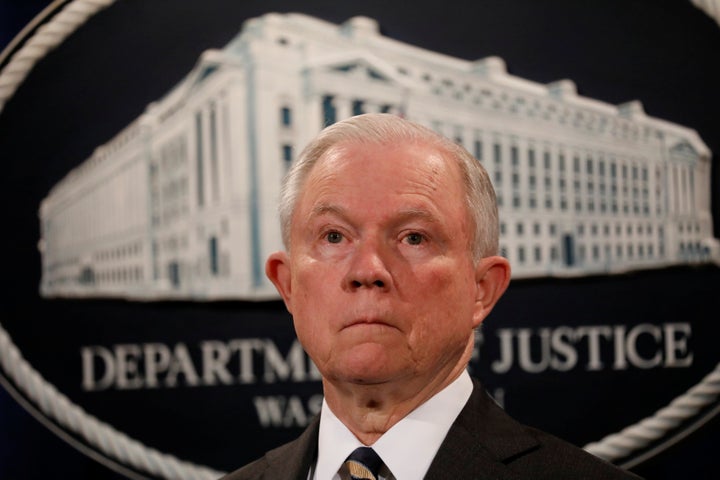 Sessions has previously misrepresented the truth while criticizing sanctuary policies. He has repeatedly implied that it is illegal for jurisdictions to decline to hold individuals when Immigration and Customs Enforcement asks them to, which is the basis of many sanctuary policies. That's not the case ― which the Justice Department has said and which Sessions himself acknowledged in May after a judge put a temporary halt on Trump's anti-sanctuary city executive order.
Gonzalez-O'Brien said he wants people to have the facts so they can decide where they stand on the issue of sanctuary cities. Their study was peer-reviewed, and their data is publicly available. He said the administration should do its own research into whether sanctuary city policies lead to more crime.
"If the administration is so convinced that sanctuary cities breed crime we would encourage them to actually do some research and actually collect some data ― which they have access to ― and to actually show that this is in fact the case," he said. "The fact that they haven't done so is probably because they can't."
Before You Go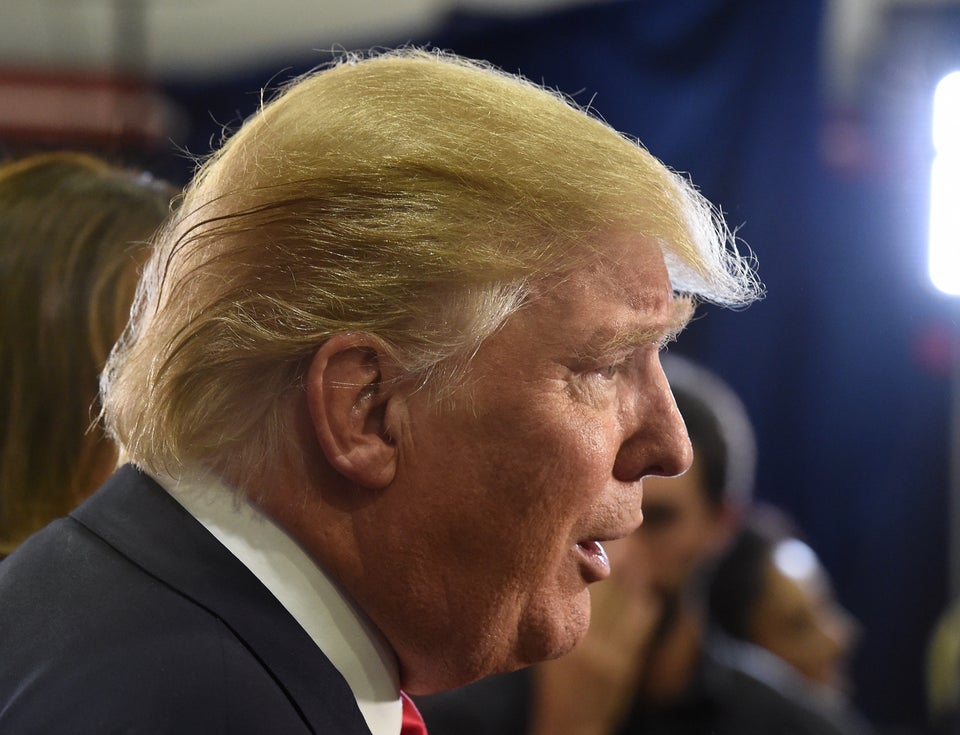 How Donald Trump Talks About Undocumented Immigrants
Popular in the Community