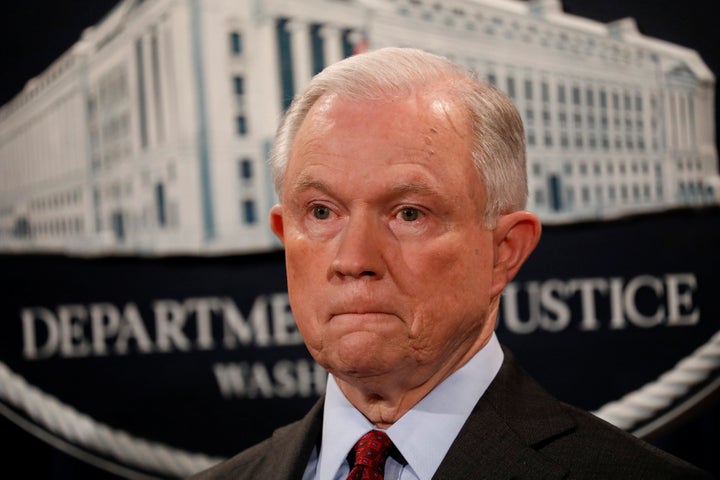 In a directive distributed to federal prosecutors, Sessions stated that the Justice Department would roll back 2014 guidance issued under the Obama administration that interpreted Title VII, which prohibits employment discrimination based on race, color, religion, sex and national origin, to protect trans government employees.
"Title VII's prohibition on sex discrimination encompasses discrimination between men and women," Sessions said in the memo, which was obtained by BuzzFeed, CNN and USA Today, "but does not encompass discrimination based on gender identity per se, including transgender status."
"This is a conclusion of law, not policy," Sessions said. The department, he added, will take this new position in all "pending and future matters."
Justice Department spokesman Devin O'Malley doubled down on Sessions' remarks Thursday. "Unfortunately, the last administration abandoned that fundamental principle, which necessitated today's action," he told USA Today. "This department remains committed to protecting the civil and constitutional rights of all individuals, and will continue to enforce the numerous laws that Congress has enacted that prohibit discrimination on the basis of sexual orientation."
GLAAD President and CEO Sarah Kate Ellis argued that Sessions had been "working according to his own ideology and not actual justice" when issuing the directive. The attorney general, she added in a statement, "joins President Trump and an administration who are stopping at nothing to strengthen institutional discrimination and walk back the hard-fought progress made by the LGBTQ community."
Human Rights Campaign President Chad Griffin felt similarly, calling the decision an "appalling assault" in a series of tweets Thursday.
In a Thursday statement, the American Civil Liberties Union's (ACLU) LGBT & HIV Project Director James Esseks called the news "another low point for a Department of Justice."
"This Department of Justice under Jeff Sessions has time and time again made it clear that its explicit agenda is to attack and undermine the civil rights of our most vulnerable communities," he wrote, "rather than standing up for them as they should be doing."
Still, Esseks remained "confident that the courts will continue to agree and will reject the politically driven decision by Attorney General Sessions."
Before You Go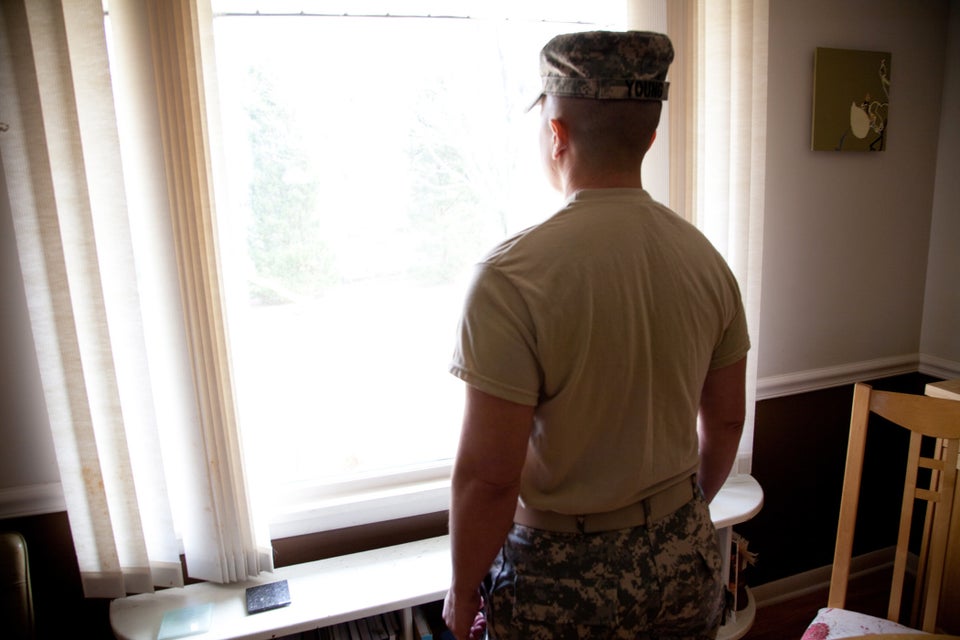 Transgender Military Photo Series by Jeff Sheng
Popular in the Community