WASHINGTON ― Sen. Jeff Sessions (R-Ala.), President-elect Donald Trump's pick for attorney general, doubled down Tuesday in calling the Voting Rights Act "intrusive" and struggled to say how he would enforce the law going forward.
"It is intrusive. The Supreme Court on more than one occasion has described it legally as an intrusive act, because you're only focused on a certain number of states," Sessions said of the act in response to a question from Sen. Amy Klobuchar (D-Minn.). "Normally when Congress passes law it applies to the whole country. So it's a very unusual thing for a law to be passed that targets only a few states, but they had a factual basis."
Sessions added that the act "changed the whole course of history," mainly in the South.
The Supreme Court in 2013 struck down a portion of the Voting Rights Act that placed states with a history of voting discrimination under Department of Justice oversight. In response, a number of states and localities quickly moved to pass voter ID laws and other measures that voting rights advocates say disenfranchise minority voters. North Carolina, a stunning example, implemented one of the strictest voting laws in the country that year.
Following a lawsuit by voting rights advocates, which DOJ supported, an appeals court struck down the law in July. The court found that GOP lawmakers had chosen to mandate specific ID requirements and other voting barriers in order to prevent black voters from casting ballots. An appeal over that ruling — plus a similar decision out of Texas — is now pending before the Supreme Court. Sessions, if confirmed, would need to determine what position the United States will take with respect to what remains of the Voting Rights Act.
Klobuchar pushed Sessions, who has an egregious track record on voting rights, on how he'd address voter disenfranchisement. He said he doesn't have a plan, but added that he doesn't think voter ID laws are racially biased.
"On the surface of it, it doesn't appear to me to be that. I have publicly said I think voter ID laws properly drafted are OK," Sessions said. "But, as attorney general, it will be my duty to study the facts and in more depth, to analyze the law, but fundamentally that can be decided by Congress, and the courts, as they interpret the existing law."
Support HuffPost
The Stakes Have Never Been Higher
Before You Go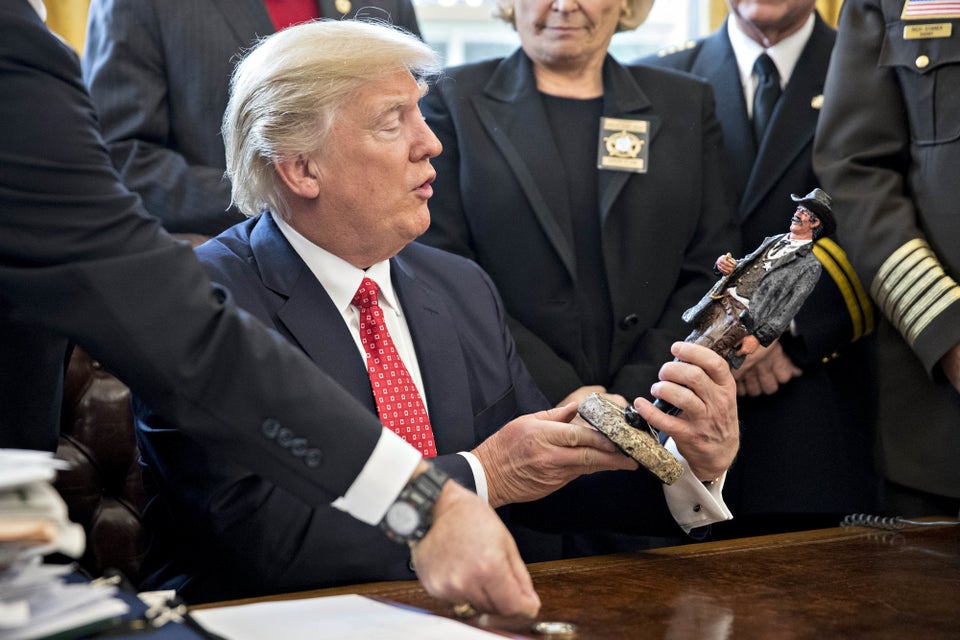 Donald Trump
Popular in the Community