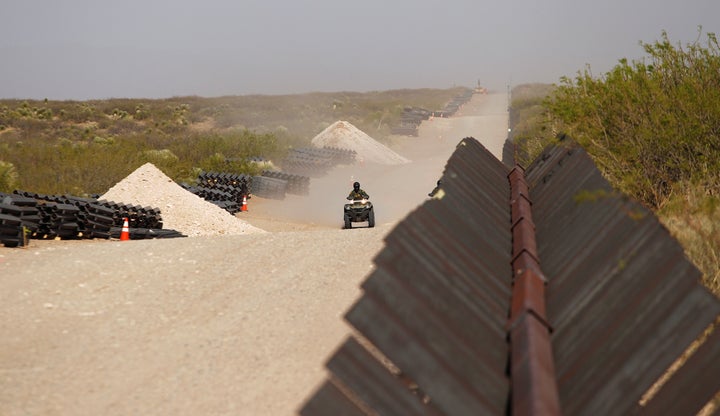 When Tim Purdon became U.S. attorney for North Dakota in 2010, he had a priority: improving public safety on the state's four Indian reservations. Prosecuting violent crimes on Indian reservations falls to the Justice Department, and Purdon himself had worked similar cases as a public defender before taking on the U.S. attorney job.
But when Purdon took office, he found that more than a third of his criminal caseload consisted of immigration prosecutions, even though North Dakota lies more than 1,000 miles from the border with Mexico. Despite the state's proximity to Canada, the defendants were by and large Latin Americans who'd been caught in the U.S. after getting deported. The cases were easy to win. All prosecutors needed was to present paperwork proving the prior deportation. But the cases sapped time away from Purdon's prosecutors, whom he'd have rather tasked with crimes on the reservations or white-collar cases.
That all happened under the Obama administration. But President Donald Trump has doubled down on immigration prosecutions, seeing it as a way to draft the Justice Department into his immigration crackdown. Earlier this month, Attorney General Jeff Sessions announced what he called a "zero tolerance" policy on immigration crime, directing all U.S. attorneys in the four Southwestern border states to prosecute every misdemeanor illegal border-crossing case "to the extent practicable."
"If you're working on a misdemeanor illegal entry case, as a matter of fact, you are not working on something more serious," Purdon, who left office in 2015, told HuffPost. "It is a net drain on the scarce resources of U.S. attorneys. Full stop."
Despite Trump's insistence that the border is in "crisis," illegal entries from Mexico have hit their lowest level since 1971. But illegal entry prosecutions are still taking up half of the federal criminal courts' workload. If Sessions gets his way, that percentage will continue to increase: Every U.S. attorney in the country will be doing more of the same work that Purdon complained about, and the five U.S. attorneys whose districts touch the southwest border will take on increasingly petty cases to keep the numbers up.
"We want to achieve this zero tolerance across the border and we are redirecting resources," Sessions told a House Appropriations subcommittee on Thursday.
Last year, Sessions issued a memo to U.S. attorneys in all 94 districts asking them to prosecute more aggressively the felony re-entry cases like the ones that bogged down Purdon when he served from 2010 to 2015. The memo asked U.S. attorneys in the Southwest to submit plans outlining how they'd go after misdemeanor illegal entry cases. The "zero tolerance" policy is just another step in the same direction.
"Isn't the reality of the situation that the Justice Department is ICE?" Erendira Castillo, an attorney who has represented defendants facing immigration prosecutions for two decades in Tucson, told HuffPost. "Let's call a spade a spade."
Sessions didn't invent this policy, but he's taking it to another level.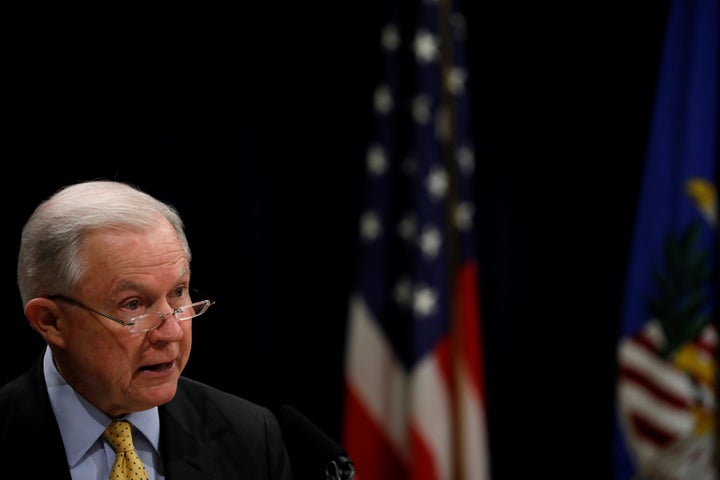 Sessions' strategy isn't new. Although living in the U.S. without authorization is a civil offense, the act of crossing the border illegally was criminalized nearly a century ago. But until about 15 years ago, it wasn't the Justice Department's main focus.
Back then, an uptick in the number of Central Americans and other non-Mexican migrants were crossing through the Del Rio sector of Texas. Having run out of detention bed space, the Border Patrol had no choice but let them go after issuing notices to appear in immigration court, which the migrants began referring to a "permiso," Spanish for "permit." To solve the problem, the departments of Justice and Homeland Security teamed up to prosecute the migrants for the misdemeanor of illegal entry under a 2005 program called Operation Streamline. But what began as a tailored effort to address a single sector's problem quickly morphed into a borderwide initiative, swallowing up half the federal criminal docket by 2009.
"If you're working on a misdemeanor illegal entry case, as a matter of fact, you are not working on something more serious. It is a net drain on the scarce resources of U.S. attorneys. Full stop."
Although Sessions didn't invent the system, what makes him unique is that he sees no limit to how much the Justice Department should duplicate the work of ICE and the Border Patrol. And to do it, he's pressing U.S. attorneys on the border to go after the least significant cases possible.
In practice, U.S. attorneys follow different guidelines. In recent years, the U.S. attorney's office in Arizona rarely bothered prosecuting migrants for illegal entry unless they'd been caught multiple times, while in Texas first-time offenders were routinely charged.
But with illegal crossings at historic lows, prosecutors have fewer people to charge. Even after Sessions' directives last year, criminal immigration prosecutions continued to dwindle to less than half their peak of 95,000 cases in 2009. Sessions' answer to that trend is to urge his U.S. attorneys to file more cases against people caught crossing for the first time ― people who could be summarily deported, without the cost of jailing them for a few days and hauling them before a U.S. magistrate judge. A conviction carries a maximum penalty of six months in prison, but in practice many people receive sentences ranging from time served to three months.
Arizona was the first federal district to follow Sessions' guidance. Six weeks after last year's memo, the federal courthouse in Tucson was packed with dozens of first-time offenders facing charges of illegal entry, ending a local policy in place for the last four years of generally limiting prosecution to people who had been caught crossing multiple times. The defendants received sentences of one to five days in jail before being deported.
And in the U.S. District Court for Southern California, where the number of immigration prosecutions had steadily dropped since 2012, those cases nearly doubled last year to 2,149 — despite the fact that illegal crossings through Southern California last year were the lowest on record since 1969. Those figures don't include the number of pettier cases filed in magistrate court, where the number is also rising. Nationwide, misdemeanor illegal entry cases spiked 448 percent in February, compared to the year before.
Bridget Kennedy, who has worked as a federal public defender in San Diego for the last 10 years, described prosecutions of first-time border crosses as "unheard of" in her district before Sessions' tenure. And she's seen a further jump this month, coinciding with Sessions' "zero tolerance" memo. Prosecutors are also showing less discretion to dismiss what she called "outlier" cases ― like when a defendant needs a hard-to-find interpreter for an indigenous language or has a strong asylum claim ― that were once routinely dropped.
"It is a lot of federal resources being put into a lot of low-level cases," Kennedy told HuffPost. "It's not only the numbers, but also the position that they can't even dismiss the extreme outlier cases."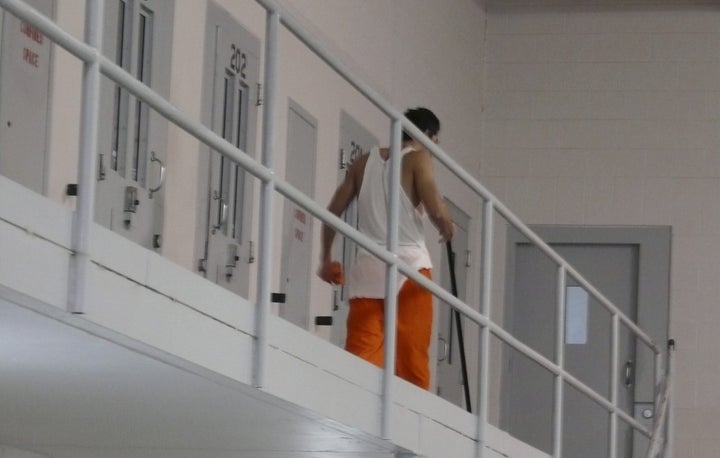 Some observers praise Sessions' commitment to immigration enforcement. Johnny Sutton, the former U.S. attorney for West Texas, credited a steady rise of immigration prosecutions under Presidents George W. Bush and Barack Obama for the drop in illegal crossings.
"Frankly, I don't think it changes much to what they've already been doing in Texas for a long time," Sutton told HuffPost. "Me, personally, I would support what Sessions is proposing."
But others who work within the system see Sessions' efforts to double down on immigration enforcement as a strain on the limited resources of federal judiciary. The cost to prosecute people whom Border Patrol or ICE would likely deport anyway topped $1 billion annually for incarceration alone, according to a 2012 analysis published by Austin-based advocacy group Grassroots leadership. That figure doesn't include all the other resources that DOJ has to muster to make these cases happen: judges, public defenders, prosecutors and U.S. Marshals.
"It's a constant single-minded effort at the front end of the criminal justice system without regard for its impact on the rest," Judge Bernardo Velasco, who presides over immigration prosecutions in Tucson, told HuffPost. "That's the question that the Department of Justice never asks. In other words, if you're going to do more of A, does that mean you want to do less of B and C? They never say that, but that's the question that has to be asked."
Still others wonder whether the Justice Department can easily change the course set by the George W. Bush administration and institutionalized by Obama ― with or without Sessions at the helm.
"Is it really Sessions as much as the interests that the whole system has in maintaining the investment on these cases?" Castillo, the Tucson attorney, said. "Everybody's budget relies on keeping their numbers up."
Doubling down on such small potatoes cases might make sense if the Justice Department did an effective job confronting more serious crimes. But its track record on more complex investigations doesn't always inspire confidence.
That institutional failure wasn't a fluke — it's also a reflection of the Justice Department's priorities. As the number of immigration prosecutions grew by a factor of 11 over the last two decades, the number of prosecutions for white-collar crime in federal court plummeted by 41 percent, according to data compiled by the Transactional Records Access Clearinghouse at Syracuse University. The steady decline continued in 2017, Sessions' first year as attorney general.
"DOJ's real amnesty policy," said Matt Stoller, a fellow with anti-monopolization nonprofit Open Markets Institute, "was for white-collar executives."
Support HuffPost
The Stakes Have Never Been Higher
Popular in the Community