In 2003, the year after Jeff Sheng graduated from college, he began working on a project photographing and interviewing high school and collegiate athletes across the United States who openly self-identified as lesbian, gay, bisexual, or transgender (LGBT), but continued to play sports on their predominantly "straight" school sports teams.
The series, which he titled "Fearless," features individuals immediately after an intense workout or practice, in a location of their choice where they feel most comfortable as an athlete. Sheng chose to exhibit his work in locations such as student centers, college gyms, dining facilities and dormitory common areas to force an otherwise non-art-going public to see the images and consider the issues being presented.
Nearing its tenth year, the project features more than 150 athletes from the United States and Canada and has been exhibited in schools and galleries across the country and abroad, as well as in the Nike Headquarters in Oregon. It is currently on display in the Pride House at the 2012 London Olympics.
To celebrate the tenth anniversary, Sheng is raising funds to publish the series in a large commemorative photography book, and Nike is supporting the effort with T-shirts that say "Fearless."
As a former closeted junior athlete, as well as a person of color, the project is very personal to Sheng. His hope is that other artists and photographers will undertake future projects that will do justice to other underrepresented groups and that one day all athletes, regardless of skill level, may feel as comfortable as these young scholastic athletes and proudly share their sexuality and who they are with the public.
Click below to launch the slideshow of out LGBT High School and Collegiate athletes from "Fearless" and respond to the project in the comments section below.
Before You Go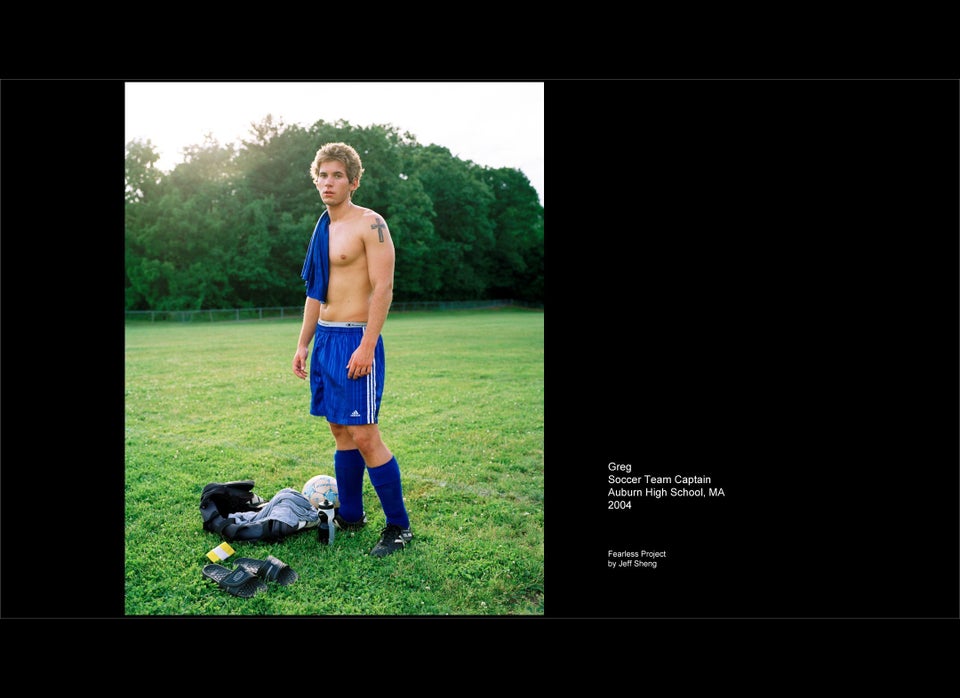 Fearless
Popular in the Community