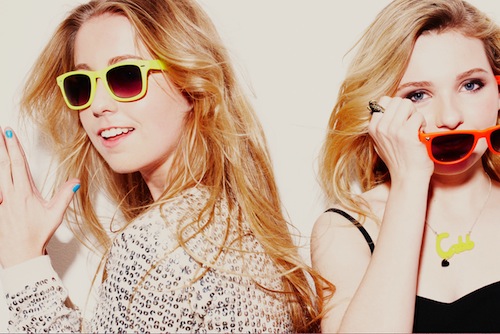 Stepping into the offices of Brand Synergy Group in the heart of Union Square in NYC feels a lot like arriving at a Zen garden of uber-cool and fame. The open layout shouts success from every corner and, as I made my way to meet CEO Jeff Straughn, that hip hop artist (entourage in tow, of course) I bumped into coming out of the elevator but have yet to place only added to the company's mystique.
I'll admit, I knew next to nothing about Brand Synergy Group, or BSG, before my interview with Straughn. OK, if I'm to be totally honest, I should actually do away with the "next to" and give into my utter and complete ignorance. But only because sometimes out of lack of awareness there can come great enlightenment, and I found in Straughn a wonderfully passionate spokesperson for the wonder that is BSG.
If you live, love, breathe and work in today's world, you have experienced the fruits of BSG's labors. You've watched the 7Up commercials featuring Cee Lo Green, you may have joined the Facebook page featuring Nivea's "voice of the brand" Rihanna, and you will soon rock to Abigail Breslin's new avatar as a rockstar, part of the band Cabb which she formed with BFF Cassidy Reiff. BSG is the pulse of coolness today, both as an artists' management company and as a brand placement enterprise.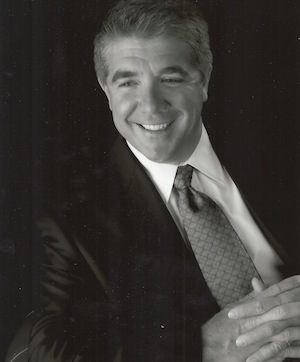 When I sat down with Straughn, I was immediately put at ease by his unassuming, easy way of explaining things to me. I knew he could be tough and I feared my lack of understanding about what exactly BSG does would create a lot of awkward pauses and uncomfortable stares. But instead, I found myself across from a passionate, handsome, clearly powerful advocate for his clients, be they brands or artists. And he graciously chuckled when I told him his sound room (where we sat to conduct the interview) reminded me of the back of a Hummer limo.
Eager to reveal the various exciting tricks that he has up his sleeve for BSG's clients in the coming year, Straughn shared some exclusive firsts, starting off with what's next for Cee Lo Green. "We sat down back in November of last year, and mapped out a whole plan for where we wanted to take the Cee Lo brand" and continued "no different than a brand like Coca Cola, we actually do that for our artists." With Cee Lo "we discussed certain interest groups that he had, certain likes and pet peeves, such as he's a cat lover. No pun intended." Once again, he's right on the pulse. After the box office success of Puss in Boots, well, cats are big!
"Cee Lo is going on the next season of The Voice with this beautiful white fluffy cat. The actual name of the cat is secret" though yours truly does know, but she not telling... Straughn continued "we're going to be asking fans to come up with a name. And the cat is going to be on The Voice, which he's already taping but it's going to go up at the Super Bowl."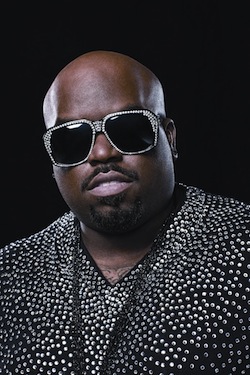 Next, we talked about how he got Cee Lo together with the Las Vegas Tourism Board, and the singer's own tribute to the city where he spends a lot of his time. Straughn confirmed, "Cee Lo Green presents Loberace is an 85 minute set that's going to kick off in the second quarter of next year, he'll be running it at the Planet Hollywood and it's going to be three nights a week, plus an aftershow at a hot little club that has become the 'real thing' in Vegas." Out of the show, an album will be born, titled Under the Covers with Cee Lo Green and a series of TV ads to promote what Straughn called "the sexiness of Las Vegas" with a cinematic, humorous Cee Lo twist to it, complete with showgirls, Swarovski encrusted tracksuits and a car chase a-la The French Connection.
In Rihanna news, well there's the cool Nivea "Skin To Skin" campaign celebrating the brand's hundred year anniversary. The association between the singer and the German cosmetic brand was a natural, because, as Straughn pointed out "Rihanna is a forward thinker and a fashion girl, and her skin is gorgeous." But the campaign is a digital one, and focuses on a social media, contemporary strategy. And one that has proven outrageously successful for Nivea, which saw its Facebook page followers go from 30,000 to over a half a million in just weeks.
The Rihanna/Nivea partnership is a further example of just how important it is to have Brand Synergy Group in on a deal. As Nivea executives were flying into NYC from Hamburg to negotiate, Rihanna rearranged her management to include Jay Brown at the helm. Straughn remembered the day "in the middle of their flight, coming here for this one meeting, I'm called by her lawyers that the original manager isn't the person to talk to at this point. I'm now panicking because I need to know who the new manager is." But because of his previous association with Brown, he managed to get him into NYC for a 9:30 meeting with the Nivea people -- who had just landed -- and close the deal.
Nivea these days has even more reasons to thank Straughn. In the upcoming film New Year's Eve, their sponsorship with New York City for their promoted stage on the night of the big ball drop payed off -- double, or should I say triple... Abigail Breslin is in the film, Straughn manages her band Cabb, Nivea's stage is featured in the film, Breslin has a song in the film, and soon a new -- keep fingers crossed everyone -- Nivea deal. With possible spots that would run on the NYC Times Square ball drop show. A winning deal all around.
Ultimately, what Jeff Straughn does is equal parts magic and business savvy, sprinkled with a healthy dose of a Sci-Fi sounding method of matching celebrities with brands called the "Brand Alignment Matrix." On my way out the door, I turned to Straughn and asked him what started it all, but this time not the business boss answer, a more personal insight. He whispered, a bit tongue in cheek, but without missing a beat "I think it was a beautiful bottle of Provenance [Cabernet]. I was sitting down with Larry [Mestel, CEO of Primary Wave, the music publishing company which conveniently shares offices with BSG] at the Grammys -- at the SOS Hotel -- and we shared a bottle of Provenance. By the end of it, we had a deal."
All images courtesy of Brand Synergy Group, used with permission.
Calling all HuffPost superfans!
Sign up for membership to become a founding member and help shape HuffPost's next chapter