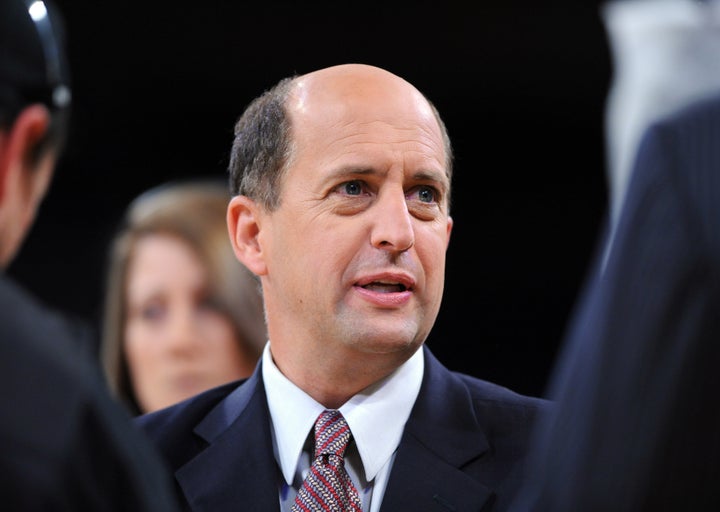 Much was made of DeAndre Jordan's return to Texas Thursday night, four months after he -- very publicly -- spurned the Mavericks' free agency offer in favor of re-signing with the Los Angeles Clippers. But with the city of Dallas eager to turn a cold shoulder to the center, TNT commentator Jeff Van Gundy pointed out the hypocritical nature of Dallas fans' jeers. Van Gundy cited the city's implicit support of accused domestic abuser and Dallas Cowboy defensive end Greg Hardy, emphasizing the irony that the same fans who berate Jordan for his indecision continue to support the Cowboy despite horrific evidence of his violent nature.
"[I would] like the Dallas fans to acknowledge the sheer lunacy and absurdity that they're booing DeAndre Jordan tonight and they'll be cheering someone like Greg Hardy on Sunday," Van Gundy said halfway through the first quarter. "That, to me, is absurd. All this guy did was change his mind." 
Good for Van Gundy for using his platform to address critical issues in the world of sports. And good for Van Gundy for making it clear that fans need to get their priorities straight: Hoops and touchdowns shouldn't even be in the same conversation as matters of violence and women's rights, yet some think they matter even more.
Let's just hope that Dallas fans remember that when Hardy next takes the field at AT&T Stadium.
REAL LIFE. REAL NEWS. REAL VOICES.
Help us tell more of the stories that matter from voices that too often remain unheard.