Former NBC Universal chief Jeff Zucker will replace CNN Worldwide President Jim Walton, who is retiring at the end of 2012. The network announced Zucker's appointment on Thursday.
The Time Warner-owned cable news network suffered from record low ratings in 2012, hitting a 21-year primetime ratings low in the spring. The original 24-hour cable news network fell into a distant third place behind rival MSNBC and cable news leader Fox News. Walton announced his resignation over the summer, saying the network needed new leadership and "new thinking."
For months, rumors swirled that Zucker was on Time Warner's short list to head the ailing cable news network. Zucker led NBC's "Today" show as executive producer from 1992-2000, turning the NBC News property into the number one program in morning television. He then rose to lead NBC Universal as president and CEO.
During his final years at NBC Universal, he was involved in the highly-publicized controversy involving the network's late night programming and hosts Jay Leno and Conan O'Brien. Zucker left the network shortly after the late night controversy, when Comcast acquired NBC Universal.
Earlier this week, Reuters reported that CNN planned to name Zucker president of CNN Worldwide. When Time Warner CEO Jeff Bewkes appeared at the Business Insider Ignition conference on Wednesday, he had no comment on the network's decision but said an announcement would come soon.
On Thursday morning, CNN announced that Zucker will head the news network. In its announcement, CNN wrote that Zucker will "oversee 23 branded news and information businesses, including CNN's U.S. television network, CNN International, HLN and CNN Digital."
Zucker said he was thrilled to join CNN. "The global reach and scale of the CNN brand is unparalleled in all of news," he said.
In a memo sent to CNN staffers, Turner Broadcasting Chairman Phil Kent wrote that Zucker will head the network from New York, not from its Atlanta headquarters where Walton was based. Zucker will begin in the end of January.
"We have both short-term and long-term challenges ahead, from strengthening our normal news day programming to navigating through the changing consumption patterns of news," Kent wrote to staffers. He later added, "In the meantime, I ask all of you to stay focused and please be a little patient; no one should expect overnight transformation."
Most recently, Zucker served as executive producer of former "Today" co-host Katie Couric's new syndicated daytime program, "Katie." Zucker will leave "Katie" mid-January before staring at CNN full time. Through a statement, Couric said, "I'm very excited that Jeff has such a wonderful opportunity at CNN and equally excited for CNN. I'm also grateful that Jeff has been so instrumental in getting our show off to such a strong start and look forward to working with the fantastic staff we've assembled and building on the strong foundation we've created."
While Fox News and MSNBC have experienced ratings successes from aligning news content with political viewpoints and commentary, some blame CNN's declining viewership on the network's decision to resist mixing news with opinion programming.
In August, the New York Post reported that CNN was considering the addition of reality programs into its lineup. The network launched a weekend travel show with host Anthony Bourdain called "Parts Unknown" that will debut in Spring 2013.
On a phone call with press Thursday morning, Zucker said that Bourdain's upcoming program demonstrates an understanding "that the definition of news is broader than perhaps what has historically been talked about."
Zucker said he plans to "remain true to the journalistic values that have always been the hallmark of CNN, and continue to broaden the definition of what news is, and understand [the network's] competition is not just Fox [News] and MSNBC." He later added, "We live in a world where nonfiction programming comes in many forms ... News is not just about politics and war and I think that's something you'll see us think a lot about as well."
However, when asked if a goal is to get higher daily ratings than Fox News and MSNBC, Zucker paused for a moment before answering, "Yes."
To address its ratings woes, Kent said CNN will seek to become "essential to a core fan base." Though CNN's primetime line up hit record lows in 2012, it's not the only day part suffering. When asked if CNN's morning programming will be a priority as the network steps into this next chapter, Kent said, "One of the great byproducts [of hiring Zucker] is he's an absolute expert in morning television ... It's not the reason [he was hired], but a wonderful byproduct."
Related
Before You Go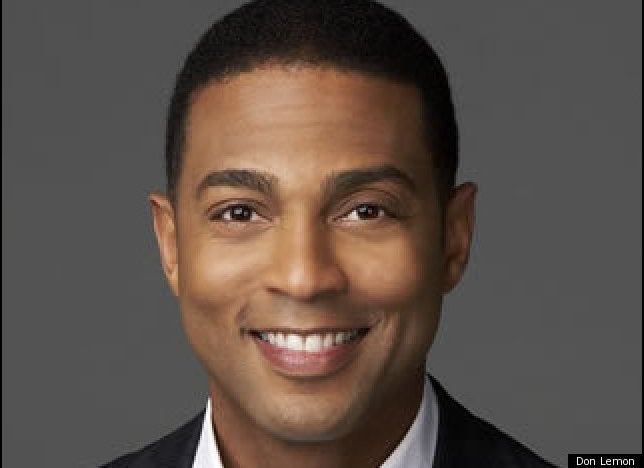 Faces Of CNN
Popular in the Community