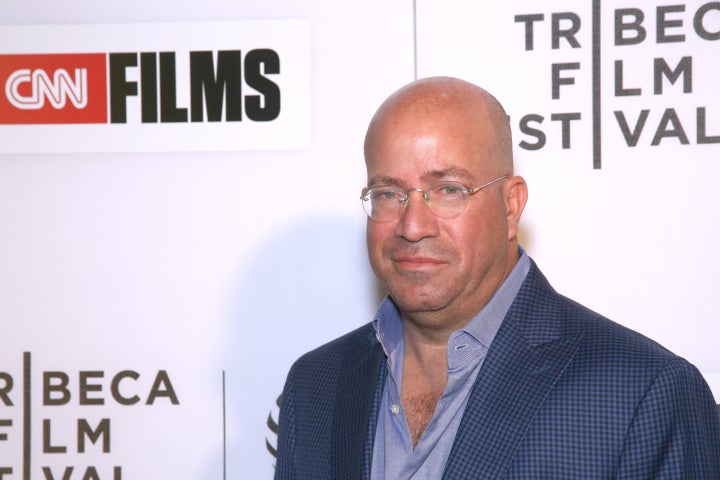 NEW YORK ― CNN chief Jeff Zucker defended the hiring of former Donald Trump campaign manager Corey Lewandowski at a Tuesday town hall, telling employees that the network needed to bring in voices supportive of the Republican nominee to balance its commentary ranks, according to network sources.
In mid-July, CNN began to disclose that Lewandowski was still receiving severance from the Trump campaign during his on-air appearances, though the network didn't explain why it began doing so then.
At Tuesday's town hall, Zucker said the network was aware of Lewandowski's severance from the start of his employment.
CNN spokespeople did not immediately provide comment on questions about Zucker's remarks.
Zucker has a long history with Trump given that he ran NBC during the launch of Trump's reality show "The Apprentice." The veteran TV executive faced criticism early in the 2016 election for the attention CNN paid to Trump, who now rarely appears on the network and routinely bashes it as favoring Hillary Clinton.
CNN, which already employed several prominent conservative commentators, added several pro-Trump pundits this cycle, including Jeffrey Lord, Kayleigh McEnany and Scottie Nell Hughes. Zucker publicly praised Lewandowski as having "done a really nice job" in an August interview that ran the same day the Republican operative revived Trump's toxic birtherism.
CNN host Jake Tapper, who moderated Tuesday's employee town hall, also emphasized that many of the network's stable of conservative pundits were Trump critics and that it's important to have people on air representing the views of the tens of millions of Americans expected to vote for the Republican nominee.
Tapper pointed out that CNN is in a unique position when it comes to providing balance, as opposed to Fox News and MSNBC, cable channels with partisan leanings, and broadcast networks that aren't covering news round-the-clock on television.
Related
Popular in the Community