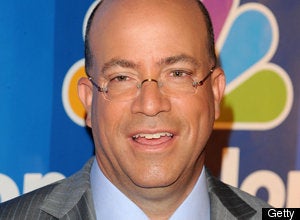 Zucker acknowledged that the decision was "not his own choice," according to Carter, and said that "in the last nine months it became increasingly clear that they did want to put their own team in place -- and I didn't want to end up being a guest in my own house."
Zucker's departure from NBC has been widely expected, and his time at the network — while it coincided with the growth of the company's cable networks — was marked by ratings problems at flagship network NBC.
Two issues came to define the end of his 24-year career with the network: the hiring of controversial executive Ben Silverman to run the network's entertainment division, and the late-night debacle that brought Jay Leno from the "Tonight Show" to 10PM and then back to the "Tonight Show," replacing Conan O'Brien after mere months on the show.
Zucker was an NBC phenom, joining the network as a sports researcher and becoming the wunderkind 26-year-old executive producer of the "Today" show before working his way up the corporate ladder.
Related
Popular in the Community