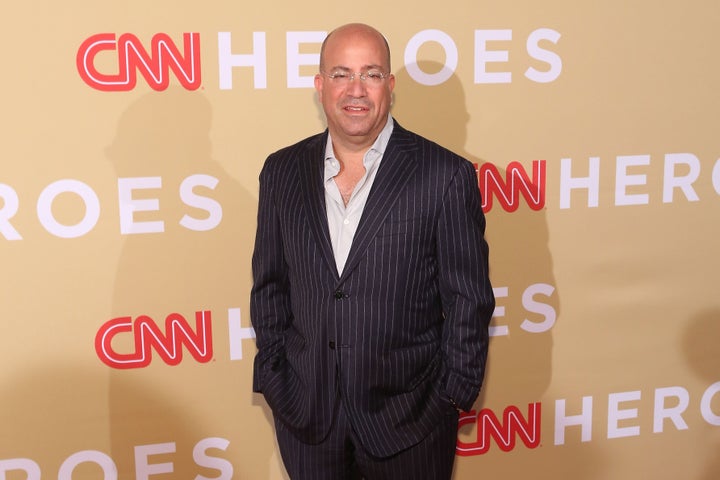 NEW YORK ― As reporters attended an event Thursday at Time Warner Center, home of CNN, it was hard to ignore the controversy brewing at nearby 30 Rock.
On Sunday night, NBC will air Megyn Kelly's interview with Alex Jones, a far-right figure with an audience in the White House and who has promoted dangerous conspiracy theories, such as the slaughter of 20 children at Sandy Hook Elementary school being a hoax. NBC has faced criticism for giving Jones a network television platform and a teaser prompted doubts he'll be seriously grilled over his reckless claims. 
CNN Worldwide president Jeff Zucker defended booking Jones, telling reporters that he is a "newsworthy" subject because President Donald Trump "relies on him and his points of view."
The issue, Zucker said, is that NBC's handling this week didn't indicate he'd be "held to account as much as somebody who spews such hatred and nonsense needs to be."
"You can't put out pictures of yourselves driving in cars together and wearing sunglasses and tease the way they did," said Zucker, who was previously CEO of NBCUniversal. "If you're going to do this story, the tease needs to be you holding up a picture of the dead kids at Sandy Hook and saying, 'How dare you?'"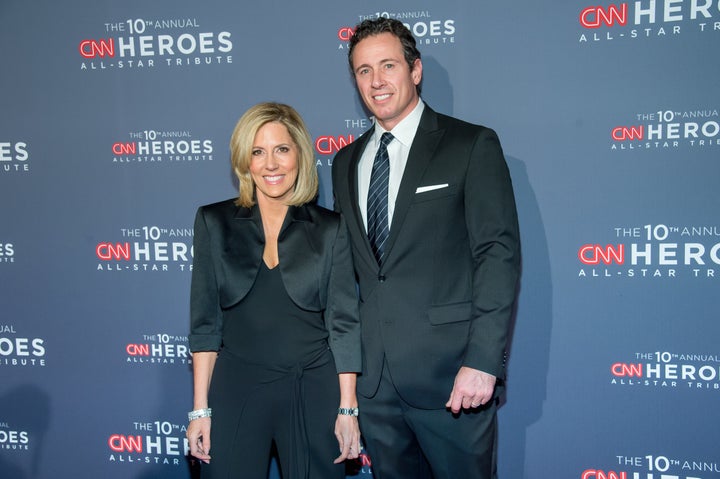 "New Day" co-hosts Alisyn Camerota and Chris Cuomo, who were being honored Thursday on the fourth anniversary of the CNN morning show, both agreed Jones is worthy of being interviewed given his influence. 
Camerota said she is interested in how Jones justifies "his sickening philosophy" and positions.
"The complete responsibility is on the interviewer to be prosecutorial and to really, really hold his feet to the fire," she said. "If you can do that with someone who's that slippery, then I do think it has some news merit."
Cuomo said he would have released a transcript of the interview with Jones after the controversy began, which NBC has not done, but also defended the competitor against the charge it shouldn't book the conspiracy theorist. 
"I think it's a little dangerous to get into the 'you don't deserve a platform' business," he said. "If someone has no following, and they come out of nowhere, and I decide to elevate you, and make you relevant, now I think that you have a bigger stick in your hands when you come at me with that question."
"But when you're dealing with someone like Alex Jones, who clearly has a constituency, who has the president of the United States who has applauded him and supported his efforts ― at least in part ― well now the relevance is built in," he continued. 
Jones appeared on CNN four years ago to debate gun rights with then-host Piers Morgan. But the controversy around this latest booking been more pronounced, with advertisers facing pressure to pull out of the show.
Zucker said the social media-accelerated trend of targeting advertisers isn't a new tactic, but one that is being utilized during "a highly partisan time." At the end of the day, he said, "the viewer gets to decide and advertisers will follow."
Though Zucker said he viewed NBC's marketing of the interview as a "big mistake," he had also praised Kelly as a "very good journalist" and warned against prejudging the story. 
The Jones piece could still change quite a bit from the framing of the interview as seen in the teaser to how it airs Sunday night. 
Cuomo said he didn't "envy the job of those producers and editors right now" who "must be re-cutting their asses off."
REAL LIFE. REAL NEWS. REAL VOICES.
Help us tell more of the stories that matter from voices that too often remain unheard.