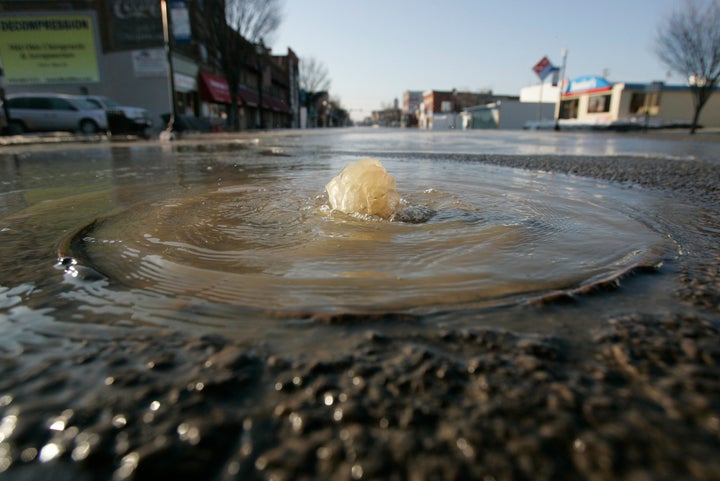 Alabama's troubled Jefferson County faces an 80 percent chance of declaring bankruptcy, one of its commissioners said on Thursday, as U.S. experts gathered to discuss the implications of a possible Chapter 9 filing.
Another commissioner said the county has yet to hear a response from creditors over its proposal that $1.3 billion be shaved off its crippling $3.2 billion sewer bond debt as part of a settlement to avoid what would be the largest municipal bankruptcy in U.S. history.
With a "standstill" period for talks with creditors that include JPMorgan Chase due to end on July 29, the county began a long-scheduled meeting to discuss pending litigation surrounding its debt and bankruptcy.
"We are real close to filing bankruptcy, probably at 80 percent," said Sandra Little Brown, one of five county commissioners.
Other commissioners and the state's governor have said bankruptcy remains a real option if talks with creditors fail but have still held out hopes for the talks success. Jefferson County is home to Birmingham, Alabama's largest city.
Default could rattle confidence in America's $2.9 trillion municipal bond market and heighten concern about the fiscal stability of some of the nearly 90,000 U.S. counties, cities and local governments that issue debt.
Jefferson County has hired the attorney, Kenneth Klee, who worked on the 1994 bankruptcy of Orange County, California, Brown told Reuters before heading into the meeting." He's very knowledgeable, the best in the country," she said. "I want to know what's the good, what's the bad about bankruptcy."
Orange County had declared Chapter 9 bankruptcy over failed investment strategies.
Commissioners have said it was unlikely that a decision on bankruptcy would be taken at Thursday's meeting.
"I have not heard from the creditors yet," said commissioner Joe Knight, referring to the county's settlement offer.
"I don't know where today's meeting is going to go. It's going to start out as informational. We will make the determination (about bankruptcy) at some point," Knight said.
Commissioners and John Young, the court-appointed financial manager of the county's sewer system, have repeatedly said that Chapter 9 bankruptcy would not free the county of its debt obligations.
Young argues he would be forced to raise sewer rates for consumers even if Jefferson County went into bankruptcy.
(Writing by Matthew Bigg; Editing by Tom Brown and Leslie Adler)
Popular in the Community