In a six-count indictment, a federal grand jury charged Gregory Alan Bush, a white man from Louisville, of gunning down Maurice Stallard, 69, and Vickie Lee Jones, 67, at the store in Jeffersontown, Kentucky, a suburb of Louisville. He faces two counts of a hate crime resulting in death and an additional count of hate crime with an attempt to kill. The other charges were linked to gun crimes.
If convicted, Bush faces life in prison without parole and could be subject to the death penalty. The Justice Department has declined to say if it plans to pursue such a punishment.
Bush, 51, had attempted to enter a predominantly black church in the area on Oct. 24, but couldn't get in, police said. Authorities said he then drove to the Kroger and walked by dozens of white shoppers before shooting the victims due to their "actual or perceived race and color," the indictment said.
A witness also claimed Bush said "whites don't shoot whites" while he was walking through the store.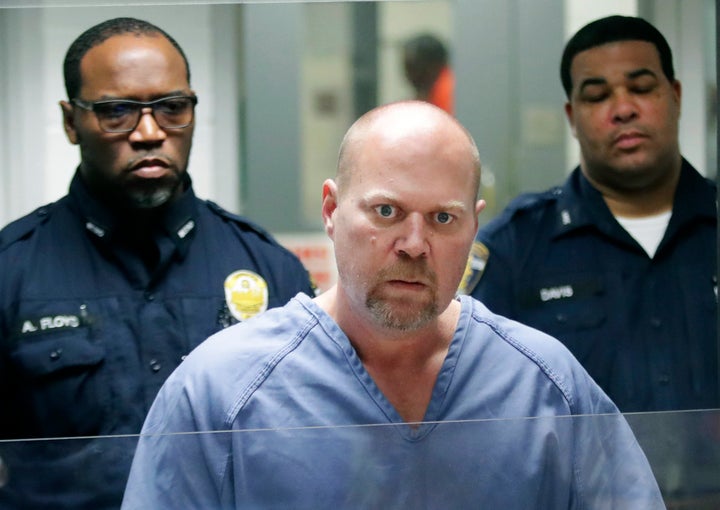 "There is no place, no place, for hate-fueled violence in this community and no place in this commonwealth," Russell Coleman, the U.S. attorney for the Western District of Kentucky, said in a statement after the charges were filed. 
Bush has already been charged by a state prosecutor for two counts of murder and 10 counts of wanton endangerment, which also carry a possible death sentence. He pleaded not guilty to some of those crimes on Nov. 2.
Acting Attorney General Matthew Whitaker called the act "horrific" in a statement on Thursday and said the country "cannot and will not tolerate violence motivated by racism."
"We will bring the full force of the law against these and any other alleged hate crimes against fellow Americans of any race," Whitaker said.
Jeffersontown Mayor Bill Dieruf told CNN that the shooting was a "heinous" act the community wouldn't stand for.
"A crime against race is something that we will not accept," Dieruf said. "If it's a hate crime, it's unacceptable to us that a crime would be committed against a race ― certainly against any nationality or race is heinous."
REAL LIFE. REAL NEWS. REAL VOICES.
Help us tell more of the stories that matter from voices that too often remain unheard.