Jeffery Self is a modern day renaissance man -- actor, comedian, writer and, as he joked during our interview, "sometimes unemployed."
But yesterday marked another important milestone in Self's life: the release of his first young adult novel, Drag Teen, published by Scholastic.
Now residing in Los Angeles, Self laid the groundwork for his career doing stand-up comedy in New York City in the mid-2000s. After the dawning of the age of YouTube -- but largely before anyone knew how to use it, Self noted -- he began making sketch comedy videos with best friend and fellow comedian Cole Escola. "We never really made much money doing those," he told The Huffington Post, "but we did develop a teeny tiny cult following."
From these videos sprung an opportunity from Logo TV for the pair to create their own low-budget sketch comedy show, a project that Self credits with giving him many of the opportunities he's had since, including publishing other books and appearances on hit shows like "30 Rock," "Shameless" and "Desperate Housewives."
The Huffington Post recently chatted with Self about the release of Drag Teen and how the story is, at its heart, one of finding your own tribe as a queer person.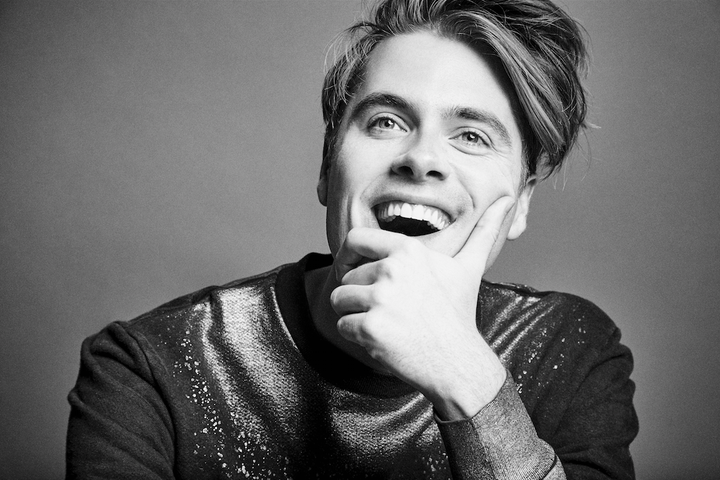 The Huffington Post: Congrats on the release of Drag Teen. How are you feeling?
Jeffery Self: Well, any time you have a day where something exciting is happening the internet makes you feel like a million dollars. So I'm already dreading the crash after all of this egotistical validation [laughs].
Give me a quick rundown of what happens in the book.
So, the super brief synopsis is that it's about a kid in Florida. He's stuck in a small town and there's really no way out and he is very passionate about performing in drag. But he is also deeply, deeply insecure and the last time he performed in drag it went terribly. And so his boyfriend tells him about this college scholarship where it's like a beauty pageant for teenage drag queens in New York.
After some convincing he takes off on the road trip of a lifetime with his boyfriend and his best friend to this pageant in New York. They encounter all sorts of things along the way and meet all kinds of characters that help shape JT, the lead character, into understanding and accepting who he is -- in a way that is not about accepting being gay because the book has nothing to do with him accepting being gay. JT already accepts being gay, but it's about accepting that he is himself and those qualities about himself that he doesn't really like and overcoming that.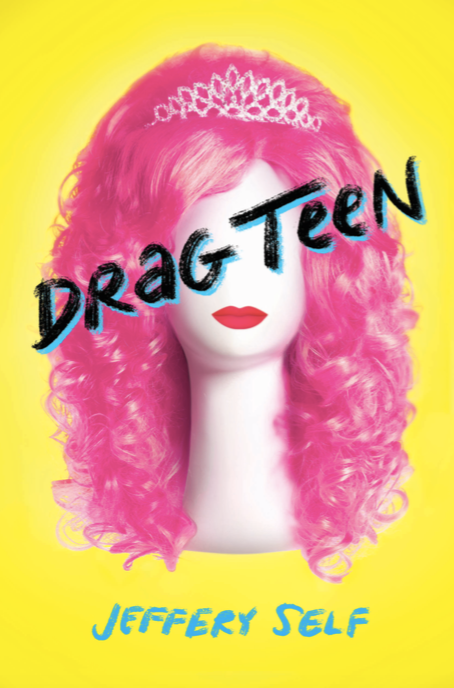 What inspired the book? Why did you decide to write it?
Well, I've always been really inspired and in love with drag queens, both on stage and in my life. I just find them to be very inspiring and I think there's something very unique about the idea of drag and performance style that can really empower youth. And I think it's something that young people aren't that exposed to, except maybe on "RuPaul's Drag Race" -- which is the best show on television. But I think there's something about owning identity and an irreverent look and subverting what we're expected to be in the norm of culture. Especially as queer men we are so oftentimes put in these boxes by mainstream culture and I think one of the great things that drag really does is it takes those boxes and sort of breaks them open and says you can be whatever you want to be. You don't have to be a gay guy who wears tank tops and is an Instagram hot superstar and spends their summer on Fire Island -- not that there's anything wrong with those people. Some of those people are my dearest friends. But I think it's important that we teach young queer people that this community is far bigger than what the mainstream might tell them and show them.
That's sort of why I wanted to write a book like this is to show that, you know, as a queer person you can finally move to a big city and then you look around and you're like, "I don't identify with any of these people! Who the hell are these people? Why are we being linked together just because we have the same sexual preference? So I think sort of the idea behind this book is about finding your tribe and finding the people that you connect with and that get you -- and we're all trying to do that.
Calling all HuffPost superfans!
Sign up for membership to become a founding member and help shape HuffPost's next chapter